On November 16, 2011, Shoot for Change presented an old hollywood glamour photo exhibit featuring several prominent leaders of nonprofit organizations in Washington, DC.  The exhibit was called Project Inspiration and was held at L2 Lounge in Georgetown.

   All of the black and white photos were accompanied by a one-page essay written by each of the leaders on what inspires them about their organization, what inspires them to do what they do, and what inspires them to keep doing it.
Several top tier (and expensive) hair stylists, makeup artists, and stylists donated their time and expertise to the project, which generated $4,200.  In true Shoot for Change fashion, all of the money was donated to the nonprofit organizations.
+
PHOTOGRAPHER
Walter Grio
HAIR STYLISTS
Christophe Jouenne, Neven Radovic, Isabel Azocar, Maritza Savage, Brittney Tiarra
MAKEUP ARTISTS
Laura Bateman, Kenyetta Greene, Tray Rogers, Violetta Markelou
STYLISTS
Anastasia Lambrou, Elaine Mensah, Kristin Lyle, Renada Eldridge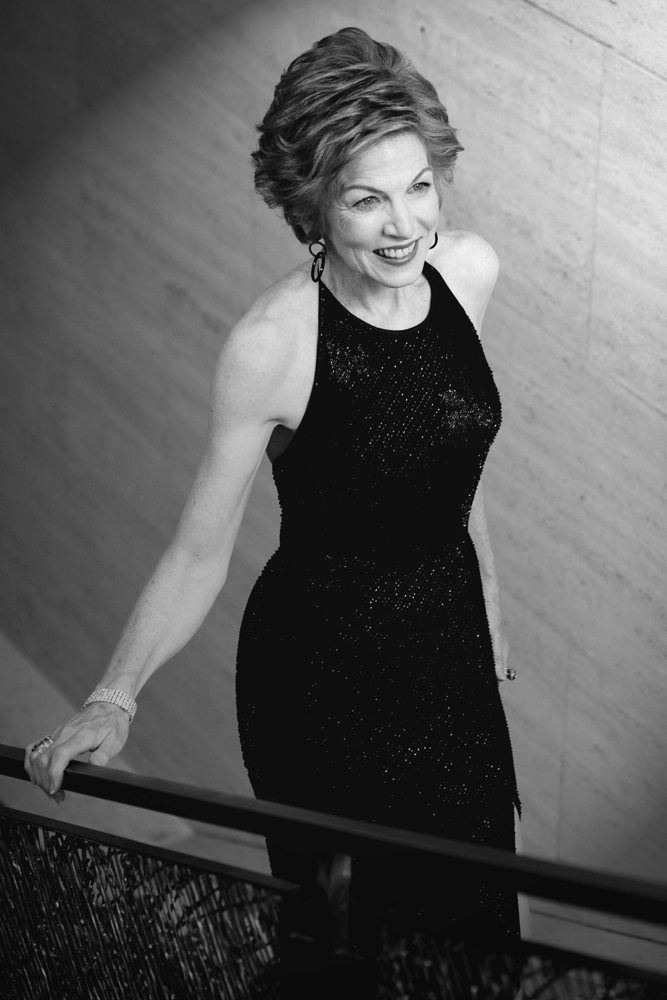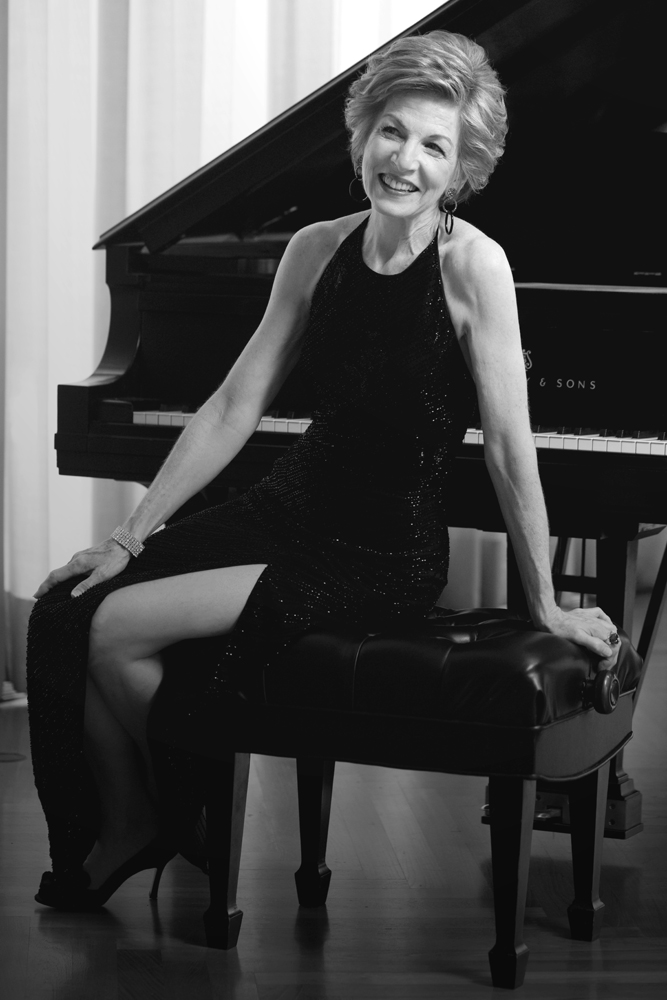 LINDA C. MATHES
---
LINDA C. MATHES
CEO
American Red Cross in the National Capital Region
---
What inspired me to get involved with the American Red Cross many years ago, is what keeps me hooked on it decades later: the mission, principles, involvement of people of all kinds, the connection with community, opportunities to make a difference, the essential services, the adventure, action, relevance to every life, the impact, the way it touches my heart and relates to my fundamental beliefs as a person.  All of this.
I believe it's important to do what you can with what you have to give wherever you are.  And, this is what the Red Cross is all about.  It's  about engaging people in giving and in doing things for others… and in a way that makes a difference in their own lives too.  People of all kinds helping people of all kinds.  Men, women and kids learning and experiencing what they can do to help themselves, their families, their colleagues and neighbors.
I have the absolutely incredible opportunity to experience the impact  of the Red Cross every single day, every night… in our local community, in communities across the country, and around the world.  Our volunteers help families affected by 2-4 home fires and other disasters in our community every day.  Our team also prepares for and responds to major disasters in our community and elsewhere – earthquakes, hurricanes, tropical storms, flooding – like those that happened in our community recently. And, don't forget the snow storms, tornadoes, terrorist attacks, and more.  Our workers reunite families who have been torn apart by war or tragedy.  Our volunteers meet every planeload of wounded, sick and injured military men and women who arrive three nights a week at Andrews AFB.  They work with medical personnel, family members and military men and women to help them reconnect and recover. Red Cross instructors train people every day in how to save a life.  Donors contribute almost half the nation's blood supply through the Red Cross.  Oh, the power of humanity!
We have thousands of volunteers in our community who do this work.  The people who make Red Cross services possible with their financial contributions and even their contributions of blood give of themselves  voluntarily.  It's heartening to me how much of our work is carried out by volunteers. I could tell you so many stories about this and they all move me deeply.
Yes, the Red Cross is a business with strategic plans, goals, objectives, a bottom line and people to manage. Yet, the products and services of the Red Cross are made possible by people who give – voluntarily – their time, money, and blood. It's awesome how it works.  The staff who support our volunteers and donors are remarkable in their commitment and dedication too.  A phenomenal team for this community and for this country!  I am honored to serve with them.
As I listen to the stories of those who receive our services and those who provide them, I'm inspired to keep going.  The needs are compelling and ever present. There's work to be done.  Lives to save.  Families to prepare.  Neighbors to assist as a result of disasters of all sizes and shapes… including the unthinkable.  There's suffering to prevent. Comfort and care to give. Communities to strengthen.  More people to involve. And, the opportunity to work with a spectacular team to get it done.
I continue to be stretched, challenged, inspired, and fueled by this work.  And, I invite everyone to check it out for yourselves:  your American Red Cross, www.redcrossnca.org.  There's a way for everyone to make a difference.  And, that's what it's all about.
KATE MARIE GRINOLD
---
KATE MARIE GRINOLD
Director of Development
Fair Girls
---
In the United States, the average age of entry into forced prostitution is 13. Today, nearly 300,000 children are at risk of being exploited for sex, having experienced homelessness, abuse and extreme poverty. A 13-year-old should be in school, safe, cared for and happy. She should not be on the streets, alone, forgotten and bought and sold for sex.
At FAIR Girls (formerly FAIR Fund) we believe that every girl deserves an investment and that given the opportunity, girls will grow into strong, happy, healthy women. We value the girls at the margin, the forgotten girls. And more than anything, we believe in girls.
FAIR Girls works to educate and empower girls against exploitation and human trafficking. FAIR Girls helps exploited girls begin the process of recovery and self-determination by providing them with tools, resources and love through therapeutic programs like JewelGirls. FAIR Girls also works to reach very high-risk populations of girls and boys through the education prevention program, Tell Your Friends.
I came to know FAIR Girls as a youth mentor volunteer in the DC JewelGirls art therapy and economic empowerment program in early 2009. My role as a youth mentor volunteer was simple, once a week I would show up at Sasha Bruce (a youth runaway shelter) to sit and chat with the JewelGirls while they made pretty jewelry pieces they would later have the opportunity to sell. The girls I met had all experienced extreme neglect and abuse yet they were full of life and would joke and giggle their way through workshops as if they were carefree teenagers with safe homes, loving families and communities that cared for them. But however silly and carefree they acted, we were in a runaway shelter and I knew the girls had run from devastated homes, abusive families and negligent communities. And so I made a commitment to do what I could, even if it just meant showing up for art therapy workshops, to show them that I cared about them and believed in them.
Over the years, the resiliency and determination of the young JewelGirls has continued to amaze me. I have watched them go to college, find jobs and enter into healthy relationships. I have also seen the battles they face, swimming against a tide of violence, abuse and poverty. But their spunk and tenacity has shown me that while the road to recovery is long and difficult, there is no limit to what an empowered 13-year-old can achieve. This is my inspiration.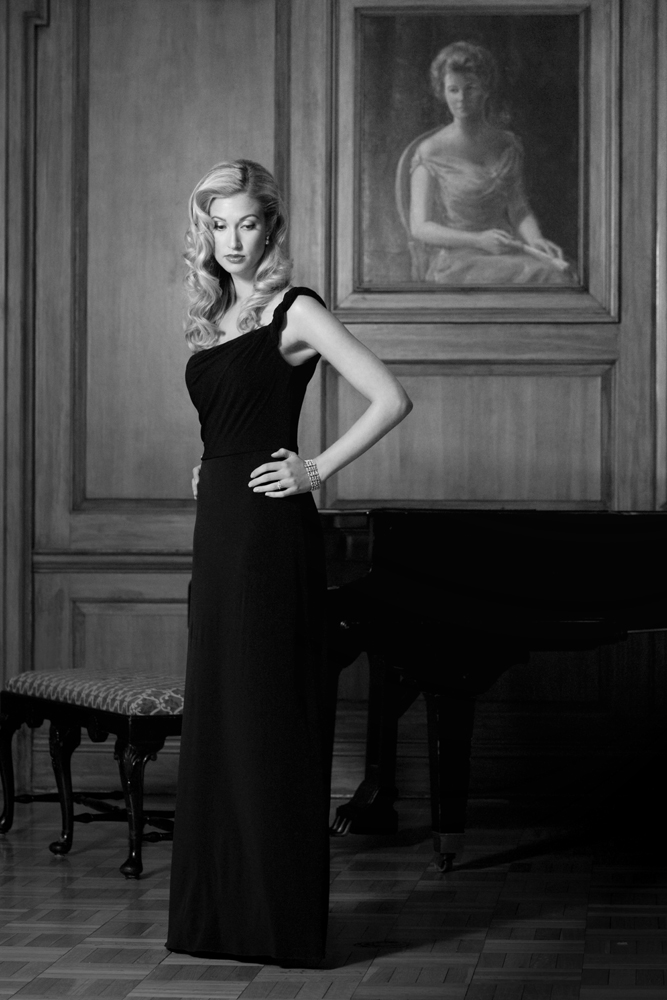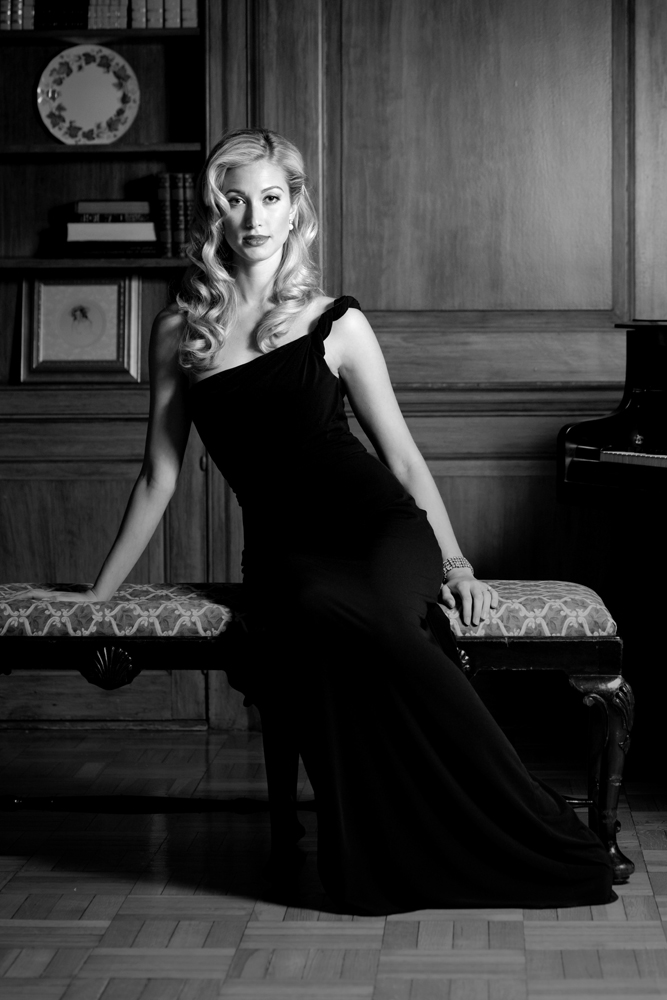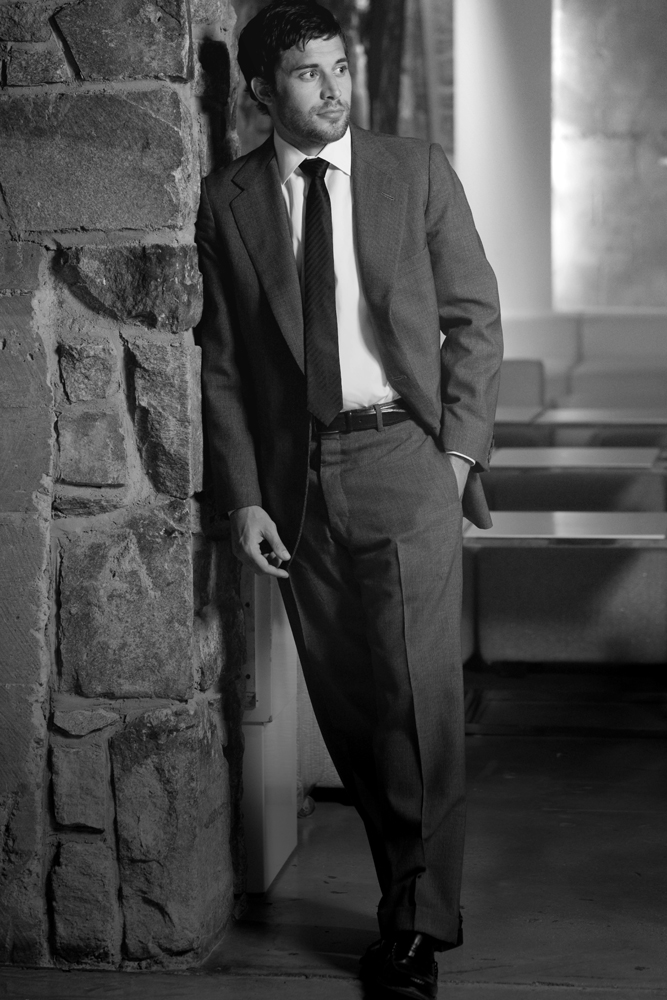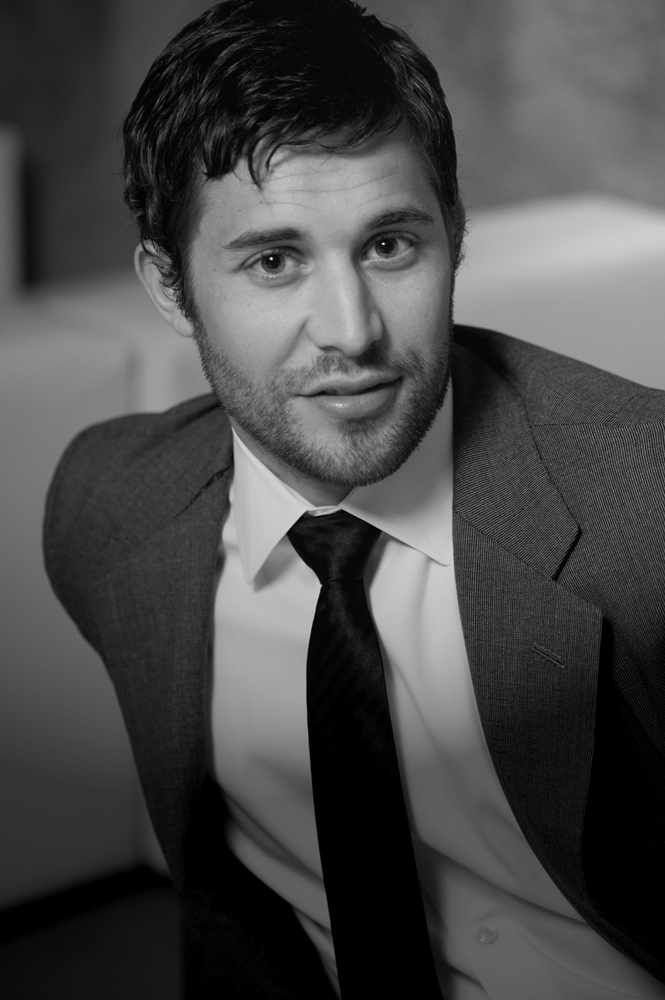 ANDREW BRIGGS
---
ANDREW BRIGGS
President and Founder
Freedom in Creation
---
Faith, an understanding of the reciprocal blessings of service and cross-cultural conversations, and the importance of the voice of the artist inspired me to start the organization. My philosophy of humanitarianism evolved with poignant experiences wrestling with responsibility along the train tracks in Kibera, Kenya; in the gas chambers of Dachau, Germany; while holding Mandela's bars on Robben Island, South Africa; while intimidated by armed guards in Havanna, Cuba: and while witnessing the effects of sex trafficking in Angkor, Cambodia. Such experiences inspired change in my thinking and a desire to "walk with" one community long-term in a relationship of reciprocity. Learning about the oppressiveness of "Africa's Longest War" between the Lord's Resistance Army (LRA) and the Government of Uganda involving the displacement of nearly two million people and the abduction of sixty-five thousand child soldiers (which continues now in Congo), I was compelled and inspired to join hands with the people of northern Uganda.
I am inspired by the Andre Trocmes of the world, by the brave who wash others feet when no one is watching, by beauty and reminders of redemption, by ambitious dreamers whose stride is humility, by Catalunya, by playing basketball, by parents who publicly and unabashedly shower their small children with affection, by the music of Will Gray and Andy Zipf, by the child who upon seeing you drops his most precious worldly possession to greet you, by those who keep their word, by acts of justice and those of injustice, by African women whose custom is to carry 40-pound jugs of water home to sustain their large families, by the Einsteins and Da Vinciswhose insatiable curiosity and drive is not stunted by supposed learning disabilities, by the resilient marginalized seemingly predestined for mediocracy who wield their pain as empathy that others might be not be pain-averse but find healing and wisdom.
The recognition of my own flaws is, ironically, a source of sustenance and in a round-about-way, inspiration. For when I, for but a moment, think I've got it all figured out, I am tempted by self-reliance which faithfully yields fatigue and burnout. Grace is thus a central pillar of inspiration.
The enrichment I receive from the people with whom I work inspires me. Knowing others are walking beside me inspires me. Coming-of-age moments when a crushed spirit is renewed inspires me.
Tony and his younger brother Morrish are teenagers. Tony has a warm smile, and is strong and gregarious. Morrish is very quiet and reserved. They were 12- and 10-years-old when the Lord's Resistance Army forced Morrish to kill the boys' father before taking them off into the night to be soldiers. After three years Tony escaped only to find that his mother had died of HIV AIDS. Free, he went back to the rebel group to find Morrish, his only remaining family. For the last few years I have been mentoring the boys. In 2010 when our community-based organization closed on the purchase of land, Tony stood up and, unannounced, declared to local leaders that he wanted to donate five acres of the land he had inherited to Freedom in Creation. Last week Morris returned from Sudan after having run away, tormented by the past. Both boys have mustered up the courage to return to school and to convert their pain into something greater. Tony and Morrish inspire me to keep going.
SUSAN MORCHOWER HARGREAVES
---
SUSAN MORCHOWER HARGREAVES
Administrator
Lisner-Louise-Dickson-Hurt Home
---
People inspire me. From an early age, I was inspired by my grandparents. When I was with them, I felt loved, safe, and appreciated. My grandmother told us "it pays to be kind to children because they remember." And I did. Many are not as fortunate as I was to have a strong relationship with all four grandparents. Three were immigrants who were hard-working, brave, devoted to family and had endured horrible losses under Hitler. They had incredible love and devotion for us and were generous with their wisdom and lessons to share.
My father and mother inspire me. I knew when I went to college that I wanted to be in a profession that serves and helps others; therefore, I chose social work. It never occurred to me to work with seniors because most opportunities seemed to be geared towards youth. It was merely by chance that I answered an ad for a social worker position that led me to the Lisner-Louise-Dickson-Hurt Home. From the moment I entered this beautiful Georgian mansion and became acquainted with the purpose and mission of the Home, I knew I had found my destiny. I remember leaving the interview and returning to my car. I sat there and literally thanked God for sending me to 5425 Western Avenue, NW. I was inspired to return to school, as a single parent, by my father who I observed working while he attended school. At the age of ten, I attended his law school graduation. My mother dedicated her life to her family and being a professional volunteer.
The residents inspire me. They generously share their life lessons and are so kind-spirited. The laughter and tears that we have shared over the years have helped enrich my life and those around me. While my job titles and responsibilities have changed over the past 20+ years, my passion for our mission and for the residents has remained steadfast.
Our dedicated Board of Directors inspires me and our CEO, Ward Orem inspires me. Ward has been both a mentor and dear friend. I feel fortunate to be surrounded by these individuals, along with dedicated co-workers who serve tirelessly, and I am blessed to call them my "Lisner Family."
My children inspire me. To have two giving and caring offspring who volunteered at the Home energetically and have grown into wonderful adults is truly a blessing. My daughter, who won her battle with cancer as a teenager, now gives of herself to seniors as a Speech and Language Pathologist. She is my hero!
My husband inspires me. His generous spirit and encouragement fuel me to always try to do my very best and never give up trying to make the world a better place, even if it is in small, incremental steps.
With these fine sources of inspiration, my vision is one that includes hope for all seniors and for the continued success of this amazing Home for generations to come.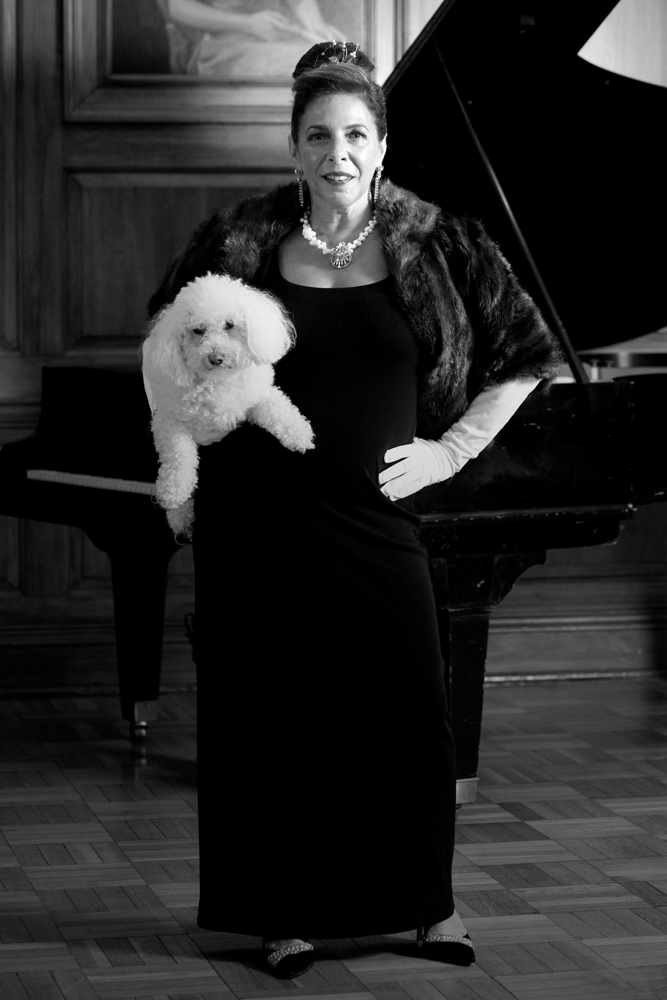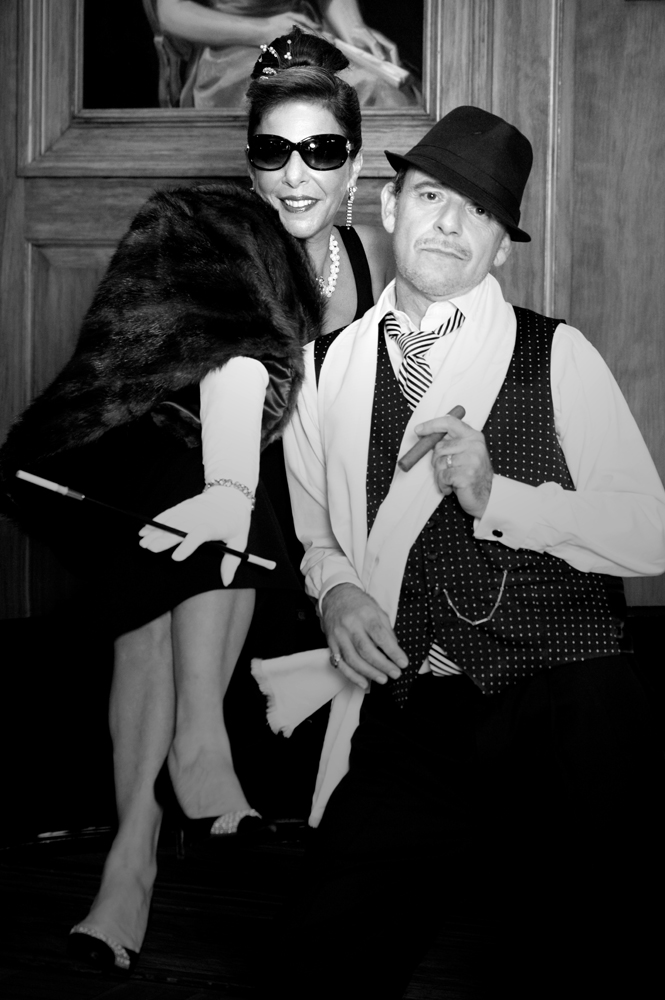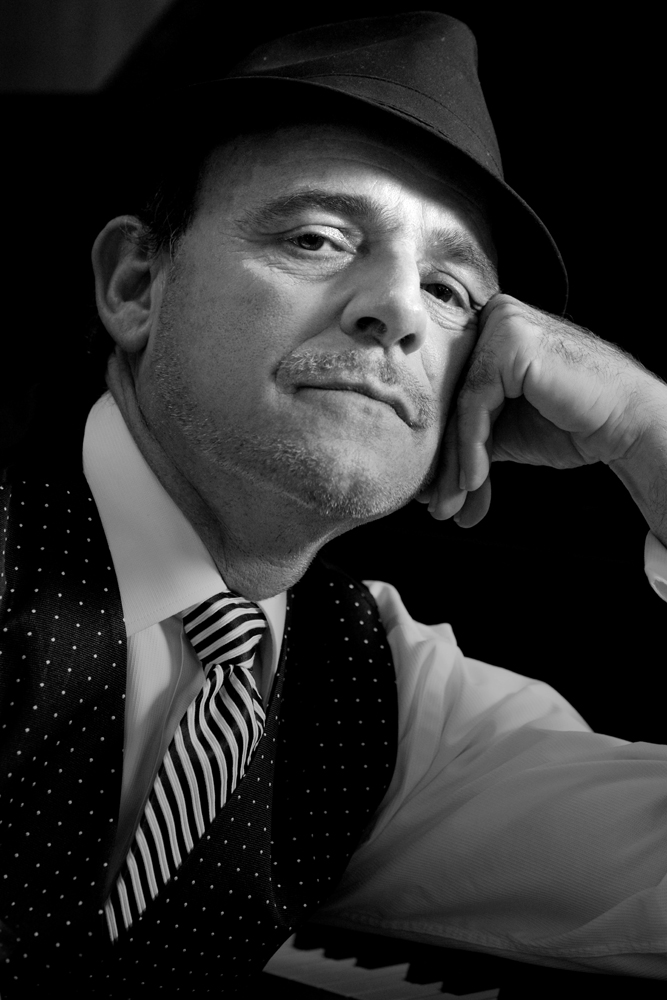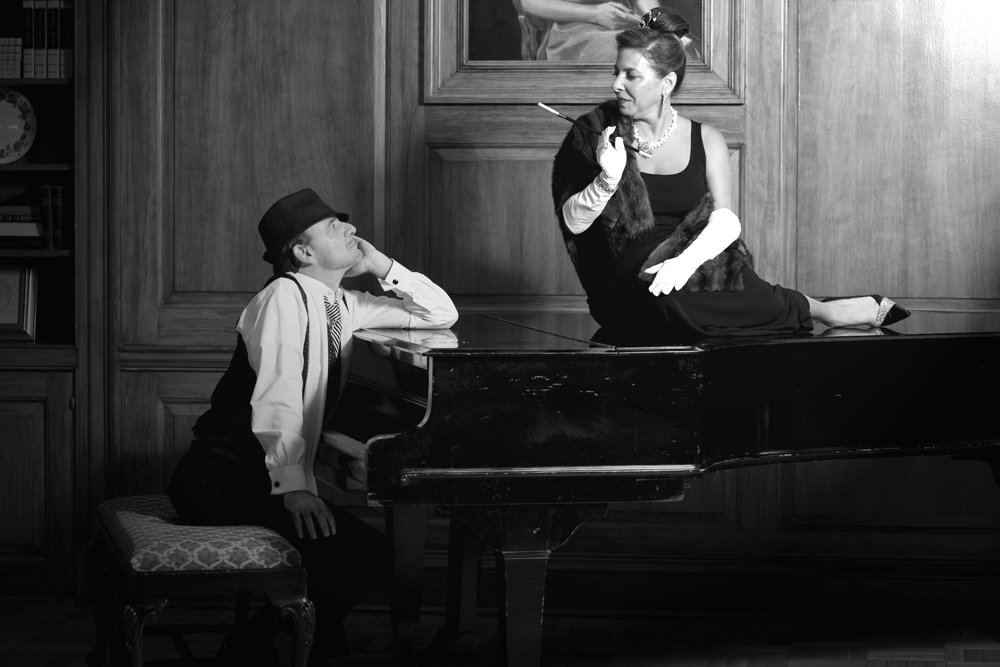 L. WARD OREM
---
L. WARD OREM
CEO
Lisner-Louise-Dickson-Hurt Home
---
Being asked to participate in such a remarkable endeavor as Project Inspiration has been both unexpected and rather perplexing. How is it that what I have done for over 35 years can be viewed as anything other than just giving back to those who have so generously given to me? I see my dad through my mind's eye, doing his duty as a soldier in WW II and working for years as a Baltimore City cop, always encouraging me to do my best and to work to make a difference in this world. My mom, who dedicated her life to making a home for her husband and her kid (that would be me), now cries routinely, fondly remembering her joys and struggles from years past. How could anyone not be moved to recognize the value in a human life, a human spirit, and the beauty of the journey?
I was extremely close to my maternal grandmother who, in her final years, required care that was afforded her in a nursing facility in a small community in West Virginia. Contrary to popular belief that nursing homes were, at best, sub-standard in meeting the needs of an aging individual, I was deeply impressed and touched by the care and compassion that was provided to my grandmother. I wanted to see that quality of care replicated in the Washington, DC, metropolitan area and therefore directed my career goals to meet the needs of the aging community.
As Chief Executive Officer of the not-for-profit Lisner-Louise-Dickson-Hurt Home, my role is to work to secure the Home and our mission of service for future generations of low and modest income seniors of Washington, DC. Empowering low and modest income seniors to live life to the fullest is at the core of my and the Home's every effort. From housing, quality medical services, meals, and psychosocial support and interaction, we strive to create a true home for seniors who might otherwise be forgotten.
On a daily basis, I see acts of kindness and compassion being extended to those needing a helping hand. As well, I see smiles, and I hear laughter and a "thank you" from the residents of the Home. Sure, there is the daily dose of red tape and paperwork that could easily make me question why I continue to give so much of myself day in and day out. But then I have those simple yet powerful moments that serve to remind me that the occasional struggle is worth it when all is said and done. In the end, I find that those seniors whose lives we have touched and will continue to touch are truly my personal project of inspiration.
ELIZABETH GORE
---
ELIZABETH GORE
Vice President of Global Partnerships
United Nations Foundation
---
As the first woman in my family to get to go to college, it was amazing to go from living on a cattle ranch in Texas to having a whole world open up to me. I first became inspired to advocate on behalf of a cause when I was in college and a friend got pregnant. Because there was no child care on campus, she had to drop out of school, something that would change the course of her life forever. I had the opportunity to fight for that need for women students. It changed my whole path towards working in the nonprofit industry (and the children's center is still going strong). Little did I know at the time that with this newfound passion I would find myself some years later leading a campaign on behalf of the United Nations to ensure that women all around the world have access to maternal healthcare so that they can safely start families of their own.
Another pivotal point in my career was the Peace Corps. I joined after working in the nonprofit industry for 8 years. It shifted my focus to international need and was an eye opening experience to live in a village in Bolivia with only 36 families! Now, working for the UN – I am inspired every day by the people we are supporting and their stories of resilience, hope, and inspiration.
The United Nations Foundation is a platform to connect people, ideas and resources to help solve global problems. I think everyone, no matter what their station in life, has the opportunity to give back and save lives. Whether donating a ten dollar bed net to protect a child in Africa from malaria or signing a petition to prevent a girl from being married at 10 years old – I love leading the campaigns of the UN Foundation because we offer anyone the opportunity to think globally and act locally. Thanks to the internet, globalization and increased international travel, "helping thy neighbor," has a new meaning. A teenage girl in Texas can now interact with and learn about a teenage girl in Ethiopia. They can help each other, learn from each other, and ultimately be global leaders together. My passion is to provide the opportunities through the United Nations to make these connections.
Today the story has come full circle for me and I am the proud new mother of a beautiful baby girl. For me she gives new meaning to the work I do and she re-inspires me daily.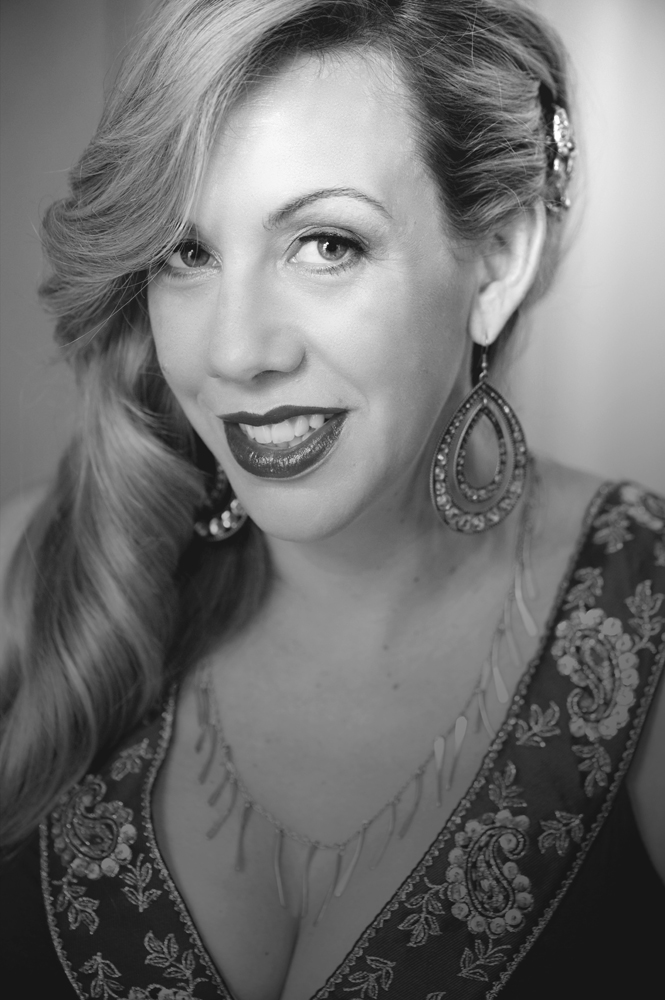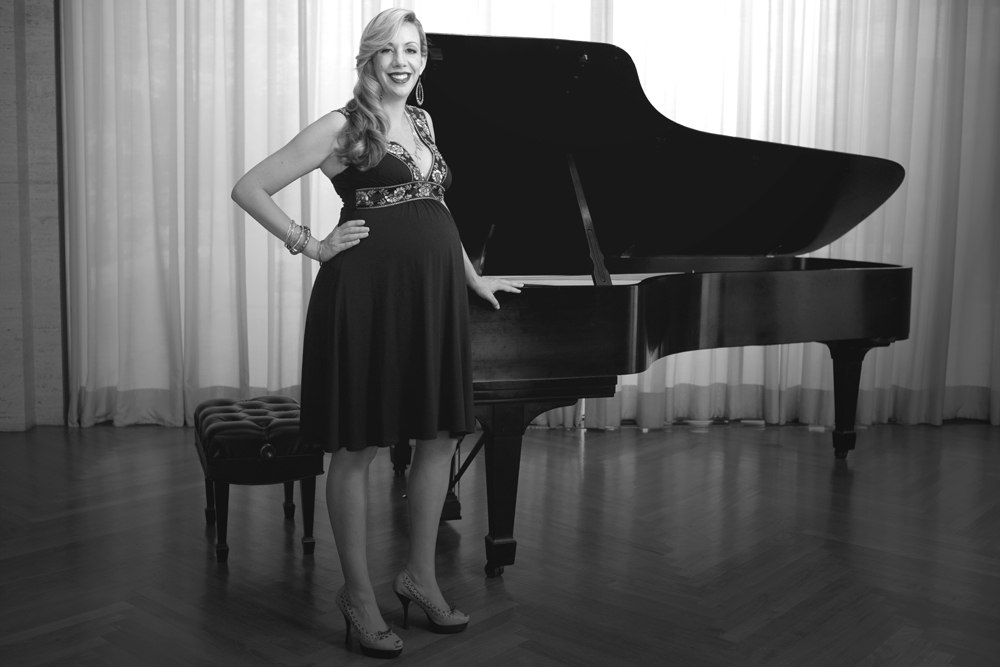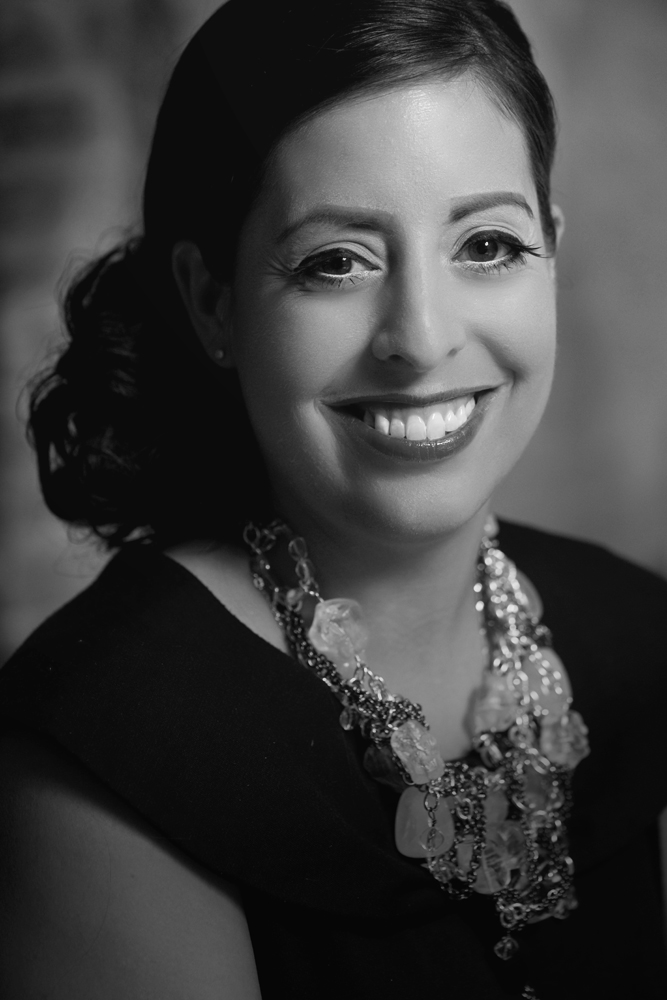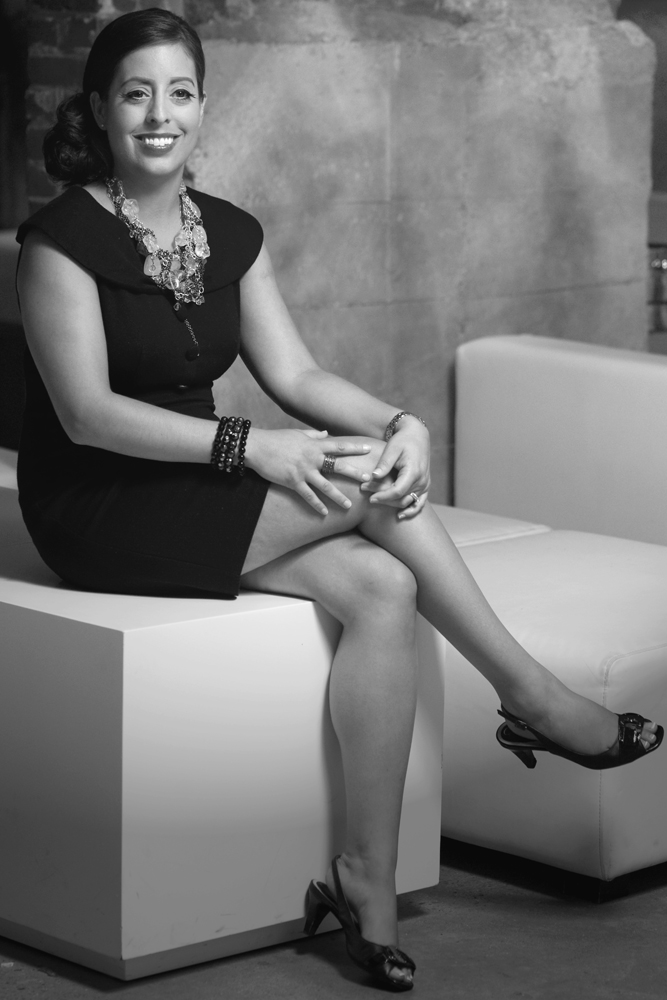 SUSANNAH FOX
---
SUSANNAH FOX
Director of Development
Capital Breast Care Center
---
Imagine seeing someone in pain before your eyes. Perhaps that person is someone you love; perhaps she is a stranger. My person was my dad, and later my grandmother. I watched as they wrestled with disease and knew I could not be passive just watching them fight. Their struggles compelled me to join the fight.
My desire to help people in need began at a young age, but was kindled when I was 18 when I became an emergency medical technician (EMT). I am inspired to be that EMT in my everyday life and, particularly, in my role as development director at Capital Breast Care Center (CBCC), which I joined three and half years ago.
Like many people, cancer has infiltrated my life. Esophageal cancer took away my father and breast cancer threatened to take away my grandmother. Unfortunately, cancer has negatively impacted dear friends and family. Although I am neither a scientist nor do I have a medical mindset or degree, I hold other talents that enable me to raise awareness for breast cancer and help others to avoid the pain I have experienced. I love to build relationships with people and hear their stories.
The Buddhist in me seeks to create value each day, to turn lemons into lemonade and to make the impossible possible. I believe I do that in my work to raise philanthropic funds for the Center. I am inspired by the women and men who come through the doors of Capital Breast Care Center (CBCC). Each person, whether she is a patient, caregiver, child, staff member, volunteer, donor or member of the community, has a story. Some are stories of courage and triumph; others are stories of fear, denial and despair. However, at CBCC each story is extraordinary and each story reflects someone in need: a need of a mammogram, a need for someone to talk to or a need to give back to her community due to her own personal experiences. These stories fuel my efforts and passion to raise funds to improve the lives of the people of the community.
Some patients at Capital Breast Care Center may not believe their stories are inspiring. The single mother who was recently laid off and has no health insurance, the woman who works multiple jobs to provide for her family or the woman with insurance who is scared and keeps putting off her mammogram because her own mother had breast cancer. However, I believe the opposite. I believe Capital Breast Care Center does not only foster inspiration, it is my inspiration.
MOLLY HUH
---
MOLLY HUH
Head of Marketing and Public Relations
The Kreeger Museum
---
My grandparents always made a point to take my cousins and I to the museums, historic sites and festivals in and around the town in which we grew up. From a very early age, my positive association with culture was deeply ingrained. As time has passed, I realize how important museums and cultural institutions are in fostering a sense of interaction of all kinds whether between a parent and child, a student and teacher, a scholar and a work of art – the combinations are infinite.
In my position at The Kreeger Museum I am inspired by seeing this interaction as it occurs on a daily basis. Perhaps a student will view a work of art which will awaken their own creativity. Perhaps a group of friends will find a favorite artist and revel in this shared discovery. Perhaps an individual living with Alzheimer's Disease will relive a wonderful memory as they tour the museum.
The Kreeger Museum is an institution which holds in its trust for this generation and those that follow, masterpieces of art available to all. I am constantly humbled and inspired to be a steward of the arts and hope that institutions such as The Kreeger Museum will be available for my children and one day my grandchildren as a setting for cultural appreciation and interaction for the next generation.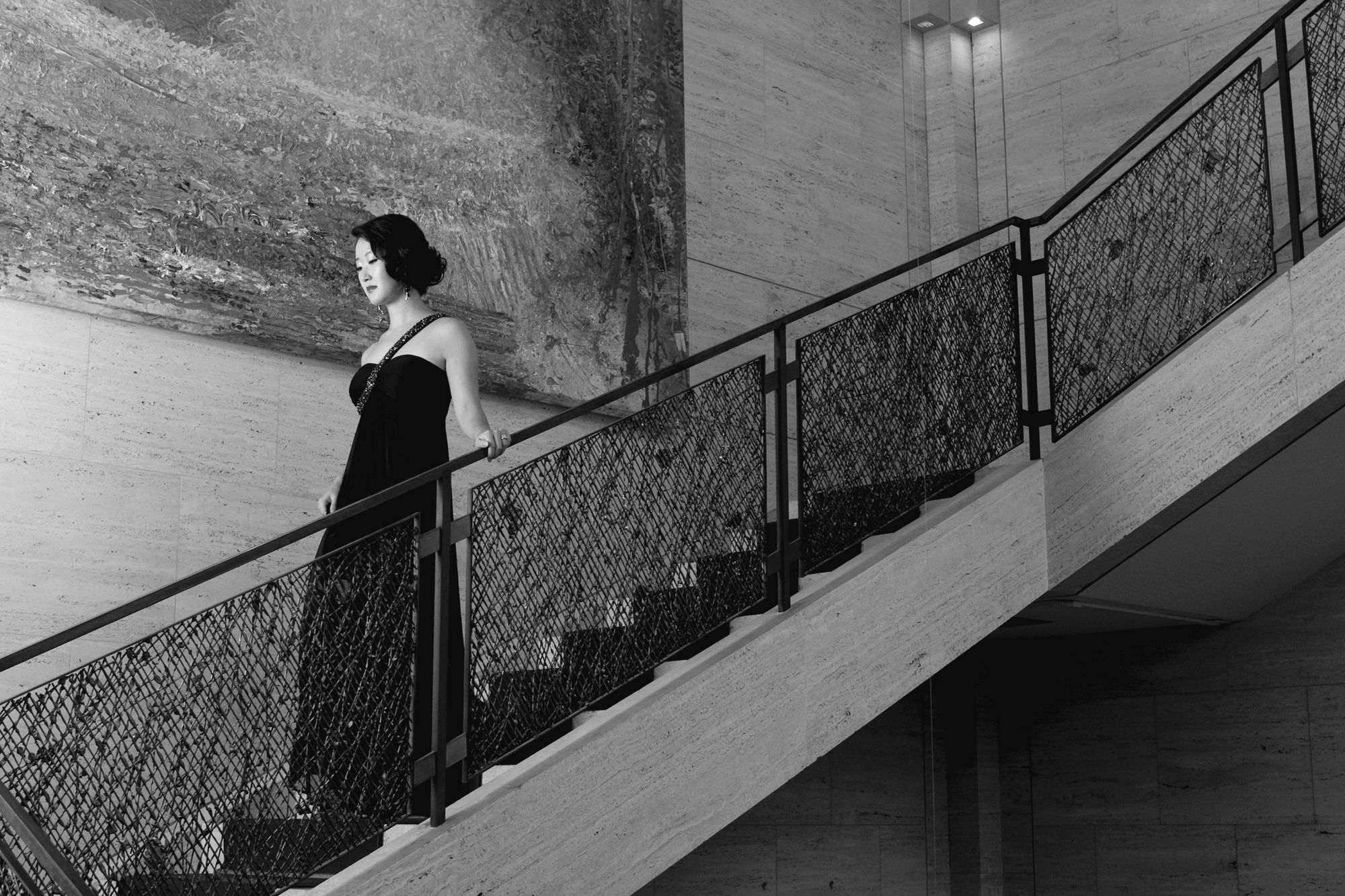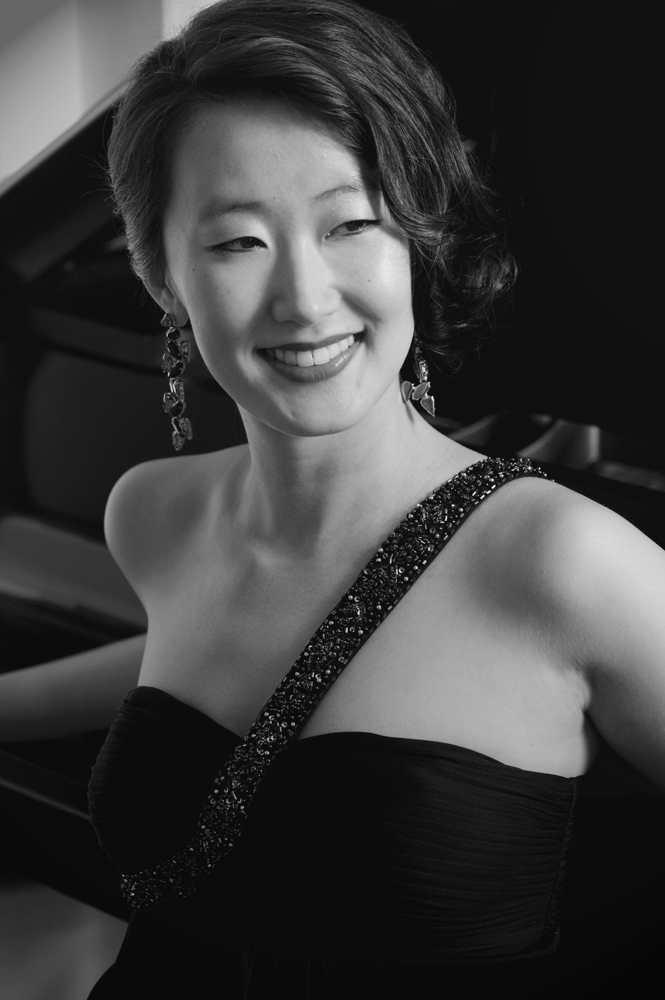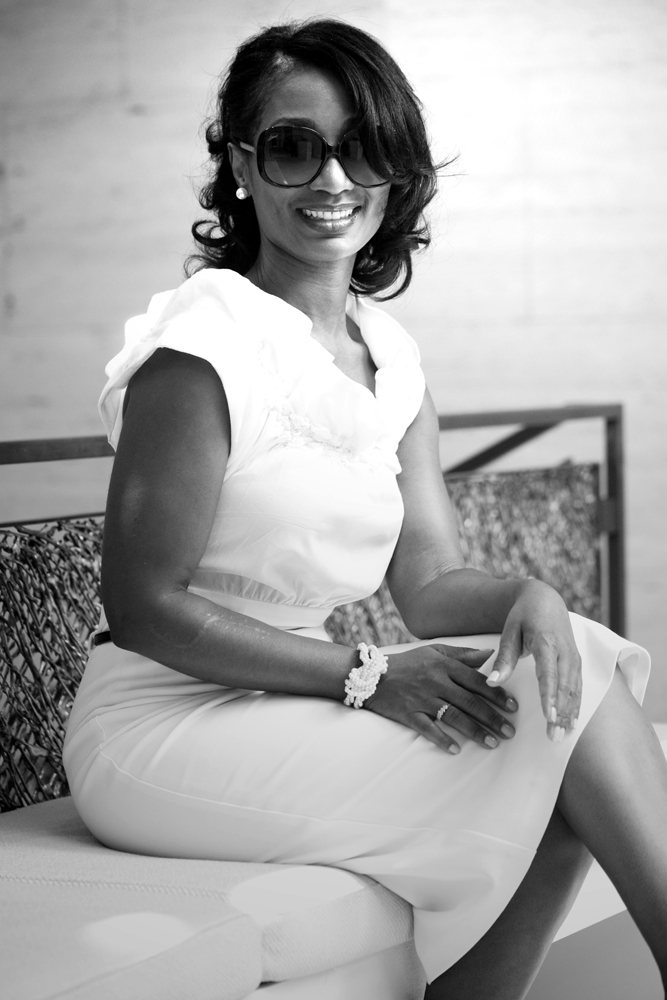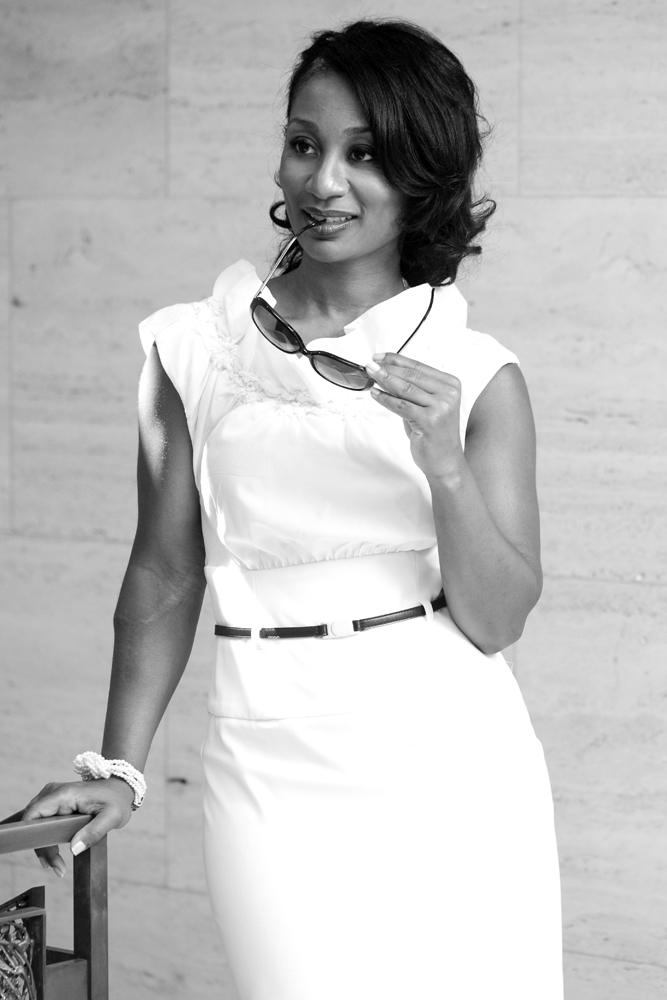 MAGGY FRANCOIS
---
MAGGY FRANCOIS
Fashion Designs Director
West Potomac Academy Fashion Design
---
Throughout my lifetime I have met many people who have inspired and made me who I am today. My parents and siblings have instilled in me the fortitude to be caring, loving, driven to excel and lead by example. My grandmothers' generosity & loyalty towards others truly helped me become a better person. My close friends inspire me to learn from them everyday & support my dreams.
I am inspired the smiles on my students' faces every morning which constantly fuels my passion for fashion, hard work and dedication it took to get to this point in my life. Not only do I thrive as an educator, but also as a mentor to many students.
All of my experiences (positive & negative) energizes me and drives my inspiration. We can all learn from the adversity of what life throws at us.
There are many people who simply do things out of the kindness in their heart, and do not realize they are inspiring others around them. I always want to be the role model my students can always look to for support years from now. Through my educational experiences I see how so many great kids don't have role models. I gladly accept that role.
Education through Design has always been very important to me. Today's youth are the future of the fashion and design industry. Being able to make young people feel like they are part of something that matters, encourages me to push myself harder. Being able to give back and contribute to the communities that in essence need help, forces me to become a better and more visionary individual.
JUDITH SANDALOW
---
JUDITH SANDALOW
Executive Director
Children's Law Center
---
Antonio, Willie and Kavon keep me going. Rebecca, Lauren and Chrissy inspire me.
Every day at Children's Law Center, we meet children who were burned by cigarettes, ignored when they cried or sexually abused over and over. We meet teenagers who can't read, children who are bullied because they are disabled, youth who don't know day to day where they will sleep. These children inspire me with their audacity and resilience.
Children's Law Center gives these children, who have suffered such unspeakable hardships, the solid foundation of family, health and education that allows them to thrive.
It takes dedicated lawyers, parents and family to make this foundation strong. It takes tough and courageous children to use this foundation to soar.
Antonio inspires me. Ignored by his mother and abused by her boyfriend, at five years old he used tips from carrying groceries at Safeway to help feed his brothers and sisters. Despite undiagnosed dyslexia, he struggled to learn. He worked hard through his adolescence to learn to control his anger, forgive his birth family and love his adopted mother. Today he is a high school graduate, working full time and contemplating college.
Willie inspires me. An acknowledged math whiz, Willie couldn't read. As he entered middle school, his inability to read became a barrier to success in math. When his school wouldn't help, he insisted his mother find a lawyer to advocate for special tutoring to address his learning disability. Today, he can read and is in college.
Kavon inspires me. By 11 years old, Kavon had lost every adult who ever cared for him – his mother, his grandfather and his aunt. But despite these losses, Kavon was able to open his heart once more to his great aunt. He dreams of opening a restaurant so he can buy her a big house when he grows up.
Rebecca, Lauren and Chrissy inspire me. Rebecca worked until nine every night for weeks preparing for trial to help three young children reunite with the godfather who is the one constant, loving adult in their lives. Lauren sees the dignity in every parent and child she meets, looking past language barriers, disabilities and desperation, to see the love and hope that can't be put into words. Chrissy refuses to accept anything but a full life and full citizenship for her son with Down's Syndrome.
Witnessing the courage and tenacity of so many children, parents and colleagues – I keep going, I am inspired, and I invite the community to join Children's Law Center in giving every child the opportunity to soar.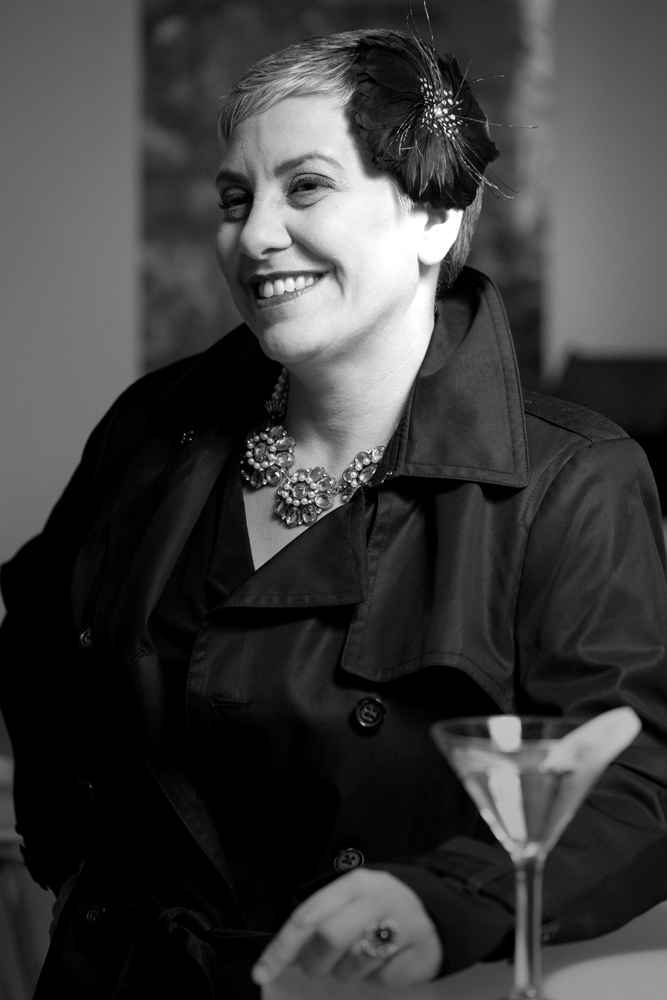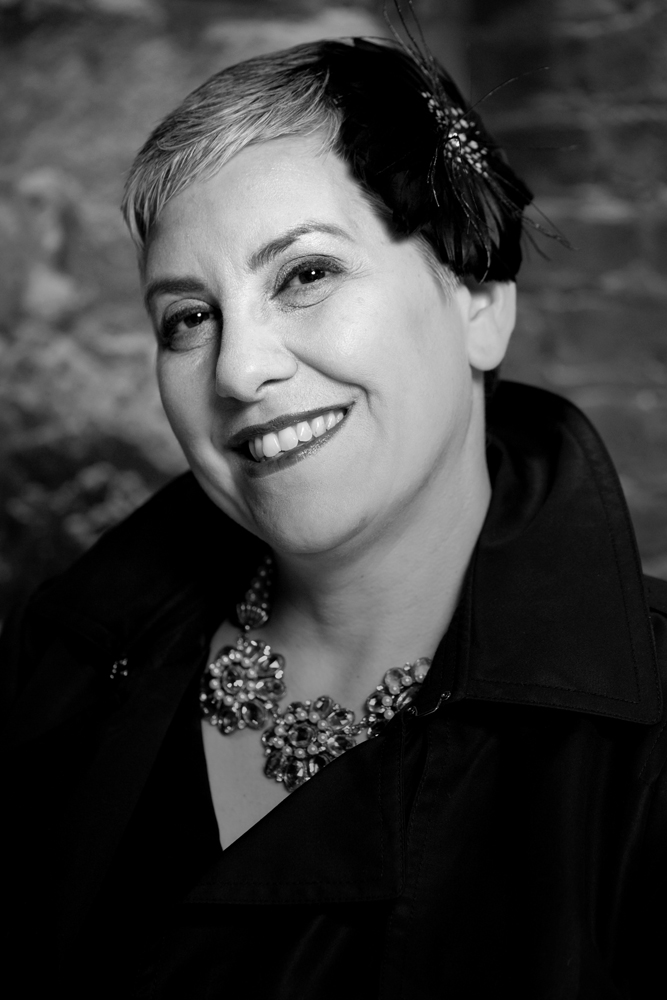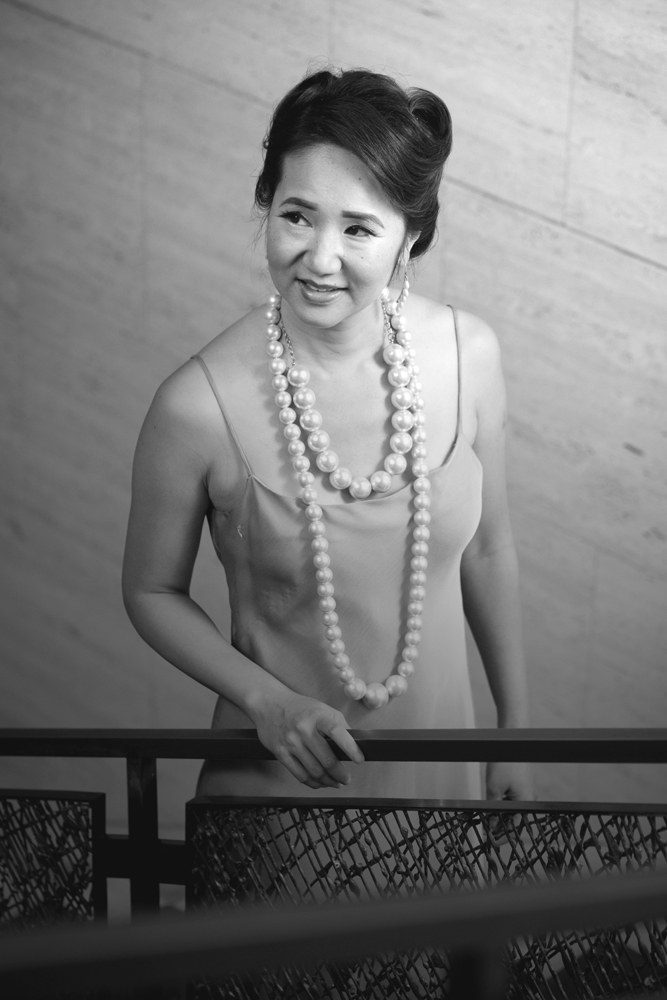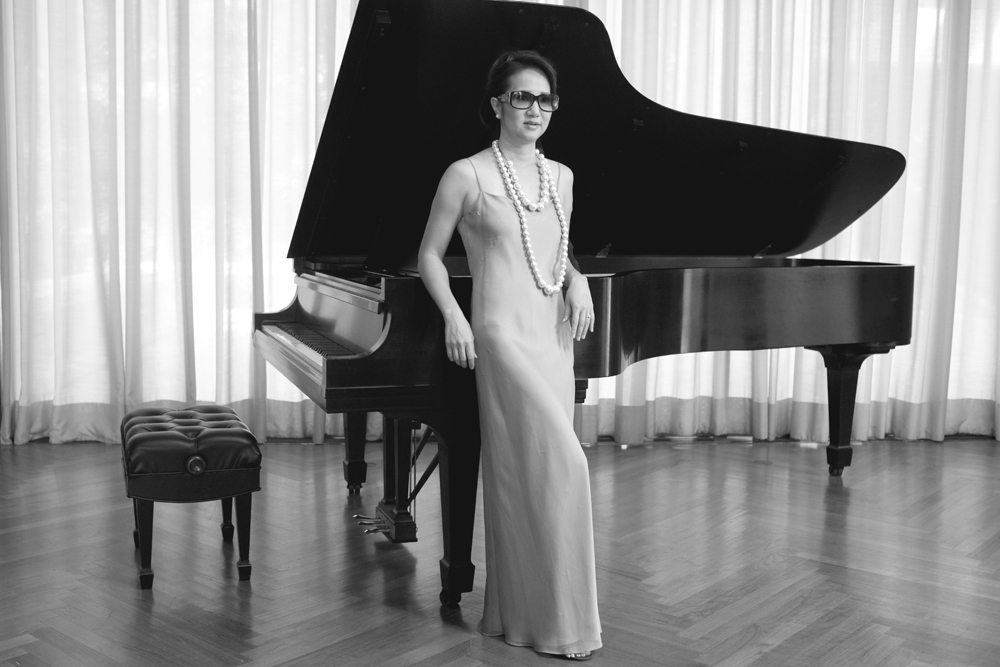 ELLIN KAO
---
ELLIN KAO
Program Director and Co-Founder
NovaSalud, Inc.
---
"You must be the change you want to see in the world." -Mahatma Gandhi
In June of this year, we commemorated the 30th year of the HIV/AIDS epidemic. Thirty years ago, in June of 1981, the CDC published the first mention of what later became known as HIV. During the decade that followed, we struggled in the path of its destruction. But it was AIDS that became the loaded term that struck fear into the hearts of humanity.
We certainly have come a long way since that June 30 years ago. But, now is not yet the time to rest. Despite the many life-saving advances, the fight is far from over. Every nine and a half minutes, someone in the United States becomes infected with HIV. More than 1 million people are living with HIV in the United States. One in five of those people living with HIV are unaware of his or her infection. In our community, Washington, DC alone has a staggering 3 percent infection rate. This exceeded that of West Africa and is on par with some sub-Saharan countries such as Uganda, and Kenya.
I spent the first ten years of my career in Africa and Latin America working with marginalized communities on improving health outcomes. As a witness to the devastation of disease, HIV/AIDS's devastation is the most socially pervasive. It takes away the most productive members of society. Men and women between the ages of 18 to 49 carry the weight of this disease. These are the mothers and fathers, sons and daughters who provide and care for the family and contribute to the economic productivity of society. Take away a large number of this group and what remains is the aged and young, most with very little financial means to support themselves. The children with relatives willing to care for them are the lucky ones. Those who do not, turn to the streets. And then there are the HIV positive children who were infected at birth and then lost their parent(s) to the epidemic.
This is a bleak picture even for Africa. What I didn't realize was that the same situation was going on in my own hometown of Washington, DC. I was shocked to come home to a Washington, DC with HIV infection rates as high as the developing countries I left behind. With that, I donned my research hat and went to work conducting research on HIV/AIDS at Children's Hospital. This time, I was distressed to find so many of our young HIV positive patients were in the same situation as those in Africa. Most were infected through birth. Many were being raised by a grandparent or another family member and most lived in precarious financial situations.
I wanted to help. Remembering Ghandi's words, I wanted to make changes but how do I become the change I want to see Inspired by a colleague who spent a decade fighting HIV/AIDS in our community, I joined in the struggle. Not knowing how far we'd get but armed with the belief that we've got to try, we set out, with a couple of thousand dollars, to work towards lessening the devastation of HIV/AIDS in Northern Virginia. It's been a struggle and still is. Public and private funding for HIV work has dwindled and further exacerbated by a tight economy. But, we are still here and working…and we WILL, one day, win the fight.
ELAINE MENSAH
---
ELAINE MENSAH
Publicity Chair
Fashion Group International of Greater Washington, DC
---
As a kid growing up, I never had a specific plan for what I wanted to be "when I grow up." All I remember thinking was, "it has to be something I love." Finding what that "something" was, has been an incredibly journey. Over the past 10 years, my career has led me through multiple firms and organization (now I own my own – SVELTE, LLC), varied positions, and a unique blend of public relations, marketing, communications, technology, and entrepreneurial experience. Throughout the years, two key desires have remained consistent – my passion for fashion (as clichéd as that sounds) and my desire to give back. These two loves have given me an affinity for fashion-based non-profit organizations.
In 2007, DC non-profit organization Fashion Fights Poverty, gave me an opportunity to experiment, build my confidence and utilize my skills to raise awareness about eco, ethical and sustainable fashion. It also taught me the joys of giving back by showcasing emerging designers, stylists, hair & make-up artists and mentoring students and young adults. Four years later, The Fashion Group International® of Greater Washington DC opened its doors of possibilities to me and asked me to serve as the Publicity Chair for the organization. I was thrilled and honored to be asked, since FGI has always in my mind, been the pinnacle of high quality, impeccable standards and one of the most credible voices in all of fashion. The organizations reputation, record of success and influence in the community is beyond inspiring.
FGI has allowed me to bring both of my worlds together. As an organization that is run by a board of volunteers and that raises money to support its members and the DC fashion community, I am constantly challenged to be innovative, creative, and philanthropic. In a city like Washington, DC which is not necessarily viewed as a "fashion" capital, The Fashion Group International® of Greater Washington DC inspires me to push the boundaries of what's possible and to understand, appreciate, and continue to develop my desire to give back.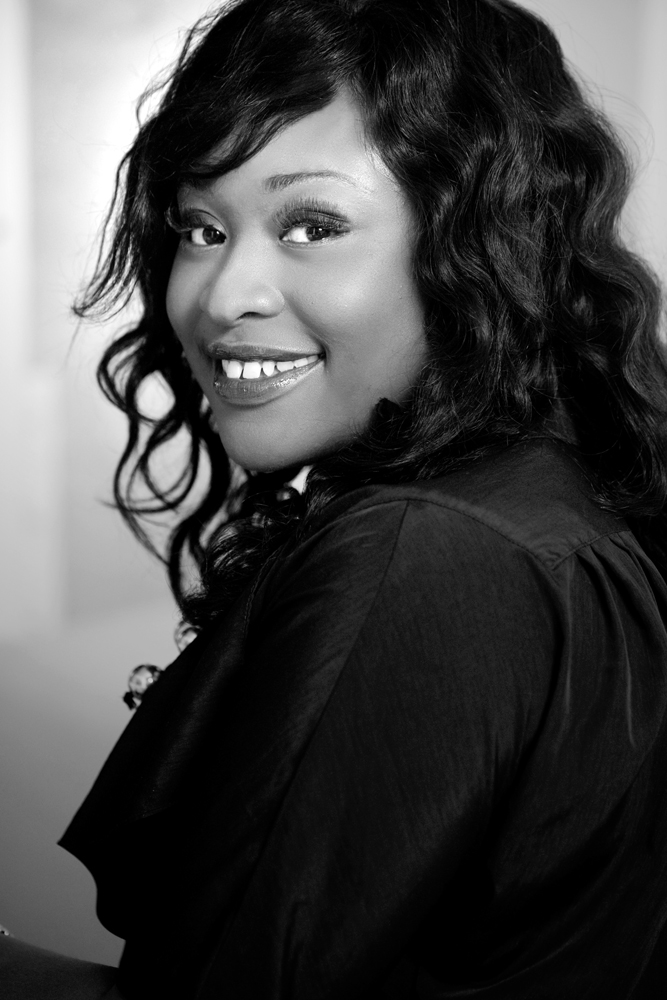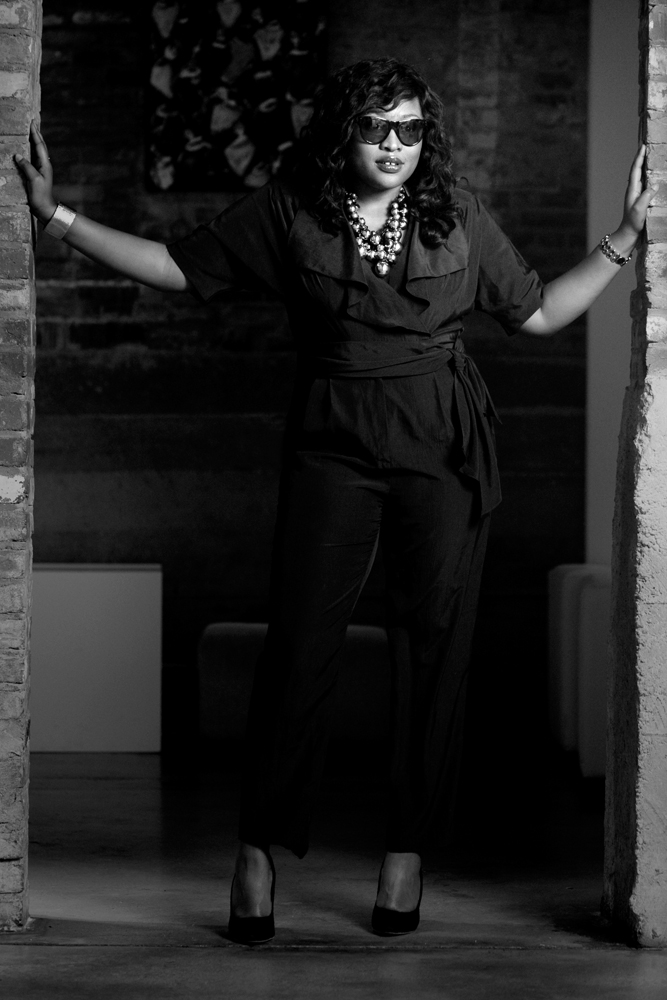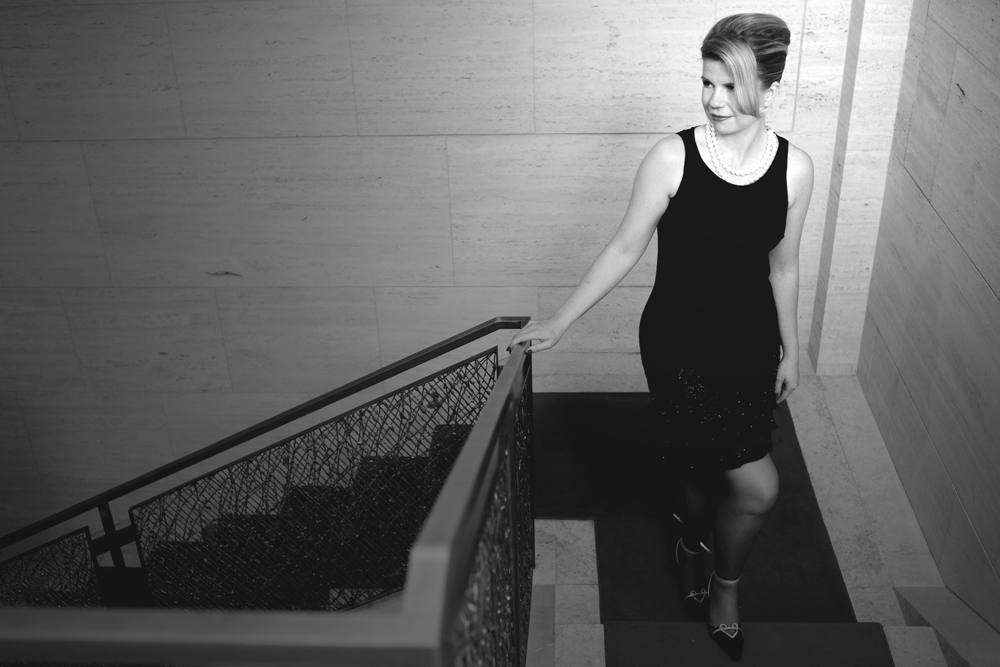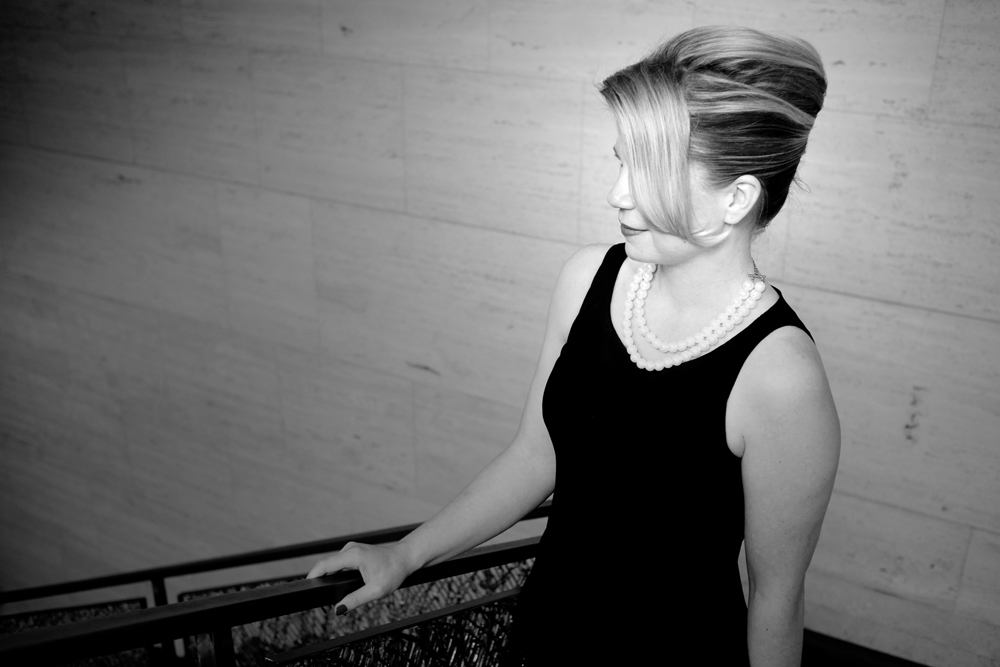 DIANE LEBSON
---
DIANE LEBSON
Director, Major Gifts
SOS Children's Villages, USA
---
If Agatha can do it, I can too.
In her photo she's about three years old and wears a pink dress with little white mice. She sucks her thumb and looks right into the camera with the saddest of eyes that conjure up images of pain that no child should ever have to see. This little girl is Agatha Changala who lives in the SOS Children's Village in Lusaka, Zambia. This little girl is my sponsored child.
Agatha arrived at SOS Children's Villages with her twin sister in January, 2010. I don't have much more information about her life before then, other than her parents passed away. However, if her life prior to SOS was typical of other Zambian children, it was fraught with challenge. Over 800,000 Zambian children have lost one or both of their parents to HIV/AIDS. Life expectancy is a mere 52 years. Nearly 40 percent of women can't read.
While it would be easy to be sad for Agatha given her rough start in life, there is no need. Within days of arriving at SOS Children's Villages, Agatha and her twin became an integral part of her new SOS family and live under the loving care of their SOS mother, who will raise the girls until they become independent adults. Agatha loves her dolls, the playground, slides. She looks up to her elder SOS siblings and imitates them. She will be five years old this January.
My life was forever changed about the same time Agatha found her new home. It was January, 2010, and I wanted to work for an international children's rights organization. I had never heard of SOS Children's Villages but was drawn in by its soul, a soul that is embodied in the lives of the nearly 80,000 orphaned and abandoned children it raises in over 130 countries around the world. SOS was founded in 1949, when abandoned children roamed the streets of Europe as their parents struggled with problems stemming from the war. Today, SOS Children's Villages is refuge for children whose lives have been torn about by modern tragedies like the recent earthquake in Haiti, horrific floods in Pakistan, famine in Somalia. The moment I became Director of Major Gifts for this noble organization, I committed to serving as the voice for these little people, telling every corporation, foundation, individual who would listen about the heroic things these children had to do to merely survive.
Later this year, my husband and I will leave Washington to start a new life in Australia. It is with such sadness that I leave SOS, a worldwide community of people who are committed to ensuring that every child grows up in a loving home. What gives me strength is peering into the eyes of that scared little girl who first entered the SOS Children's Village when she was three years old after her parents tragically died – and knowing that if Agatha can pick up and start anew, I can too.
Diane Lebson, CFRE, served as Director of Major Gifts for SOS Children's Villages – USA until recently when her husband accepted a position working for the U.S. Government in Australia. She works as a consultant and remains a strong advocate for the work SOS Children's Villages does to raise orphaned and abandoned children worldwide. For more information on SOS Children's Villages – USA, please visit www.sos-usa.org.
JENI GAMBLE
---
Jenifer Gamble, PhD
Executive Director
Washington Empowered Against Violence
---
When I was a sophomore in high school, one of my teachers spoke to my class about her volunteerism as a hospital advocate for sexual assault victims. I remember thinking that being there through such a horrible process had to me one of the most important things you could ever do for someone. I started volunteering as a hospital advocate in 1997 and realized a calling that has sustained my career, ending gender-based violence and improving our justice system. I have worked with some of the most amazing women and saw some of the most horrendous abuse you can ever imagine. Bearing witness and accompanying a person through examinations, court appearances and counseling is a privileged and sacred position. It always seemed as though I would have a very impacting experience right about the time I was feeling disconnected. A reminder of the privilege I like to think.
Over the years I have ran just about everything from support groups and shelters to asset building programs, and there is nothing that can describe the feeling you get when you see someone taking that next step and claiming their future. When I see young women today who are athletes, world travelers, multi-lingual scholars and true planet changers, I am so inspired because many of these same young women are also survivors. Some times their survival is visibly part of their stories; survival of war, abuse, violence and poverty. In my work, I have seen the degradation that happens to so many women throughout their lives, the results of generational abuse and violence. It lifts my heart when I hear stories of fearless young women, changing their life trajectories through seized opportunities, discipline and hard work. Rewriting their stories and surpassing all odds. Their journeys have been so incredibly painful but they push and grow through the pain. They inspire me because they are so resilient and it just shows me the human spirit can survive just about anything.
I've also learned that I become inspired when I know that something I worked on will improve the lives of millions of people. The advocate in me became teary-eyed when legislation I helped craft was introduced and passed in different states across the country. Saving the lives of victims through protective order enforcement, while improving the efficiency and effectiveness of our justice system through technology, was my priority from 2006 to 2010. It was so fulfilling when during a technology project, we would be able to fix a long-standing 'on the ground' issue with the click of a mouse! Whenever I am in another state courthouse or capital and I see victim notification materials, I still get goose bumps.
My personal mantra is "let your life speak" and I try to do that in some way everyday. Being kind to a stranger, improving a process, connecting someone with a new resource that they badly need, we each have opportunities to make every day count. Joining WEAVE and moving this organization from a vulnerable position to one of strength has truly been a dream come true for me. It is a privilege to be part of this work and community and I am so excited for the journey that lies ahead!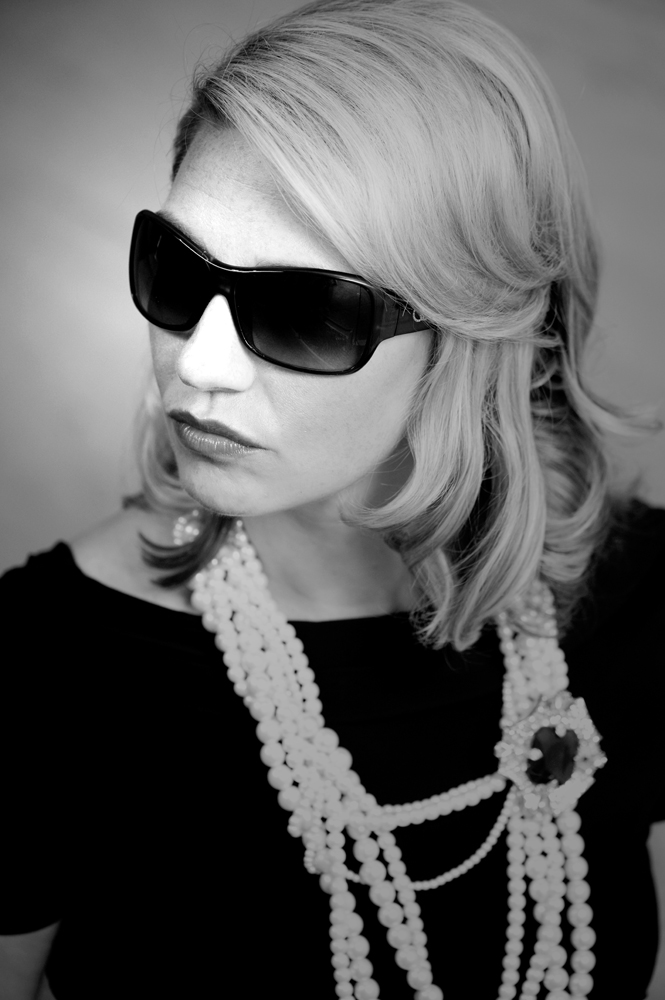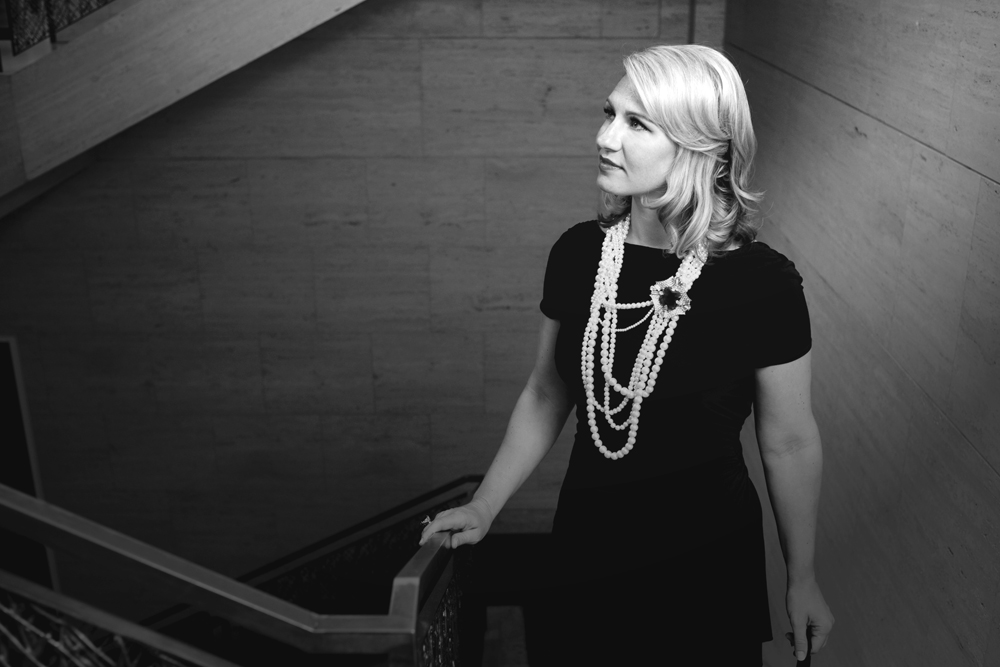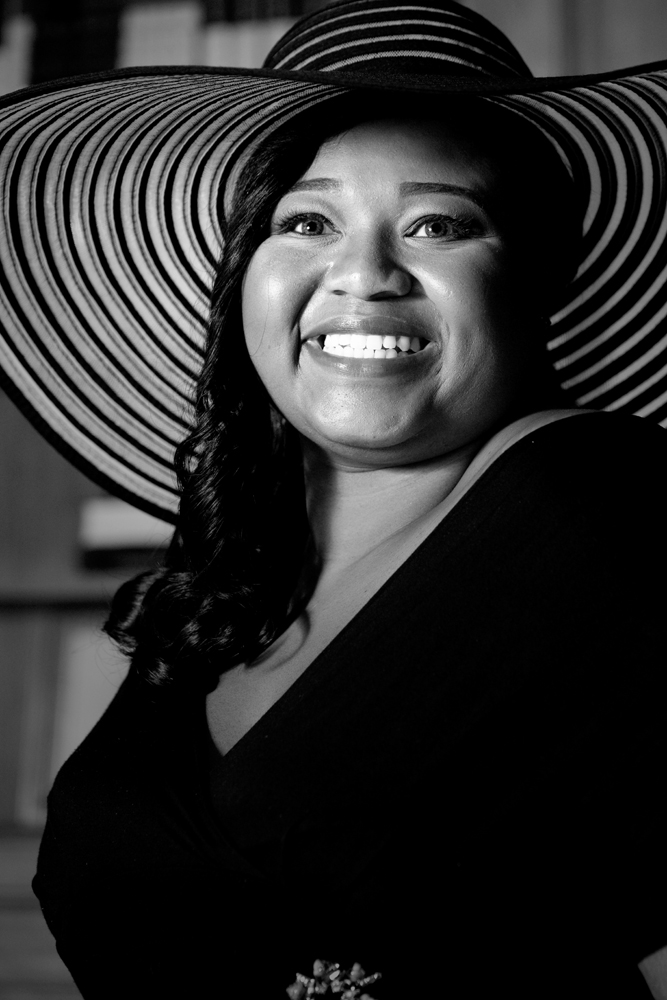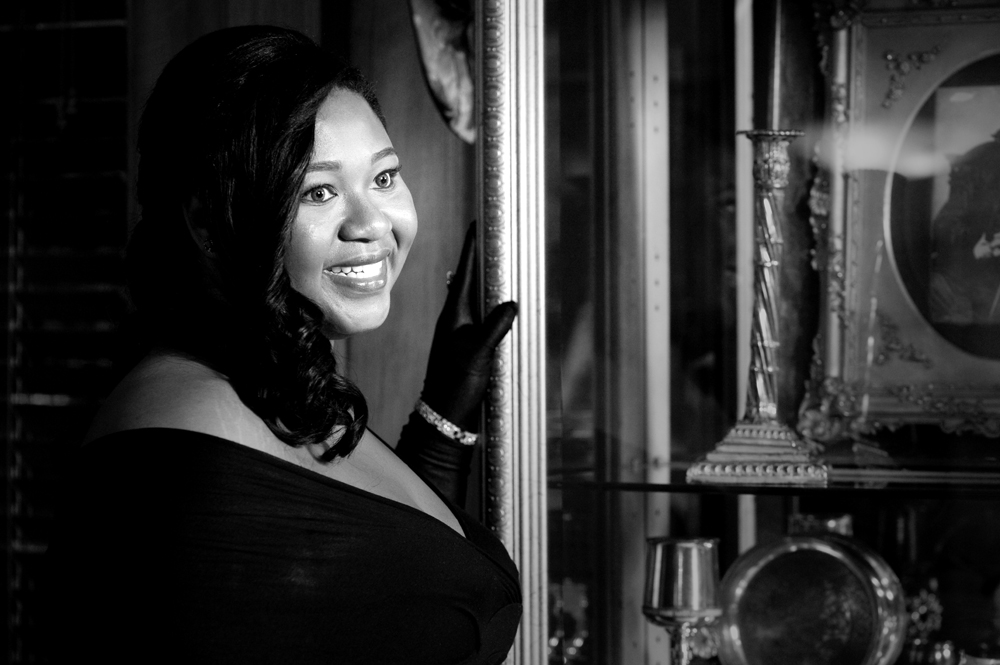 DANIELLE JENNINGS
---
DANIELLE JENNINGS
Executive Director
Blessed Haven, Inc.
---
Blessed Haven is my story. I am one of the approximately 495,000 adults that grew up as a foster child. At the age of 15- battered and broken in every way imaginable I moved into a teen shelter while the courts determined the remainder of my life. They decided that I had no family so they would place me in a home where I was to be loved, nurtured and raised as their own.
I remember being terribly nervous to meet this woman who would be the first " real" mother I had. I pictured Claire Huxtable lol. Someone who may not be a mentally unstable genius, like my mother; but someone who would be normal and just love me. A home with no fear, no abuse, no expectation for perfection.
Instead, I got a home with a permanent rotation of at least 3 other girls and a baby at a time. We served as primary income and servants. We were housed in her mildewed basement and only allowed on the main level to clean. Failure to comply resulted in being beaten. Food was rationed and as a bonus we were consistently paraded in front of her family as entertainment while a mockery was made of our histories and as a bonus our self-esteem was torn to shreds regularly-lest we decide to gain enough backbone to actually leave. Contact with our relatives was limited out of fear that we would be removed if they knew how we lived. My family contributed additional monies for my care to ensure that I wanted for nothing. Of course none of those resources was ever allocated to me and later it made sense why she kept me even though I refused to speak to her or any of the other sin the home. I was simply a number with a $ on my head.
I wanted everything. I wanted to belong. I wanted love and approval. I wanted a guide. I wanted to be able to hope and dream. I hadn't done so in so long I forgot what it was like. I wanted go one day of my life without fearing that I would be hurt again and again. I wanted to be worthy of some happiness in my life. I wanted to wake up one morning and not be disappointed that I woke up. Eventually my godmother found out and was allowed to wrap up my last few years of foster care in her home. My family. There I learned what family truly was. I found that I had a family. I had brothers that loved me. Knew nothing of my past and loved me. I was an equal in that home. I admired my godmother so much. She was never perfect and never claimed to be. She had flaws and embraced them while consistently striving to do better. She knew nothing of raising an abused child. And to be honest my past was something never really discussed. It couldn't have been easy on her but she was committed to me. A child who didn't know how to be a child. A child who didn't know how to let you love her. Everything was viewed as a threat because that was honestly all I knew. I trusted no one but wanted everyone to trust and love me.
By the time I "aged out" and my case was closed I had no plan for my life but I knew what I wanted. I felt like a baby being asked to grow up in a snap. I flashed back to the day I stood in the driveway of my foster home with the contents of my life fitting into a large duffle bag; a large black trash bag and a small box of books and a few pictures. I didn't know anything about being an adult. I knew I wanted to be successful but had no clue what it was other than what I saw on TV. I remember thinking "for those people to be so successful they can't be doing such a great job if they are always in rehab or on some type of trouble". So I stumbled on in life learning, as I got older.
I tried to be close to my foster sisters. I had been the youngest in the home and although they never particularly liked me I still wanted to help them. They were the "sisters" that I never had. I learned sisterhood in college, and I wanted to share that with them. I had the privilege of meeting some of the most wonderful females, who although not without flaw loved and supported each other regardless of the circumstance or the background you came from. They didn't know I was in foster care, until recently because I feared everyone's judgment.
My foster sisters seemed to hate me even more when I tried to help them. They thought I thought I was better than them because I offered to help them. I wasn't truthfully any different than them other than having a support system and having a desperate will to not just survive but to be successful. I wanted every person leaving foster care to have those same options and support available to them.
As a foster child you are a number, a paycheck, a case. Every person deserves to feel loved, supported and empowered; regardless of their history, environment or background. That is what Blessed Haven does.
We are a family with an inexhaustible "forever "network of amazing individuals in the community that love and support foster youth and alumni. Ordinary people who choose to take their lives, resources and abilities to make someone else feel extraordinary.
When others look at me, they don't see my past. They don't know my story, but the scars sometimes linger and every so often I still feel just like that scared 15-year-old girl. Only difference is that now I have not only given hundreds of youth a family but myself one as well, and every time they are empowered and obtain an amazing job, or graduate with honors or actually settle into their happy ending I know that 15 year old girl had a purpose that is fulfilled every moment by someone else's joy. And that truthfully makes it all worth it and I wear my scars proudly.
EVENT PHOTOS COURTESY OF KIPP BURGOYNE