On June 13, 2012, these photographs were exhibited for one night only at L2 Lounge in Washington, DC. Over $4,000 were raised during the exhibit for CrisisLink, an organization that brings immediate help, hope, and healing to empower individuals facing serious life challenges, suicidal thoughts, emotional or situational problems.
Photographed by Walter Grio of Shoot for Change over the course of several weekends, 32 members of the DC/MD/VA community brought an "item" with them during their portrait session which illustrated what inspires them to wake up every day and what keeps them going.
+
EXHIBIT PLATINUM SPONSORS
Corey & Susanne Jackson
EXHIBIT SPONSORS
Mike & Susannah Fox
Richard Kaminsky
Michael & Karen Liggett
Justin & Dana Shum
Frank Viera
Bobby & Pam Wright
Moonphoto Lab Seattle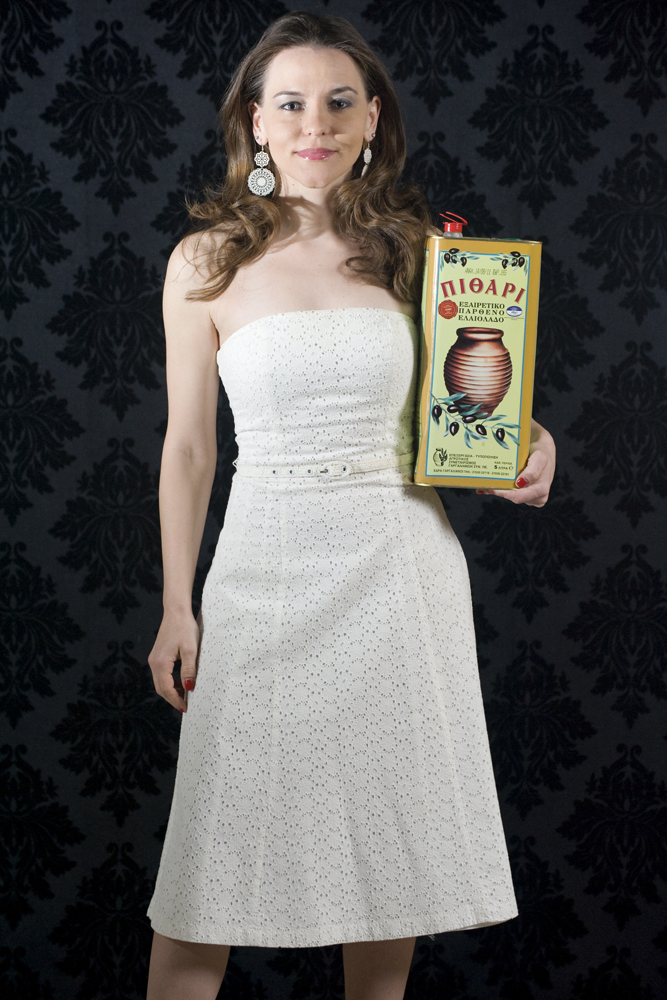 ALEXANDRA
I live for my Heritage; something that comes or belongs to one by reason of birth. The right for life my Father from Greece has given me and my Mother from Germany. I was raised in a multi-lingual and cultural environment and as a result cook Greek and German food, enjoy Greek dancing and reading German literature, and have a career in the Foreign Service; all which I have achieved by the Pathos and Ethos of my Heritage. At times I have also endured personal suffering and hardship in Life. My intention is to deliver the message that who we are and where we are from is reason enough to exist in the World: the Heritage of the Righteous.
I live for my Heritage; an inherited lot or portion. I live for the land of olive groves my Grandfather in Greece purchased for his family and given as inheritance to his son, My Father, who in turn has honored me by dedicating the land to me. My four acre olive grove – production of sweet olive oil – in Gargalianoi, Greece is what I live for and a representation of my Heritage, my family, my memories, and the inheritance I will pass on to my children one day. My four acre heaven, in my eyes, is my greatest achievement in Life.
The definition of Heritage: 1) something that comes or belongs to one by reason of birth; an inherited lot or portion: a heritage of poverty and suffering; a national heritage of honor, pride, and courage. 2) something reserved for one: the heritage of the righteous.
CHRISTY
I have loved dance music since I was young, it is an instant pick-me-up and always gets me motivated and moving. I have recently started learning how to DJ, and love having a hobby that is fun and entertaining for myself and others as well. A lot of the callers I speak to on the hotlines cite music as one of the things that keeps them going during dark times, and I can certainly understand why. Music speaks the language of emotion and has the power to both empathize with pain and uplift the spirit, much like the work we do at CrisisLink.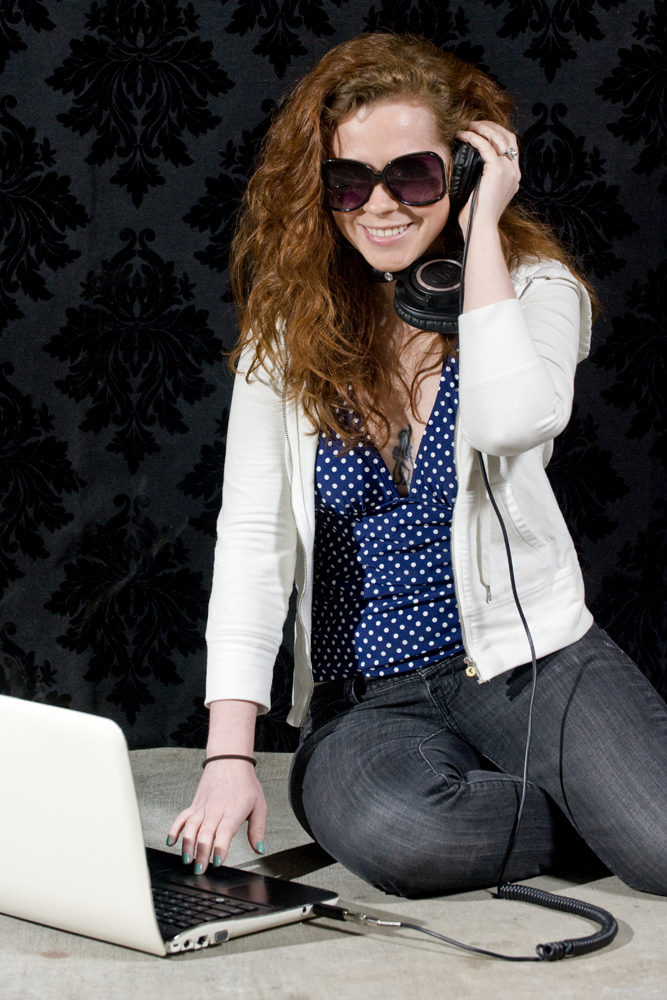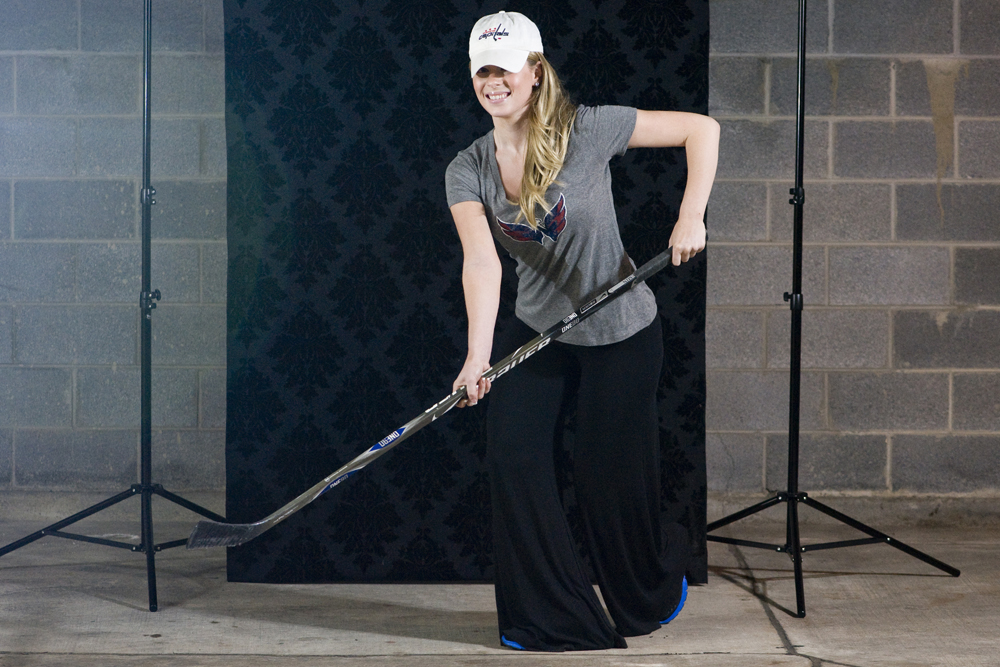 JULIANA GRASSELLI
I grew up skating and feel like I've lived half of my life on a sheet of ice. Being on the ice represents being home to me. It's where I can let every care wash away and where I feel most at peace. One of my favorite feelings in the world is when I first walk into an arena and can smell the familiar scent of fresh ice. I also cherish the time that I spend on the ice with my family and friends, especially when I've been able to play hockey with both my mother and brother. I could not imagine what my life would be without it.
JESSICA
What I live for is mostly my friends and family. However, different life situations can change who you have around you and who supports you. One thing that never leaves is a passion for fashion and a love to express myself with what I have on my feet. I feel like it is the best indicator for what mood I am in and how I feel. Whether it be style or comfort. I have taken my shoes with me as I have moved all across the country. They never leave my side and are with me through the easy days and difficult ones. I love my shoes!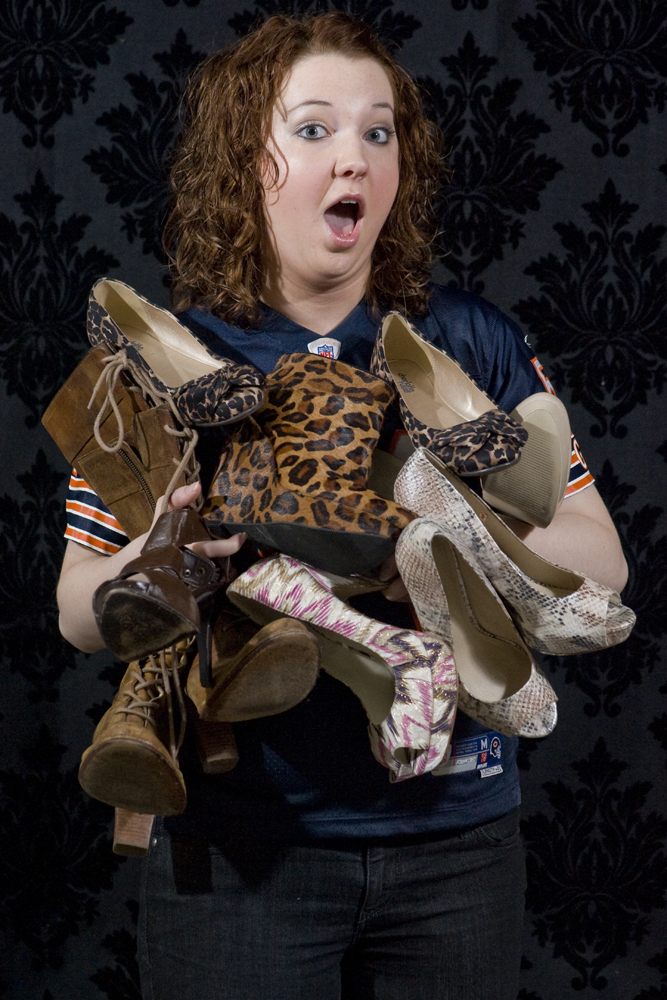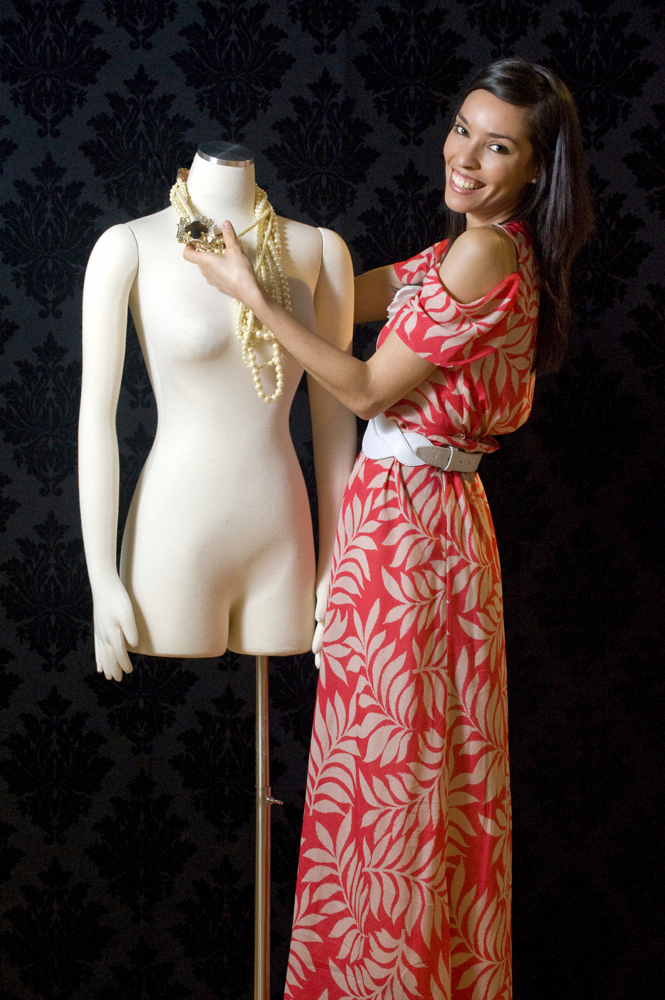 ANASTASIA LAMBROU
"I think there is beauty in everything. What 'normal' people would perceive as ugly, I can usually see something of beauty in it." 
– Alexander McQueen 
Fashion is about self expression; it is about how other people communicate their identity through an ephemeral medium. Being among the first to see a designer's work at Fashion Week is exhilarating; capturing the fine details of a collection through photography is witnessing unique ideas that will eventually spread like wildfire. Fashion for me is also about discovering new creations, people, places, or simply finding those great little pieces buried at the bottom of a box in a vintage store, or even a fantastic bargain!
JOCELYN BÉLANGER
(Sing aloud)
It rains, rains, and rains; droplets of olive oil,
Morsels of carrots, chunks of garlic;
perfumes from the soil,
A splash of wine and cream; stirred in a casserole,
Makes the softest chicken when brought to a boil.
And now roll, roll, roll; roll the rolling-pin,
Roll until the dough is thin and put the mixture in,
Can you smell it? Something is in the making,
Yes, we're baking! (380F, 35min)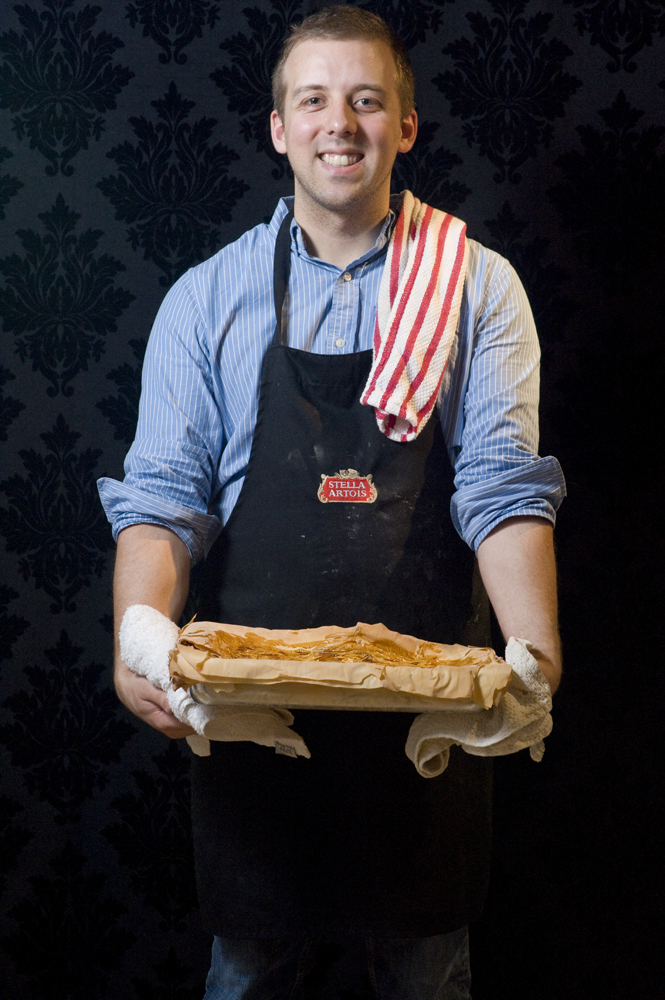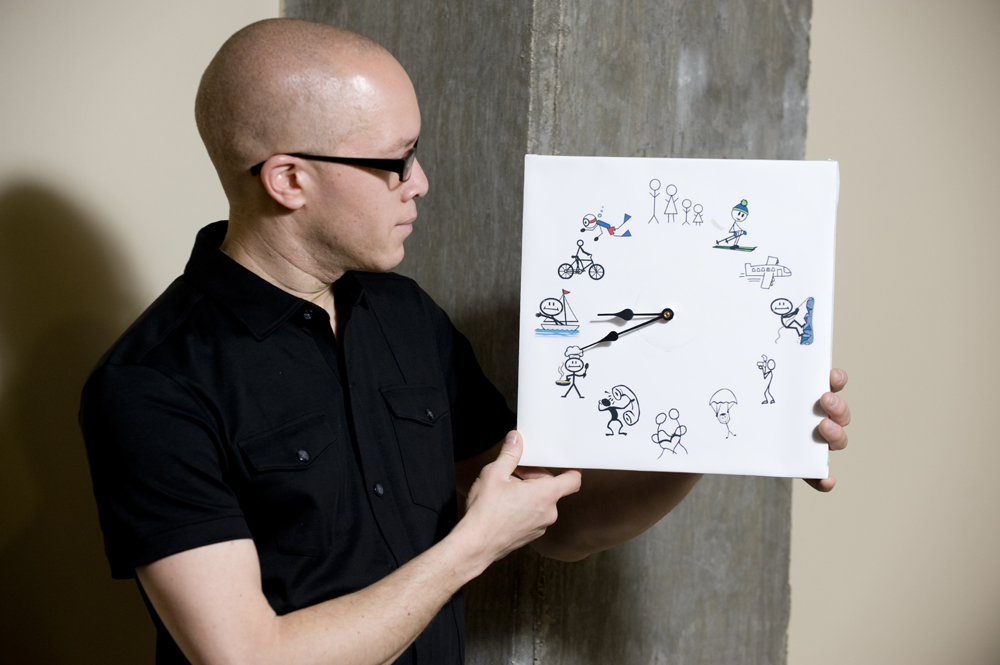 TOREY
I strive to live life for every moment. As it is, life is filled with many challenges and obstacles – some voluntary, yet many unavoidable. I believe it's important that I make every moment count by appreciating who and what I have in my life along with continuing to expose myself to learn from new and different experiences.
LAUREN MATTHEWS
I have my Nana to thank for my love of jewelry. As a child, she worked in a jewelry store on the famed Jewelers Row in Philadelphia. To me, the store was like something you would read about in a book. Having been in business since the 1800's, The place was full of beautiful rare gems, antique baubles, and strange tools. I loved to visit afterschool, as she would let me clean the stones she would later set into rings and other pieces. It comes as no surprise to me, that as an adult, I've begun making my own line of jewelry. It's my way of honoring her memory.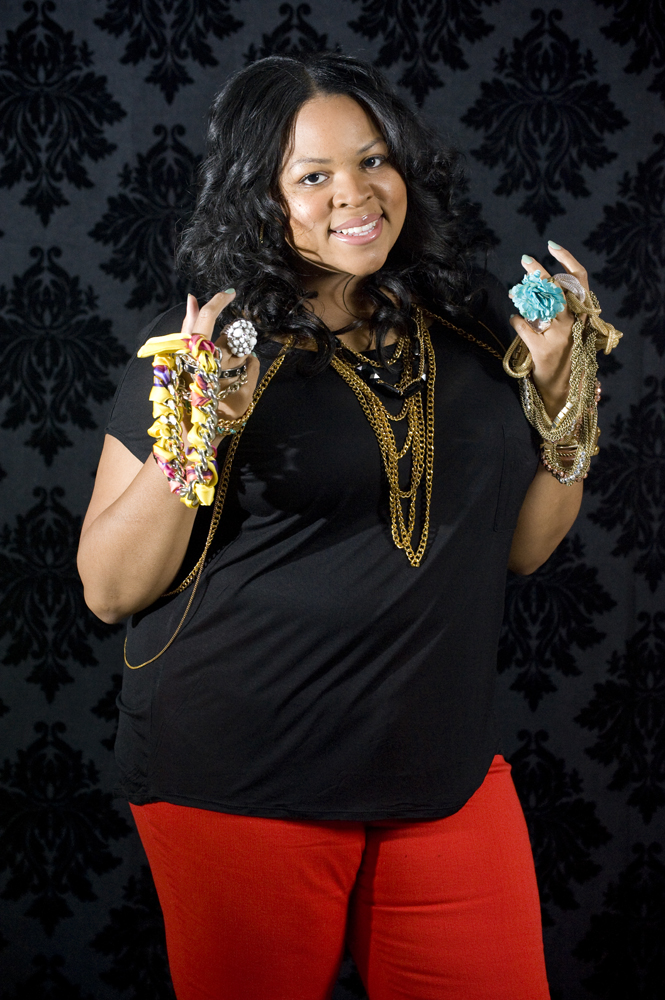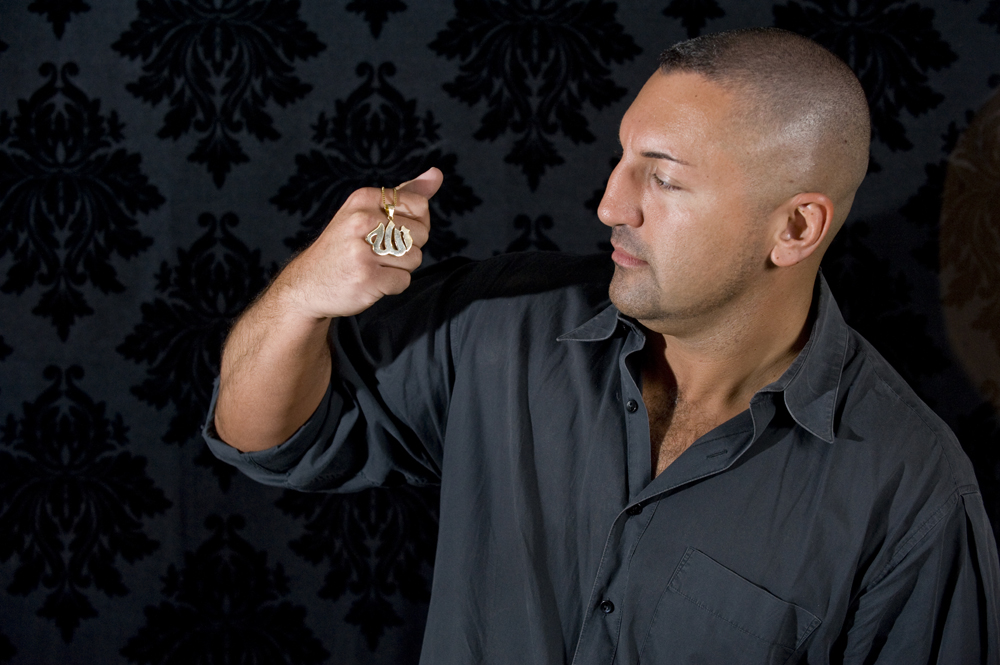 MEHDI KOHANBANI
We enter this world intent on leaving our mark. Some men become great artists. Others become poets, musicians, or actors, while the remainder of us are left leaving our mark through our children. This necklace signifies the one most important lesson my father wanted to instill in all of those whom he touched; what it meant, to truly love someone. Whether it be God, a spouse, family member, or friend, my Father loved and was loved by many people throughout his life.
On a business trip to England my Father found himself in an interesting dilemma. His bold yet charismatic manner landed him in a fight with a patron at a bar. Seems my Father's thinking was that he was doing the right thing and tried setting his co-worker up with a girl at the bar, not knowing her significant other was in the bathroom. Low and behold my Father, not one to step away from a fight ended up losing his last acquired possession from the Old Country. Although he never showed it, he was devastated after losing his necklace. Today I proudly wear one I had made while serving overseas. I wear it as a reminder and token of what my Father stood for and believed all of his life. – God Loves Me
JENNIFER N.
Truly a girl's most loyal, best friend, and source of unconditional love, Ryder is my sweetheart of a puppy. Along with yoga and Pilates, she helps me maintain life balance. Don't get me wrong, she's a handful and a lot of responsibility, but worth every bit of time and energy invested. She has taught me as much about life as anyone else has. She reminds to live everyday to the fullest, appreciate the good things and roll with the punches.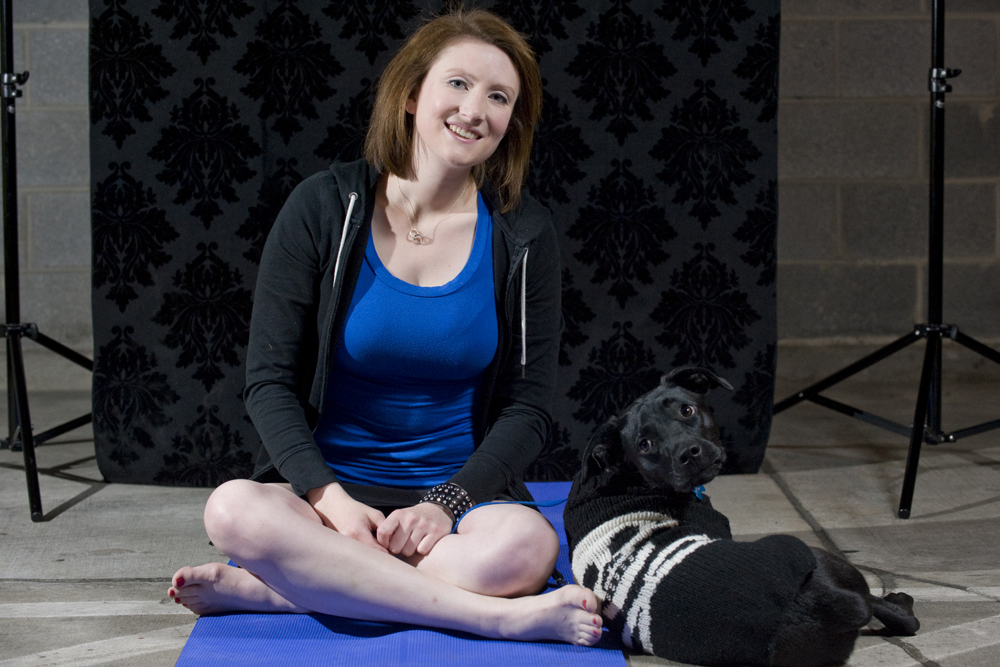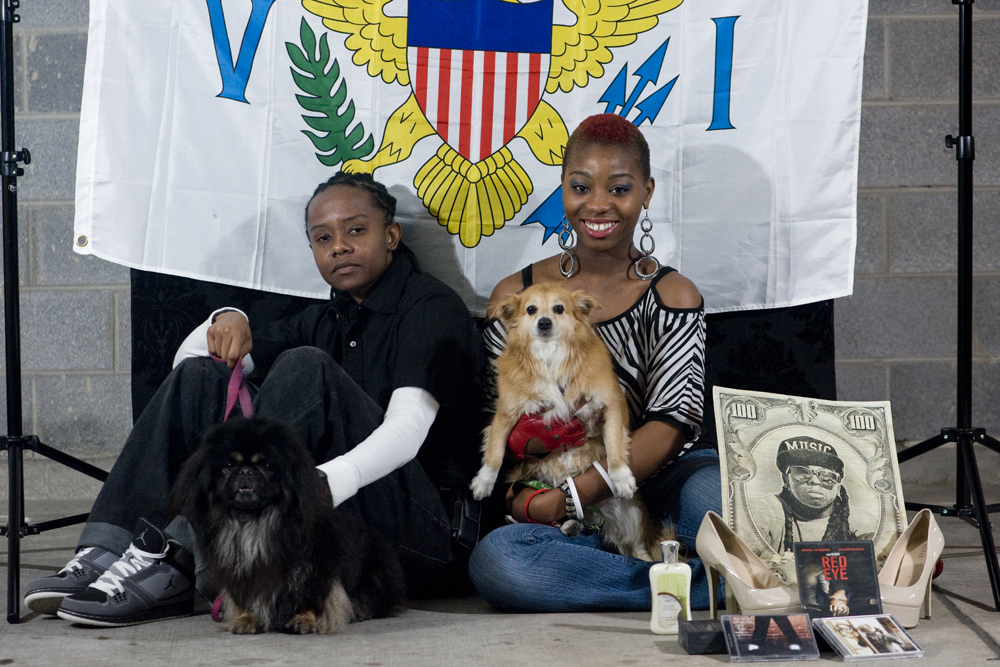 CHRISTISHA
I chose the Lil Wayne Poster, because he is my favorite rapper. "Off the Wall" album because he's my favorite singer. My favorite song is "Rock with you."The V.I. flag because I'm from St. Croix, US Virgin Islands. Nude heels because I wear heels 24/7 & those are my favorite pair. Red Eye is my favorite movie & has my favorite actress, Rachel McAdams. Bath & Body Works "Coconut Lime Verbena, it's my favorite lotion. Ne-Yo's "Year of the Gentleman" he's my 2nd favorite singer. Make up compact, because I love makeup. My dog Diamond, because I have had her since I was little. My Aunt & her dog, because she's the only person I trust, and her dog Roc is just a part of her.
STEPHANIE ABRAHAM
We were stopped at a traffic light at the corner of North Fillmore and Wilson Boulevard on the way to our CrisisLink photoshoot with Walter Grio. Across the street I see Whitlow's on Wilson — the restaurant where my husband and I had our first date. It was July 16, 2000. I said, "Hey girls, see that restaurant on the corner? That's where Daddy and I had our first date!" Carter (4 years old) asked, "What's a date?" Brooke replied without hesitation, "A date is three things: a fruit; a date like April 1st, 2012, today's date; or when two people who love each other share food." I was beaming with pride – What a great memory! I could not have explained any better – These are the moments I live for!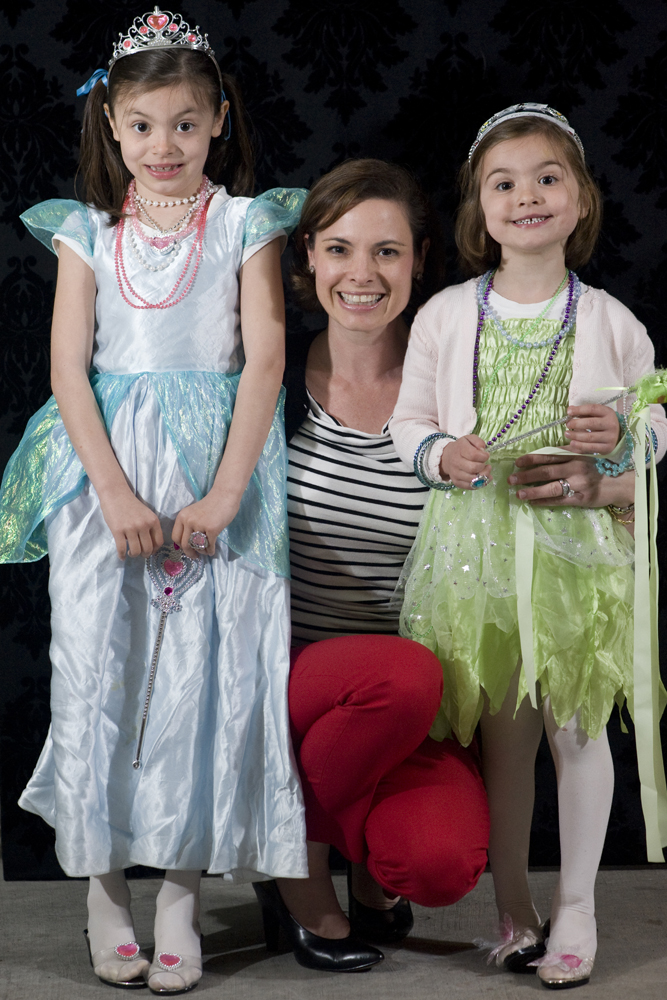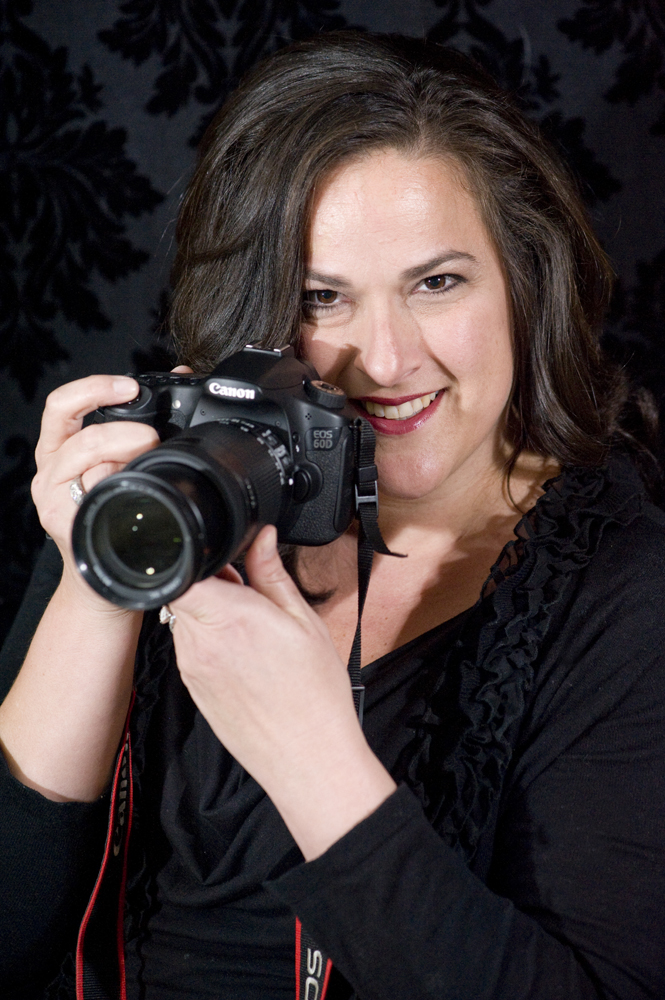 JENNIFER
Above all, I live for my two children and my husband. I live for my family and friends. I live for experiences and seeing the world. I have always had a passion for photography. Now, my greatest joy is capturing precious moments of my children, family and friends through the lens of my camera. There is nothing like looking at photographs and reflecting on moments in time. Photos offer perspective on the journey of life – through both happy times and emotional times. You need to remember where you have been to appreciate how far you have come. It's not how you look in a photo – it's the fact that you are in the photo that counts. My gift to my family is preserving special memories through photographs so they can be cherished forever. 
In loving memory of my dear friend, Erin.
SUSAN
I can't dance. My attempts resemble a sock-wearing cat trying to walk across a table. Which means one of the two things I live for is something I'm humorously terrible at. A few years ago, however, I was successful, respected, and miserable. I changed jobs, started new hobbies, and promised to never let that happen again. Dancing, in particular, is a now constant source of joy. And hilarity. As for the cross, well, St. Jude really did pull me out of a jam once, I've met a guardian angel, and I can say all of this to my Irish-Italian Catholic cadre without them once batting an eyelash. I'd never have made it so far without my quirky, crazy, and beautiful faith tradition.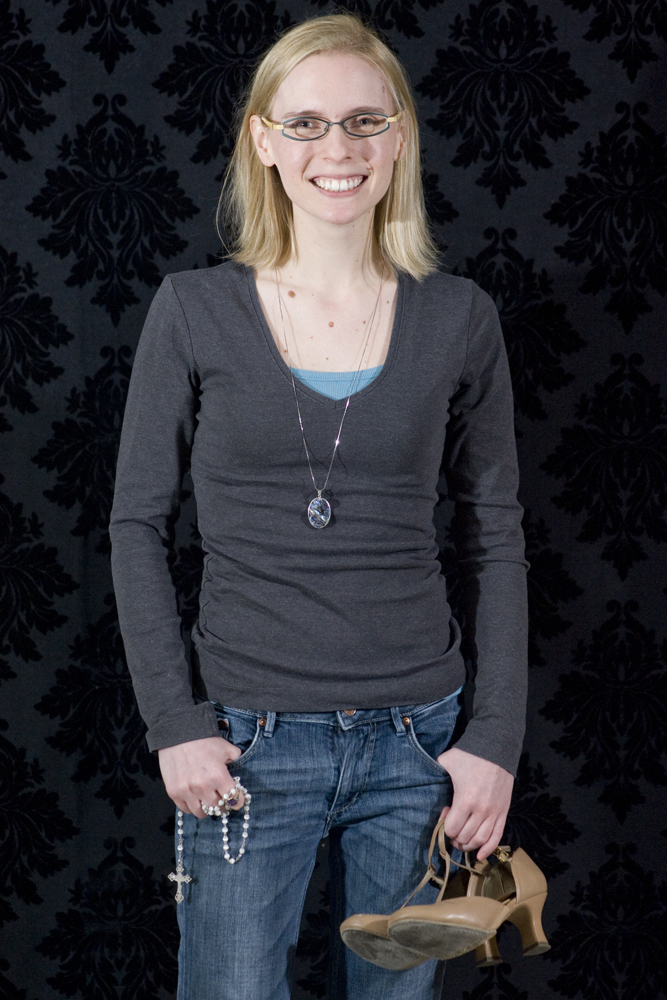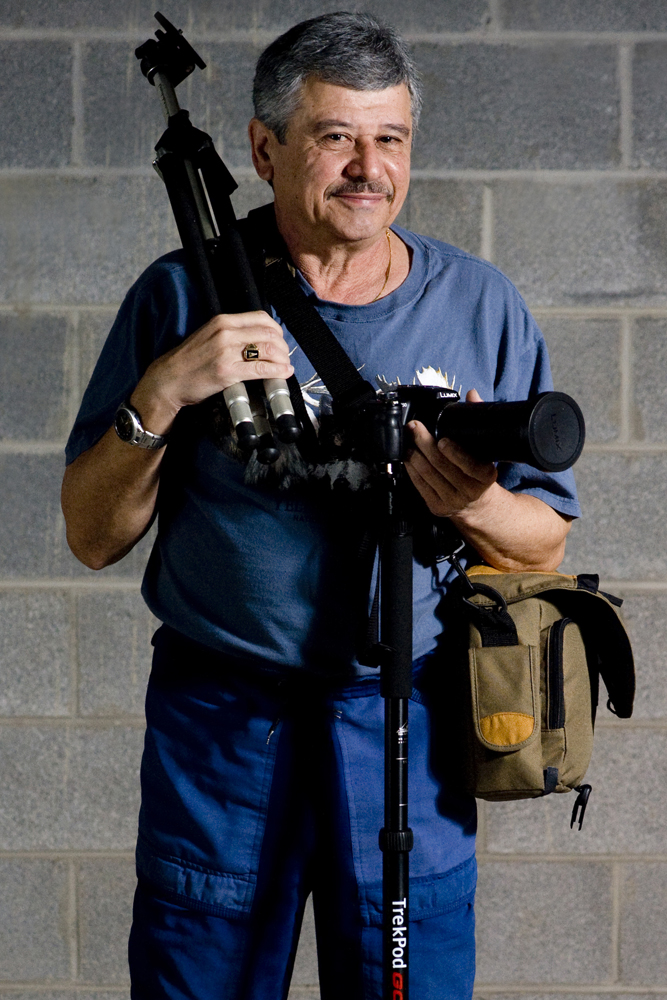 RICHARD KAMINSKY
WHY I LIVE FOR (NATURE) PHOTOGRAPHY: It provides an avenue for me to be creative. It's something I can share with family and friends. It gets me out into the splendors of Mother Nature. But mostly, it just bestows on me a great feeling of joy.
WHAT INSPIRES ME TO SUPPORT CRISISLINK: For "them": CrisisLink is a first class organization, taking on the causes of our suffering veterans, abandoned babies, survivors of suicide; and the depressed who just need an ear lended to listen. We help people in need every single day. For "me": I get to work with dedicated and caring staff and volunteer crisis counselors. I'm challenged each and every shift. It places my own problems into proper perspective. And lastly: The good feelings I gain from knowing that I am truly helping the people of my community – PRICELESS!
WALDINDA
I live for the day when I can get my degree to be licensed in Professional Counseling. After having four children whom I have taught to strive for nothing less than excellence, it is time for me to achieve my vision by serving victims of violence (e.g. sexual assault and rape, domestic violence, bullying and elder abuse). My greatest achievement is to teach others how to embrace their vision. 
Maya Angelou once said, "Achievement brings its own anticlimax. All great achievements require time. All men are prepared to accomplish the incredible if their ideals are threatened."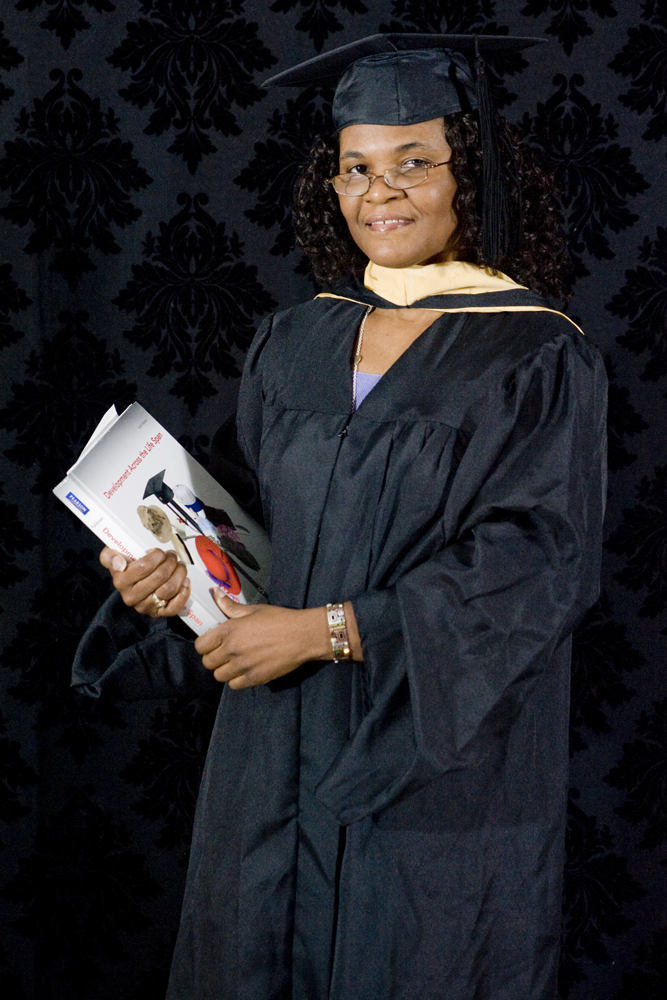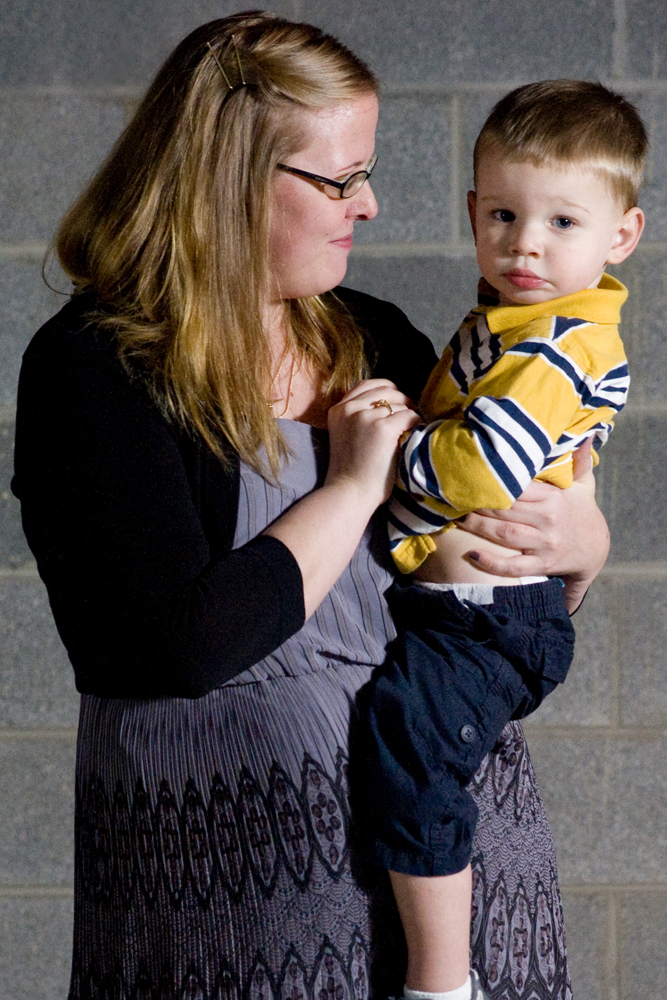 LAURA
What I live for is joy. Life is complex and full of different emotions but what I strive for every day is having joyful, meaningful interactions with people. There are a lot of things that don't last, but memories, hope and joy build the foundations of our drive to continue to strive for more. This picture shows how I stay connected with that inner joy; how I tap into the resources that keep me focused on the bigger picture and the rewards that life has to offer.
MIKE FOX
As the son of a holocaust survivor I take life and my contributions during it all the more seriously. Giving back is very important to me and I'm grateful to have CrisisLink as a way to focus that energy toward saving lives. Helping others has had an unforgiving way of pushing me toward enjoying my own life more profoundly. This photo shows a seriously silly side of me. Bounding down the highway, I make up silly songs. My audience is a wife I'm deeply in love with, a silly dog full of energy, a little one on the way that holds our future in those ten tiny fingers, and a dorky little car. These are moments I live for. I give to my parents the knowledge that I'm happy and successful, but I owe them much more for giving it to me.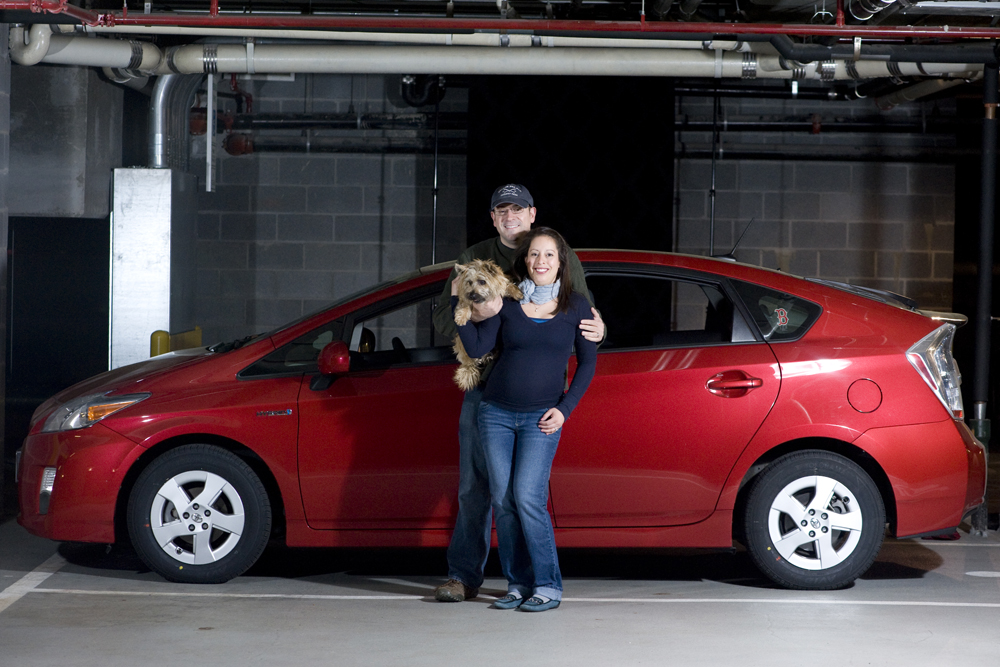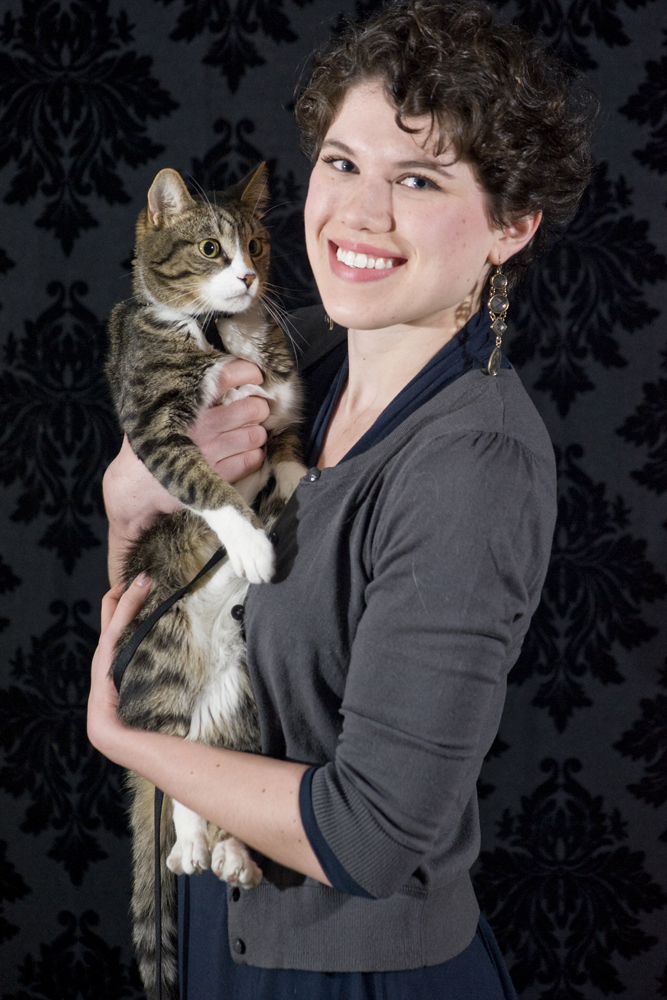 LISA
While I live for many things, my cat Willis definitely lies on the top of that list (both literally and figuratively). Between stealing my pillow in the middle of the night, meowing in conversational tones, chasing invisible mice, jumping into the tub when I'm taking a shower, harassing my roommate's cat, and defying all laws of gravity – Willis still makes time for plenty of cuddling. Sometimes you can get SO frustrated with all of the crazy things going on around you – but something about having an 8 pound ball of fur waiting for you to scoop his poop at the end of a long day just makes things better.
LISA EVE
I live because life is a gift. I didn't always know this; my husband conveyed that message and it was an epiphany, realized too late to share with my sister. She struggled with depression and substance abuse. In October 2001 the anguish became unbearable; she took her life. I was aware of her battles, mine weren't so different. Only after her death did I understand of the depth her struggles through her journals. The unnerving part of her private thoughts is that they were mine. 
Fortunately, dealing with my issues through a support system of friends and professionals separated her fate from mine.
So I live. I live everyday knowing that my sister is missing the gift of life. I live every day for the joy of raising my daughters. I live every day because life is a gift.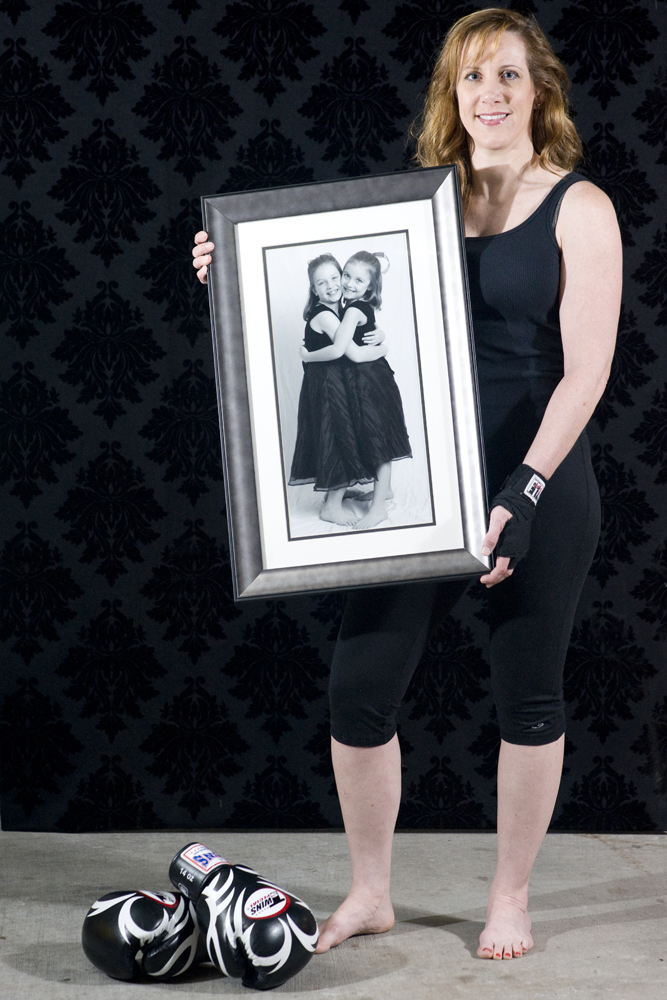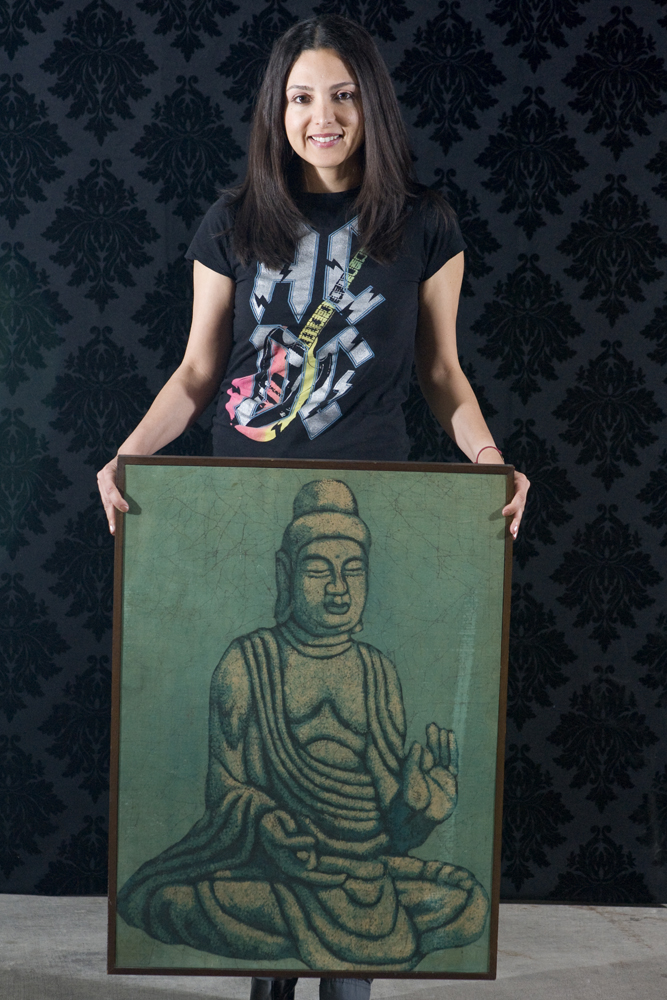 SANAM TOOSSI
I have a picture of Buddha in my bedroom. It is usually the first I see in the morning and the last thing I see before I go to bed. It is a good reminder of living in the moment, which is beneficial in aspects of my life.
AMY DAVIS
Everything happens for a reason. As you are dealing with something terrible you may not understand why it is happening to you. You may not even want to continue living. My fiancé and I have both experienced the loss of our same sex parent and through that we have developed a deep appreciation for life and for love. We have both turned our pain into something positive with my fiancé as a successful high school head lacrosse coach and with my volunteer work as a listener on the CrisisLink hotline. We have brought together our families including his American Bulldog, Tebow and my Cairn Terrier/Pug mix, Remy. Our family and our ability to have a positive influence on others is what we live for.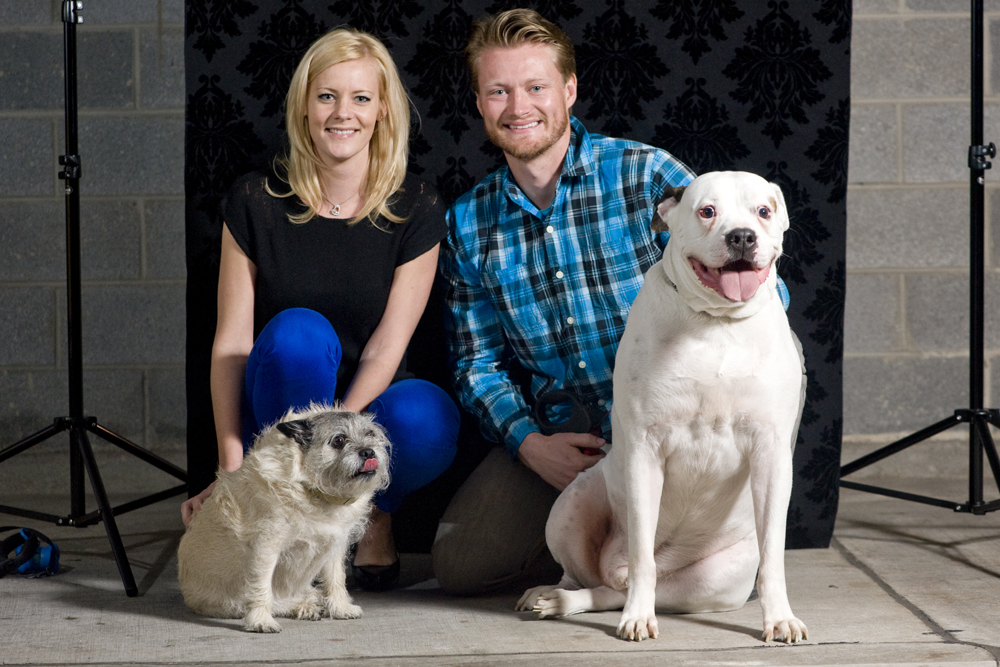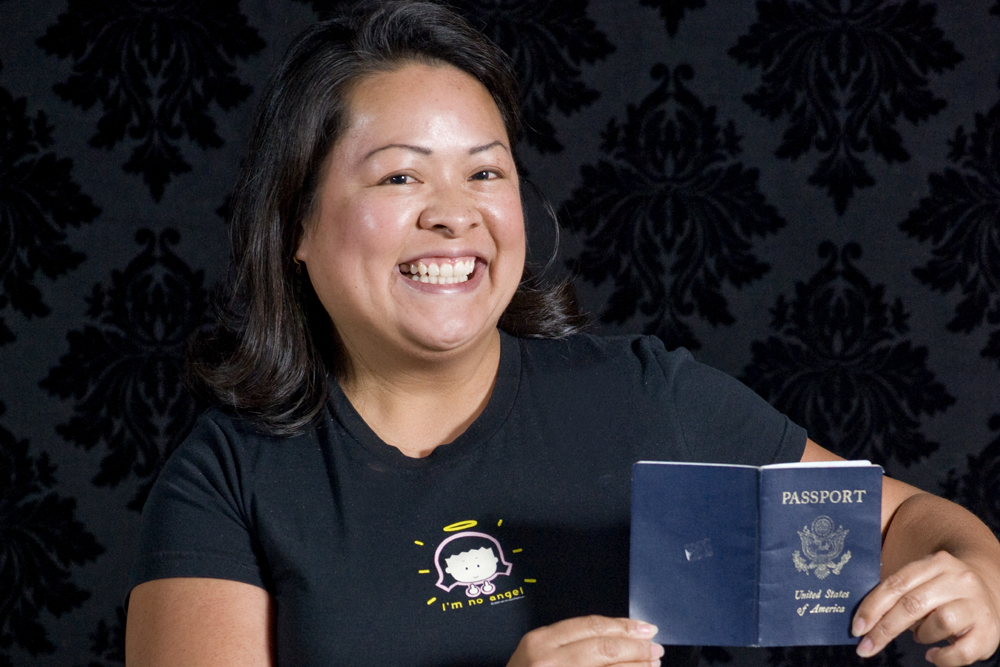 CARMEL
I live for the opportunity to travel, to visit new places, to meet new people, to have new experiences, to see the world from different perspectives. Danish author Hans Christian Andersen said it best: "To walk, to breathe, to fly, to float; To roam the roads of lands remote; To gain all while you give; To travel is to live."
MARION RAWSON
I live for my family – all generations, pets, and unofficial family members too. This picture captures a representation as we are in April 2012.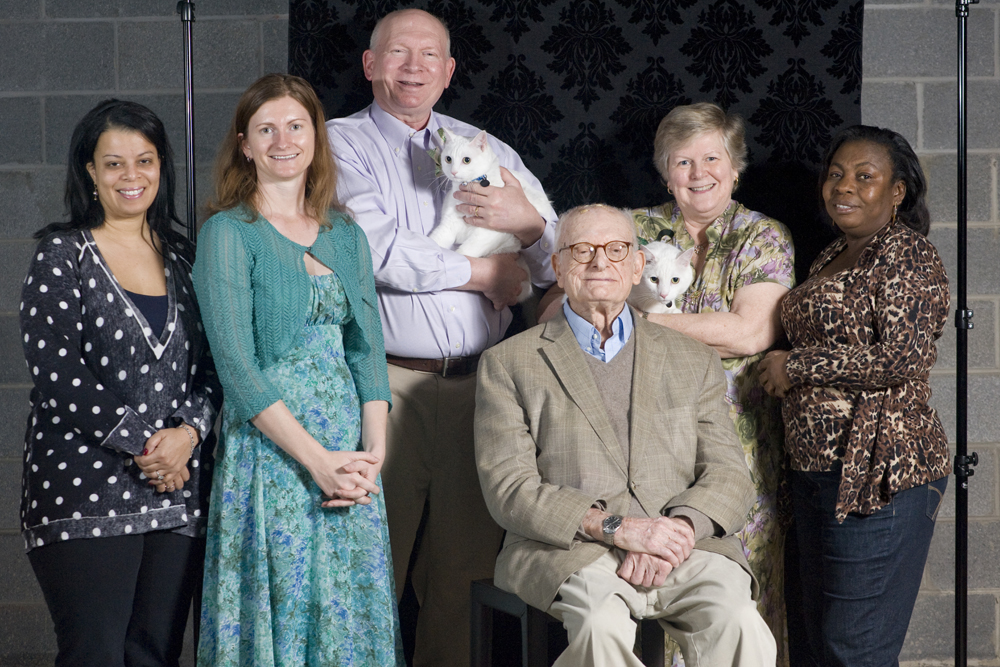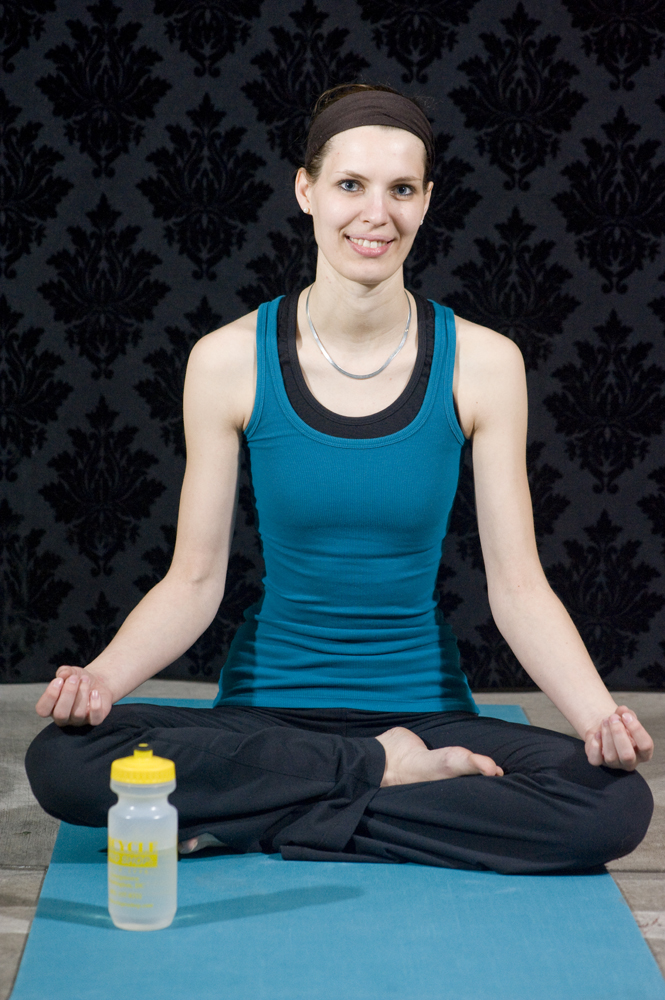 PIA
Yoga means a lifestyle to me. It makes me happy. During yoga I forget work and tough situations because I focus only on my own body. I enjoy myself much more after it since it gives me energy back.
TIWANNA HATCHER
I pledged Delta Sigma Theta Sorority, Incorporated at the Epsilon Epsilon Chapter, at Michigan State University. Much more than a sorority, this is a network of women, better yet, sisters committed to public service and community development. In the past two years as a member I have received support beyond measure, words of encouragement, and steadfast prayers of comfort. I love all of my sorors and they are a significant part of what I live for!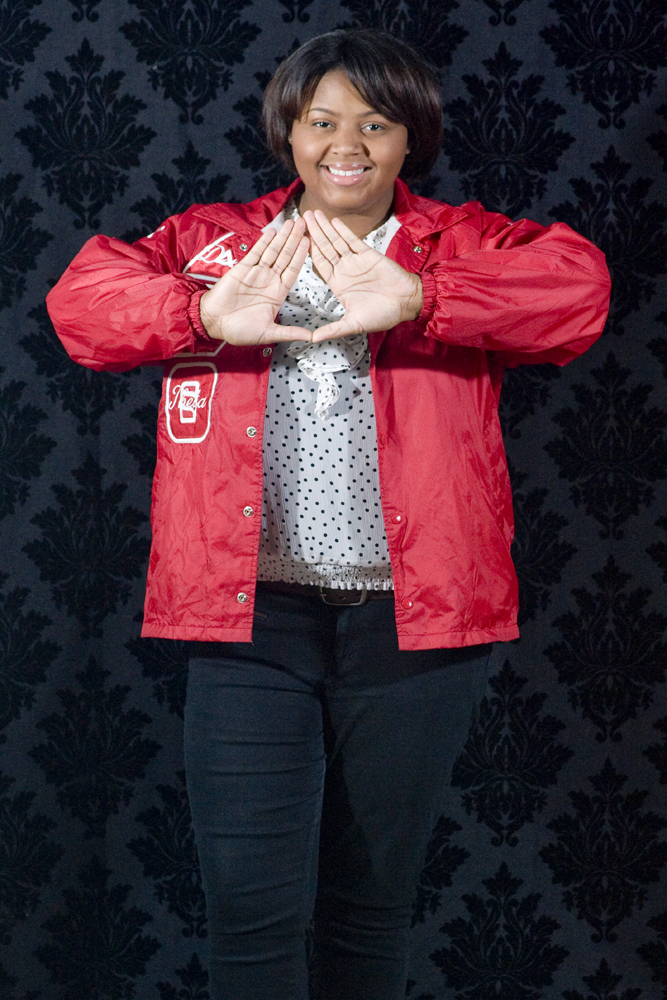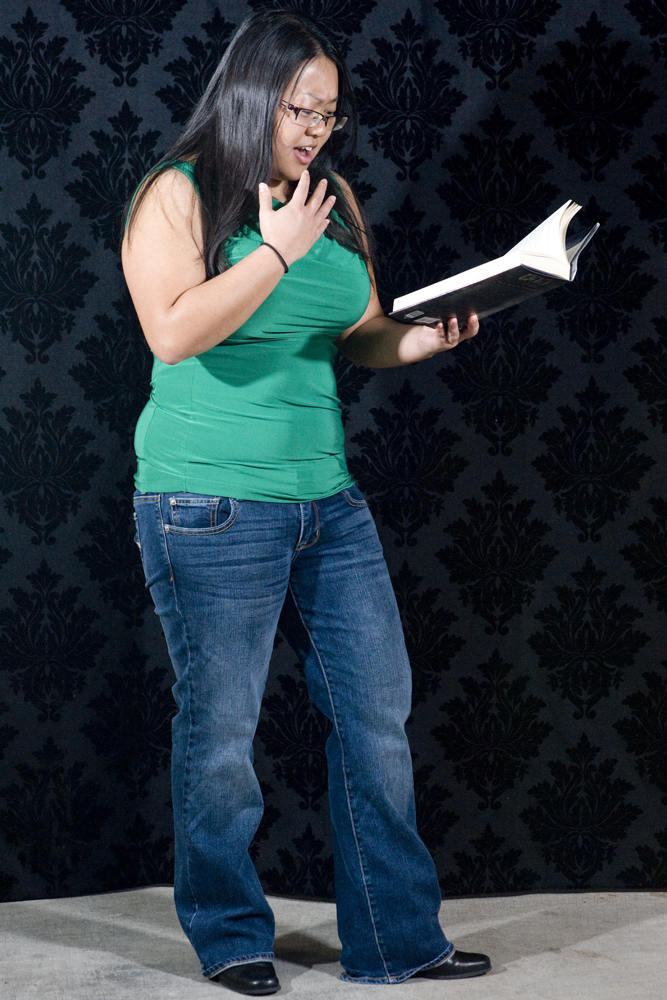 WING
I live for discovering the epic stories filled with alternative worlds, cultures, and heartfelt characters hidden away behind the pages of every book. Books are important to me because they provide me with an escape into those unique worlds where I fall in love with the brilliant storytelling and lovable, fallible characters. In addition, books are not only entertaining, but they are also enlightening. Sometimes, they help me gain a better understanding of myself and inspire me to become a better person. I love and live for reading books for its narrative and instructive values, which is why there is rarely a time when I do not have a book nearby.
JULIA STEPHENS and ERIC MCOLLUM
We live for the world, love, and the happiness we create – for our friends and our family – two and four-legged – and for our art and creativity, and for each other. Cheers!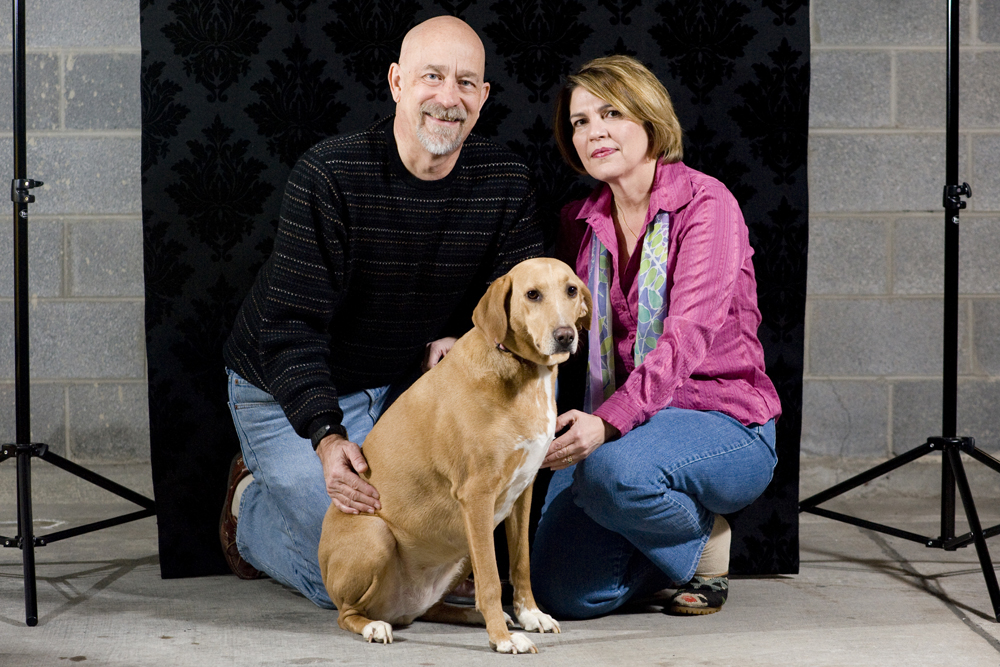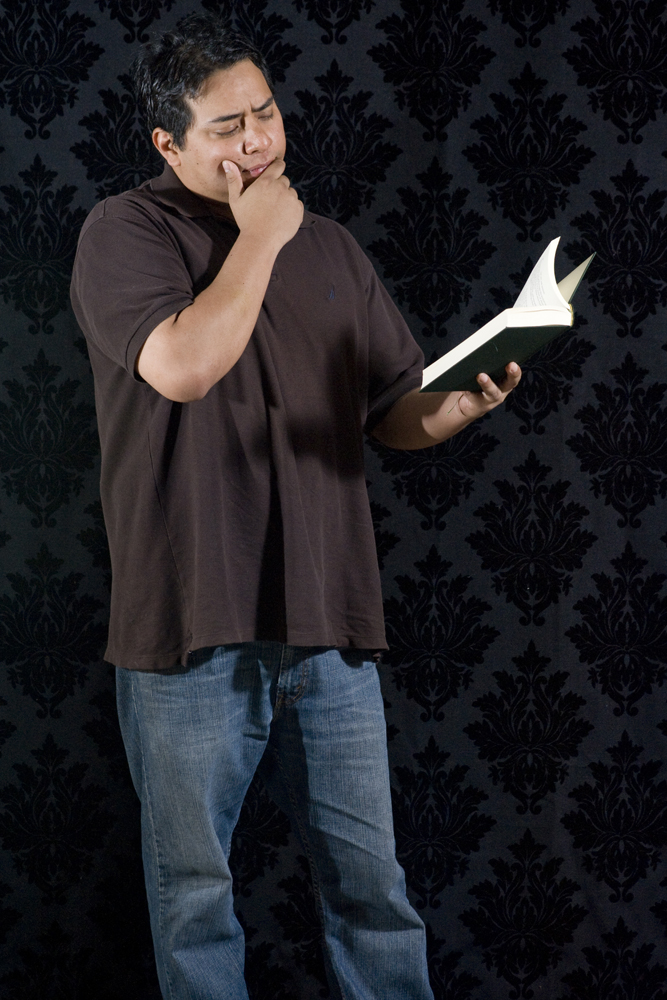 NICK SOTO
I live for the stories that each of us has to tell, each one unique yet connected by the same basic truth: that no matter our station – young, old, rich, poor, happy, or sad – we are all bound together by the scope and tragic eloquence of the human experience.
KRISTA BOYD
I chose three things that represent what I live for. First was the most important to me – my father. He could not attend the photo shoot as he took his own life in April 2009, so I chose the last photo taken of us together. There isn't a day that passes when I don't think of him and of ways to make him proud. The next item, a dumbbell, represents my passion for a healthy life as I use exercise as a grief and stress reliever. The final item I chose is granola. It is my deserted island/death row food that I cannot get enough of! It is a small pleasure that truly brings me joy. Simple pleasures make life worth living!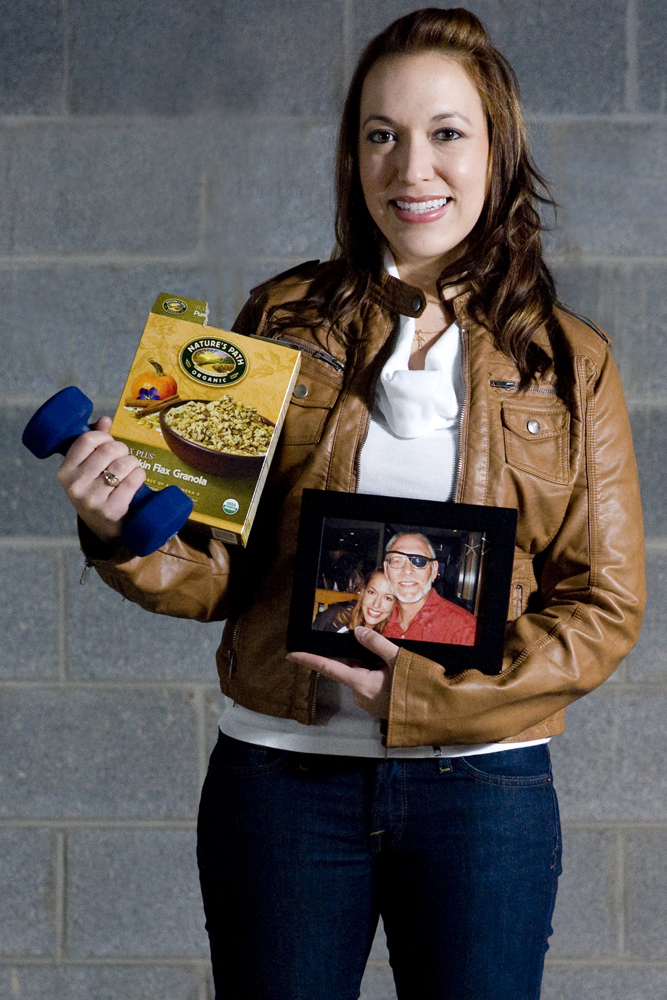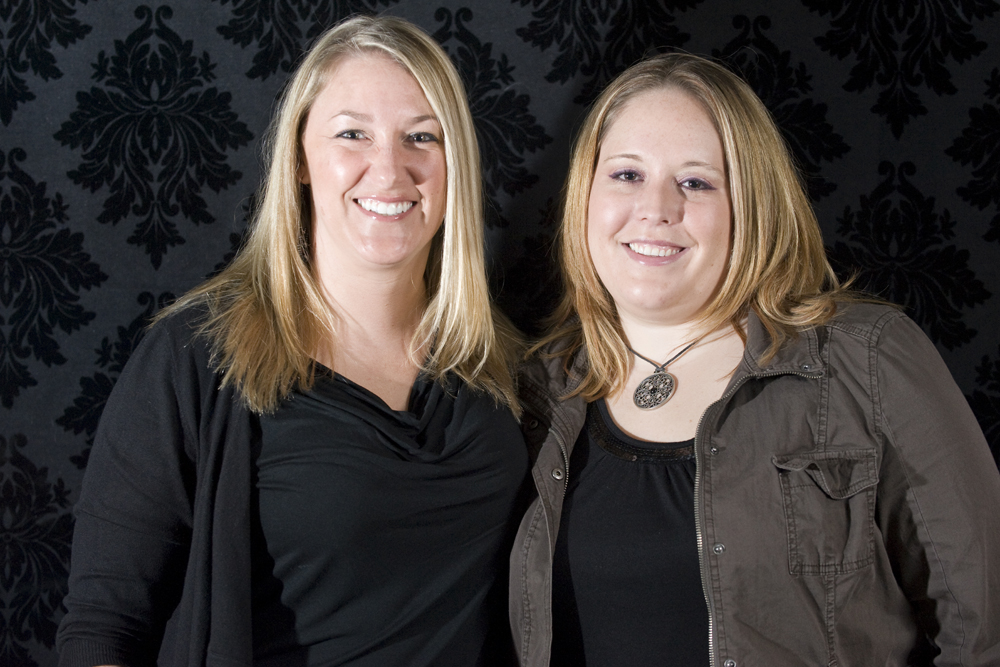 MISSY WAGLER
My friends and family are my life. For the "What I Live For Project", I chose to take my photo with my best friend, Susie Dreier. My loved ones are my support system. They are there for me when I need them, to cheer me up and to cheer me on. I always have fun and forget about stress when they are around. I cherish the memories we've made and look forward to many more good times ahead. They help me to be a better me, and most of all, we have Love, the greatest of all things. If it weren't for my friends and family, my life would not be complete.
WALTER GRIO
The photo I'm carrying is from my first ever fashion photoshoot. I was in Sweden for my regular job in 2006, when a makeup artist asked me to help her with her portfolio. I really had no idea what I was doing, but we ended up photographing 3 models that entire day. After sharing those photos, several friends asked me to take their photos and to name my price. I thought about it and a few hours later, this statement was born: "All the money from every photoshoot that I do will go to a nonprofit organization."
I called it, "Shoot for Change".
The photo I'm carrying represents several things I live for: photography, fashion, adventure, inspiration, and philanthropy. I believe each one of us carries a possibility to make an impact that could change the way people see things. Each one of us carries a possibility to inspire creativity and hope. Each one of us carries a possibility to make a difference. And that possibility lives in us every single day.