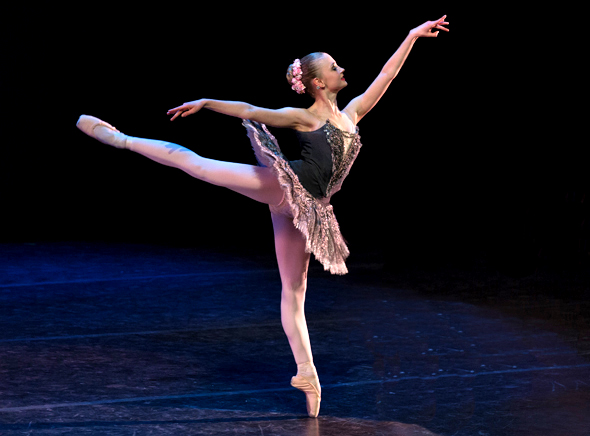 BE THE POSSIBILITY.  SHOOT FOR CHANGE.
by Walter Grio
As many of you know, "Shoot for Change" is a way to raise money for nonprofit organizations through photography. Before I moved to Washington, DC in December 2009, Shoot for Change helped raise $8,000 over 3 years. But after moving to Washington, DC and having my first event at the Peacock Cafe — between June 2010 and December 2011 — Shoot for Change helped raise over $100,000.
My skills or talent obviously didn't change significantly to reflect that increase in donations over that time period. But what changed was that I moved to Washington, DC. It just shows you the kind of town we live in and the type of generous people who live here.
After reaching the $100,000 milestone, I wanted to try something a little different for 2012. Some of you might be able to relate to this, but sometimes, when you're making a donation to a nonprofit, you don't quite feel the impact of your donation. And it's not that you don't know where the money is going or how it's being used, but sometimes, you don't feel that connection. And when you're looking at $100,000 worth of donations, that connection becomes more and more significant. What exactly are we changing? What kind of impact are we making? Are we making a difference? It's those type of questions that led to the idea about raising money for a scholarship.
At the time, I had heard so many great things about American Ballet Theatre in New York. And after looking at their website, I emailed them. This was right after New Year's Day and my email was sent to a generic address that was listed on the website. It wasn't going to a specific person so I didn't think I would hear back from them immediately. And considering that this was one of the premier ballet companies in the world, I thought for sure my email was a shot in the dark.
Surprisingly, they called me back and left a voicemail the following day. The message was so nice and they sounded so excited that I had to double check my initial email to them. I wanted to make sure I didn't misrepresent myself or accidentally type the wrong dollar amount.
So not only did they call me back the following day, but within two days, we set the parameters and the timeline and officially created the Shoot for Change Scholarship at the Jacqueline Kennedy Onassis School at American Ballet Theatre. The scholarship would be awarded based on merit and financial need. For those of you who have worked with large organizations, you can definitely appreciate how quickly and efficiently this was created. This instantly showed me the kind of organization that they are and the type of people who were working there.
In 2012, many of you participated in Fashiontographer events that supported the scholarship. Whether it was a photoshoot event at L2 Lounge or JIMMY CHOO, an art show at Peacock Cafe, a family portrait in Virginia, or even a wedding party in Georgetown, all of that money funded the scholarship.
Last September when I was in New York for fashion week, I had a chance to stop by the American Ballet Theatre studio and meet the recipient of the scholarship. To this day, several months later, I still can't properly articulate to you how that moment was for me. To see her and to meet her and to know that all the photoshoots and events that we did — completely changed someone's life — was just amazing. I also had a chance to meet her Mom. And she was grateful, humbled, emotional, and she specifically said that there was no way that Alexandra could have gone to American Ballet Theatre without the scholarship.
Within four weeks of studying at the school, Alexandra was promoted from Level 7 to Studio Company. And six months later, Alexandra was one of only four students who received an invitation to become an apprentice at American Ballet Theatre. Starting January 2014, Alexandra will be a professional ballet dancer at not just the best ballet company in the country — but one of the best in the world.
I share this with you because there are many of you who supported the scholarship. In fact, there were over one hundred people who helped fund the scholarship.
I hope that you understand what happened. I hope you appreciate what you've done. And I hope that you take pride in the fact that you made an indelible impact in not just Alexandra's life — but you also made an impact in her Mom's life, her Dad's, her younger sisters who all look up to her — and to everyone who will watch her perform throughout her career. For those of you who have seen a performance by the American Ballet Theatre, you know exactly the kind of impact that I'm talking about — and the lasting impression that stays with you.
When I created Shoot for Change in 2006, I used the tagline, "Be the Possibility". And in 2012, in my opinion, we did just that. Although we didn't raise $100,000, the impact we made was truly priceless.
* * *
Photo of Alexandra Pullen by Rosalie O'Connor, courtesy of American Ballet Theatre.

* * *

RELATED STORIES
+ Center Stage: Alexandra Pullen
+ Alexandra Pullen's New York Fashion Week Experience
+ American Ballet Theatre