NovaSalud, Inc. and Shoot for Change presented a unique photo exhibit that highlighted the work and the inspiration of 17 individuals who work tirelessly for the people in the AIDS community.  Many Lives, One Vision was exhibited on November 29th, 2012 at L2 Lounge in Washington, DC.  
The photographs by Walter Grio were shot in black and white -- with the exception of a red item or clothing -- a nod to the red AIDS awareness ribbon.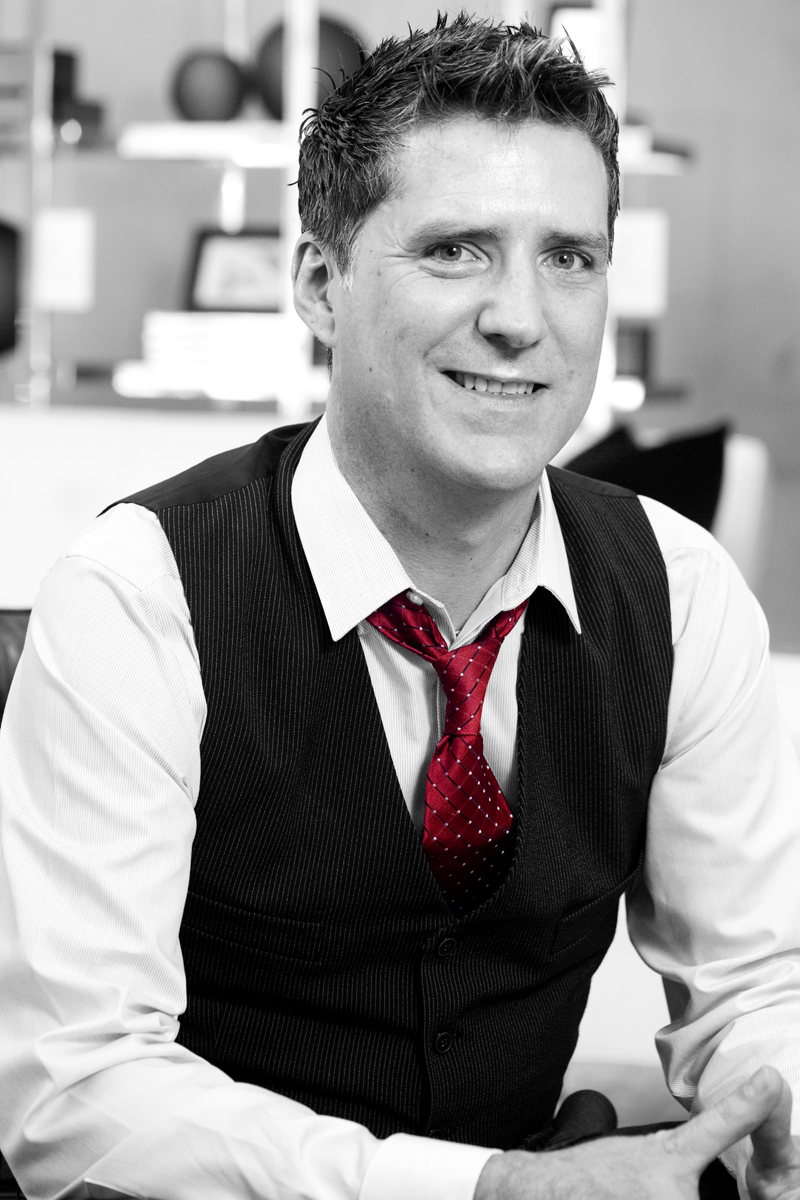 JUSTIN GOFORTH
---
JUSTIN GOFORTH
Director of Community Relations
Whitman-Walker Health
---
I know the exact night I was infected. Being young, recently "out" as a gay man, and being from a socially conservative small-town Midwest family, my sexual life was pretty boring and conservative in comparison to my peers at the time. But then there was that night. I made a clear decision on that night to try something new and reach outside of my normally socially awkward box in hopes of having some fun for once instead of living in fear. After a few too many drinks and some very clouded judgment, I hooked up with a handsome man who had been chasing me for a while. It felt great to let go and be spontaneous. It felt amazing to feel the intimacy we experienced. I would end up walking home at a very early hour in the morning, knowing deep in my soul that my life had changed forever in the last couple of hours.
After becoming quite sick just a few days later, I ended up at NIH with some very excited scientists and doctors literally fighting over how much blood they could safely take from me at once. They rarely had access to anyone so recently infected in those days; I was like gold to them. A nurse in the day treatment clinic said to me as tears fell from my eyes, "Cheer up! You probably have at least 7-8 years before you die." I think she meant well. The first thing I did was to withdraw my application to graduate nursing school, and then consolidate all my student loans into a 30 year loan, as I knew the joke was on them and I would never live to repay most of it. That was 1992.
Today it is 2012, and I realize as I write this I was right about one thing that night as I walked home. My life had definitely changed forever. What I did not know at the time is how incredibly rich and wonderful those changes would become. HIV eventually gave me hope, love and spirituality I had not experienced; a drive to overcome the odds, and a direction, purpose and mission to follow. Organizations similar to NovaSalud would show me I had a life to live and would help me start anew. I strengthened my family relationships and brought everyone closer together. I forged relationships I never imagined would happen in my life. I found a young gay teenager newly diagnosed with HIV who would need my mentorship as his "gay dad", finding that role as a parent I thought I had lost forever. I fell in love with the most amazing man who would become my soul mate and life partner. I molded a career around reaching out and helping my brothers and sisters in this community with the hand up they so desperately needed. I found an incredibly powerful and loving extended family at Whitman-Walker. My personal mission came into perfect alignment with my professional mission. Who gets to do that?? I do. And I wish it on everyone.
HIV has become an incredible gift in my life because somewhere along the way I chose for that to be the case. I speak about that whenever anyone will listen and many times people are uncomfortable with that message. We should all talk about things that make us uncomfortable more often. That is how we will end this thing eventually and I look forward to seeing that day.
ZILPHIA TURNER
---
ZILPHIA TURNER
Community Health Worker
Washington, DC
---
My name is Zee. I have been HIV positive for 25 years now and I had a daughter born with AIDS.  I had to learn how to deal with this virus so my child and I could have a happy life. I caught the virus from an IV drug user who did not tell me that he had the virus.  I found out about it when my daughter was born. I was 30 years old when I found out and I am now 54.  My child, who was born with AIDS is now 25.  I'm happy to share that we are both doing well.
When I was first told, it was a shock to me because I have two other kids and they do not have the virus.  They have a different father.  I was told that I had 10 years to live and I had to figure out what I was going to do with my kids.  Thank God for new medicine that has come out now.  I am currently working part-time as a community health worker linking women in Washington, DC in to or back in to care. I have been in this field for 15 years now and I started out working as an outreach worker. I enjoy the work that I am doing because at one point, someone had to help me and my child when I was first told that we had the virus.   I enjoy helping people just like someone had helped us understand what happened to our immune system and guided us in the right direction. My daughter is now attending college, doing well, and she does not have AIDS anymore.  Both of my sons are all grown up and one is married with a child.
Education is the key to living a healthy and enjoyable life. I have seen all 3 of my kids grow up and one grandson and I thank God every day. Things happen for a reason so you have to accept what happens to you and go on with life. God is in control and he will not give you more than you can handle.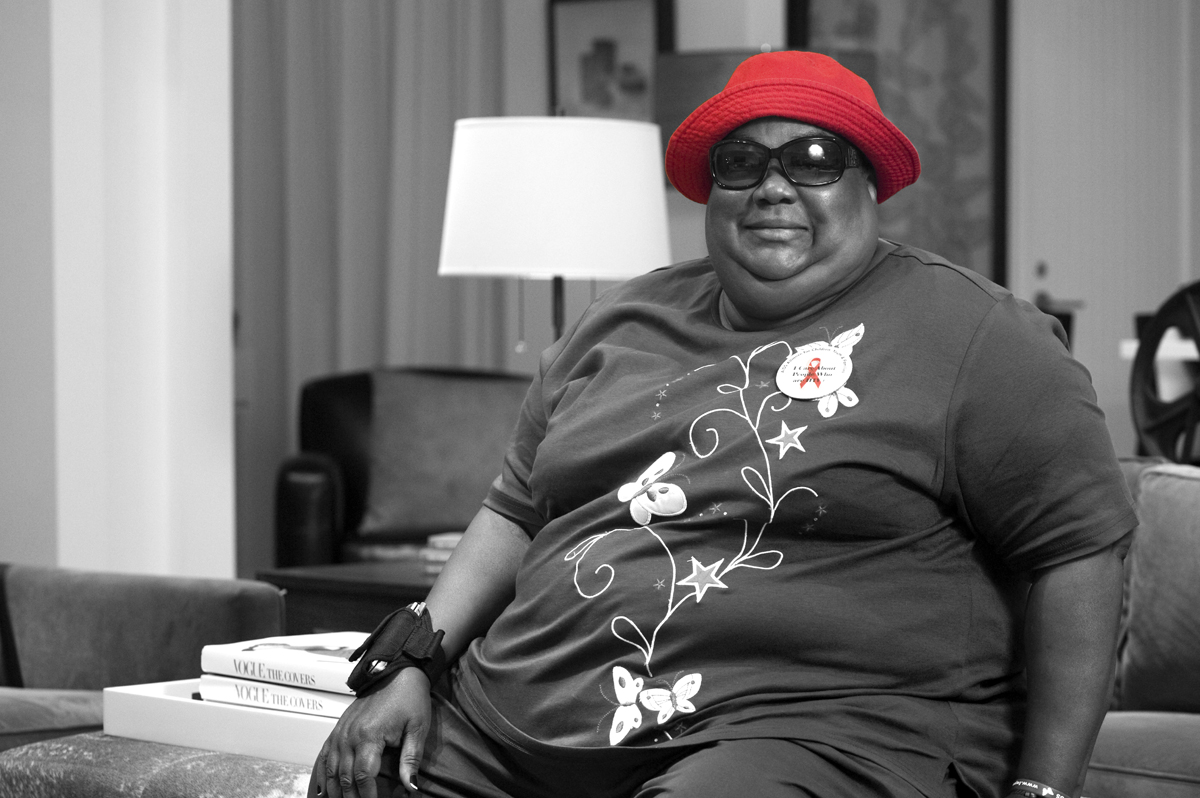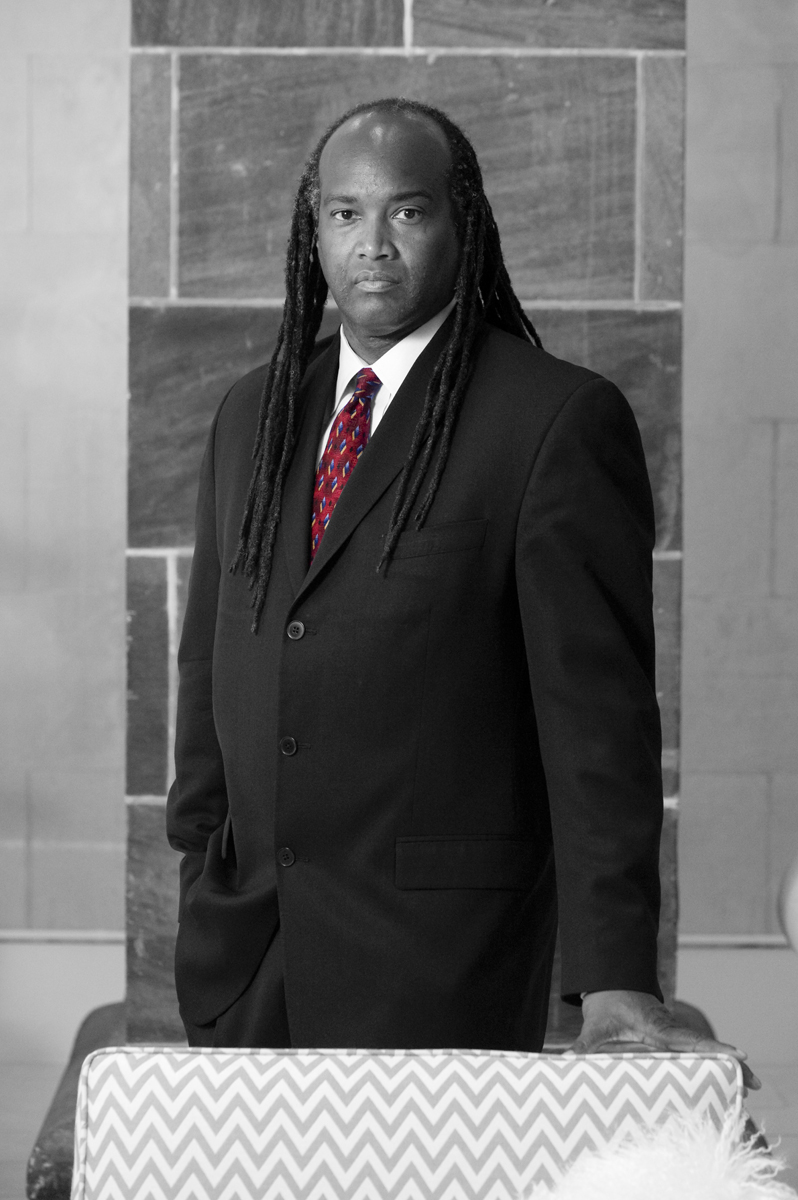 DR. WILLIAM BARNS
---
DR. WILLIAM BARNS
Executive Director, HIV Support Services
Children's National Medical Center
---
As a clinical psychology intern, you experience numerous rotations, patients encounters and a variety of clinical presentations. As an intern at Children's National Medical Center many of the patients and families you will work with are in the throes of family stress unlike anything they have ever experienced before as they deal with a child in their family who is battling a life threatening illness, some of whom will not recover. The family looks for support through such a difficult time---they look for those who will have their best interest at heart---those who will recognize the pain, the struggle, and the challenge that the family is enduring, even as it manifests as anger towards one another. As their mental health provider, your responsibilities are clear, important and paramount to the family.
As an intern moving through these various clinical rotations, I became aware that support and advocacy vary across illnesses and resources vary. The first HIV positive child and family I worked with dealt with an extraordinarily strong mother who dedicated her life to advocating for her children and those in similar circumstances to ensure access to services. She was amazingly inspiring. What she spurned as a desire to provide psychological services to HIV positive children, teens and their families, transformed into a passion to make sure that medical and support services would be available to all positive kids, adolescents and their families. When families are at their most vulnerable they should not be expected to fight for service.
......someone has to fight for those who can't fight for themselves, especially children.
ELAINE MARTIN
---
ELAINE MARTIN
Director, HIV Prevention Services
Virginia Department of Health
---
I am an Olympics junkie so it was with great anticipation that I tuned in to the London games. The Olympics offer a great opportunity not only to see the athletes who grace the magazine covers and garner the spotlight, but also to see those obscure athletes, with little money, who have perfected their skills in less popular sports that don't make the prime time coverage. I love it when a competitor from a country you couldn't locate on a map snatches the victory away from the heavy favorite, or when the bronze medal winner is more delighted and amazed to be standing on the podium than the gold medalist. I have always had a soft spot for the underdogs.
I guess it is no surprise that I have found my life's work in HIV. I stumbled upon public health and HIV prevention in 1987 when I took a part-time job answering the AIDS Hotline to help pay for graduate school. At that time there was more fear than hope and more questions than answers. I clearly remember when Ryan White was not allowed to attend school and the Ray brothers' house was burned to the ground. The public was scared and angry. Funding was scarce. Treatment was a single drug taken in toxic doses. Fighting HIV was the ultimate underdog challenge. I was where I was supposed to be.
Amazing advancements have occurred since those early days and I am appreciative that I have been on the journey to see it all unfold. People ask me if my work is frustrating or depressing. Sometimes it is, but more often it is intellectually challenging, exciting and rewarding.
While I often think of those who touched my life and are gone, I celebrate those people with HIV who are still here, living fully and still fighting . They have made me a better person. They have given me the perspective to fully appreciate my life. They serve as constant motivation and get me through the tough days.
HIV prevention will always be an underdog. There will never be enough funding. There will always be politics. There will always be more that needs to be done. My mother will tell you that I am an extremely stubborn person. I am right where I am supposed to be.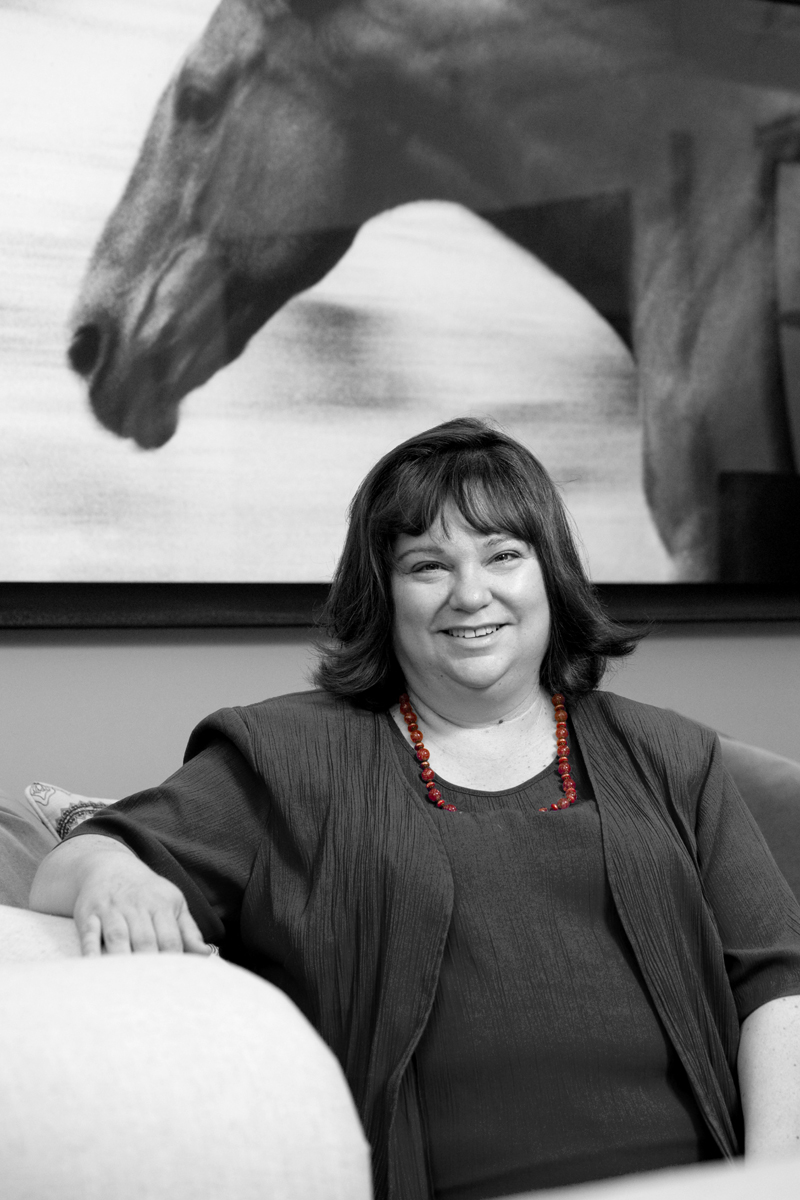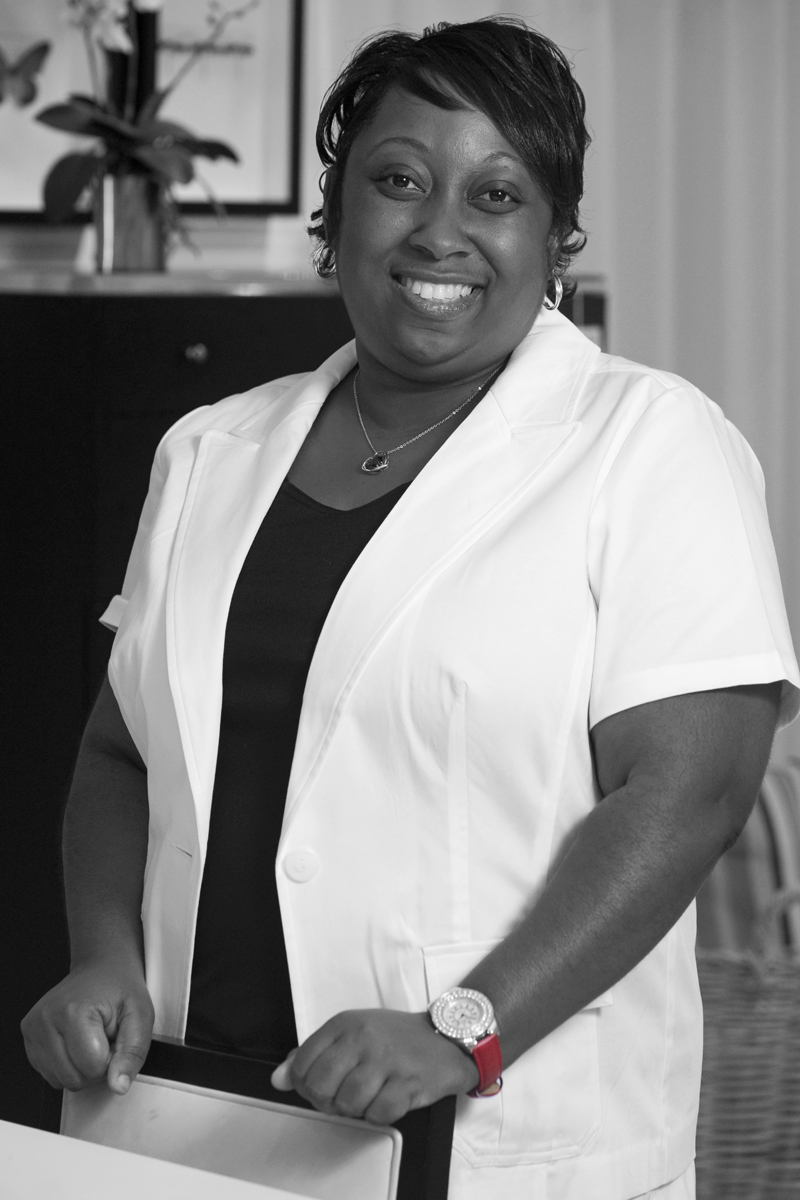 NECHELLE TERRELL
---
NECHELLE TERRELL
HIV/AIDS Prevention Coordinator
Alexandria Health Department
---
When I grow up I wanna....  pass out condoms for a living?  No, can't say that I ever dressed up in my mother's high heels, clothes and make-up pretending to give condoms to my sister and little brother. When playing "school" as a child, I was always the teacher teaching my brother and godbrother their ABCs, not HIV. But low and behold, here I am, determined to educate any and everybody who will lend me their ear, that HIV is a preventable disease. That with education and behavior changes we can make HIV a thing of the past. That by getting around the stigma that's associated with HIV infection, we are truly "Greater than AIDS©." By highlighting HIV awareness in our communities, in our homes, and in our daily conversations, we can reduce stigma and fear. By reducing stigma and fear, we can increase HIV testing and the number of people who know their HIV status which could in turn help reduce the spread of HIV infection. Knowing your status gives you the power: Power to stay negative, power to obtain early treatment, power to control your own destiny. From the pulpit of the churches to the halls of the schools, and everywhere in between, we need to start talking. Start educating. Start a conversation on HIV so we can all some day say, "HIV ends with me."
BRENT MINOR
---
BRENT MINOR
Advocate
Washington, DC
---
I completed my first triathlon in 1988, one year after being diagnosed HIV+. I finished toward the back of the pack that afternoon as I would in the numerous other races I competed in over the next 25 years. Living everyday with HIV is a lot like running a race. It is exhausting and painful at times, but there is great joy and pride in knowing you made it through and done your best. While my triathlon days may be over, my race continues and I won't stop pushing until I reach that finish line.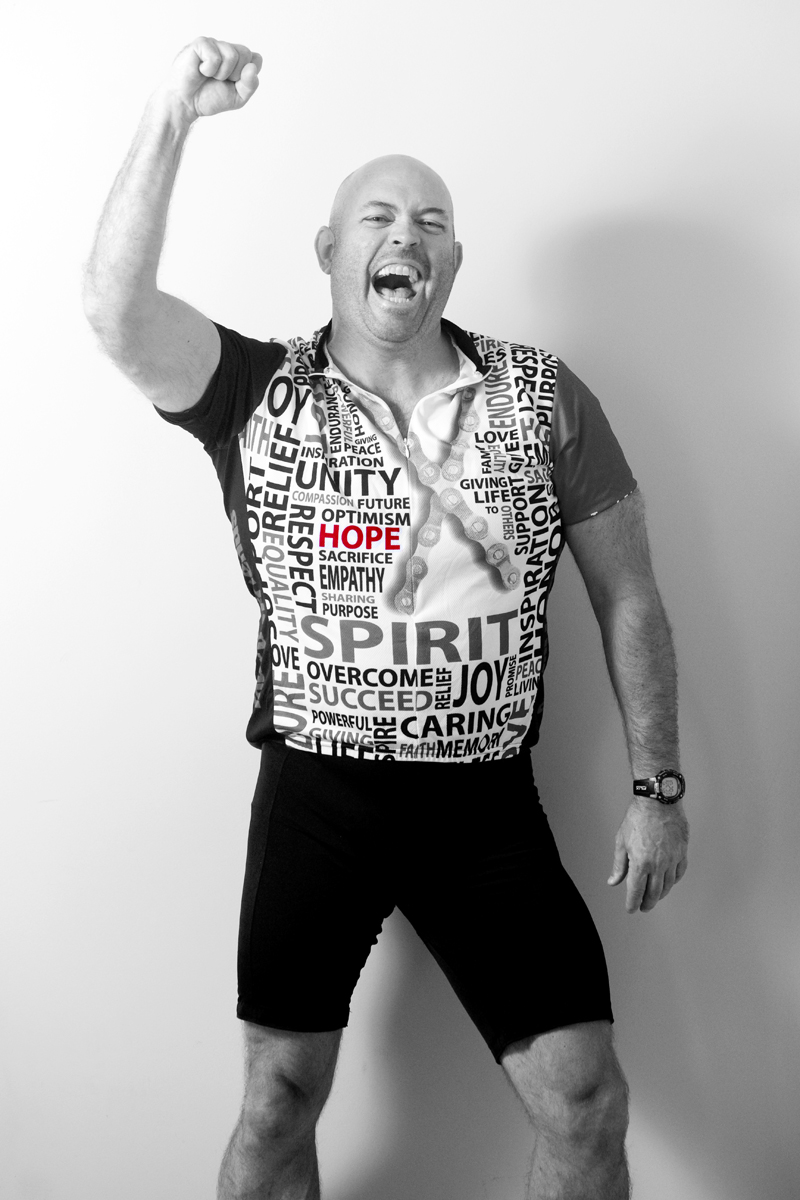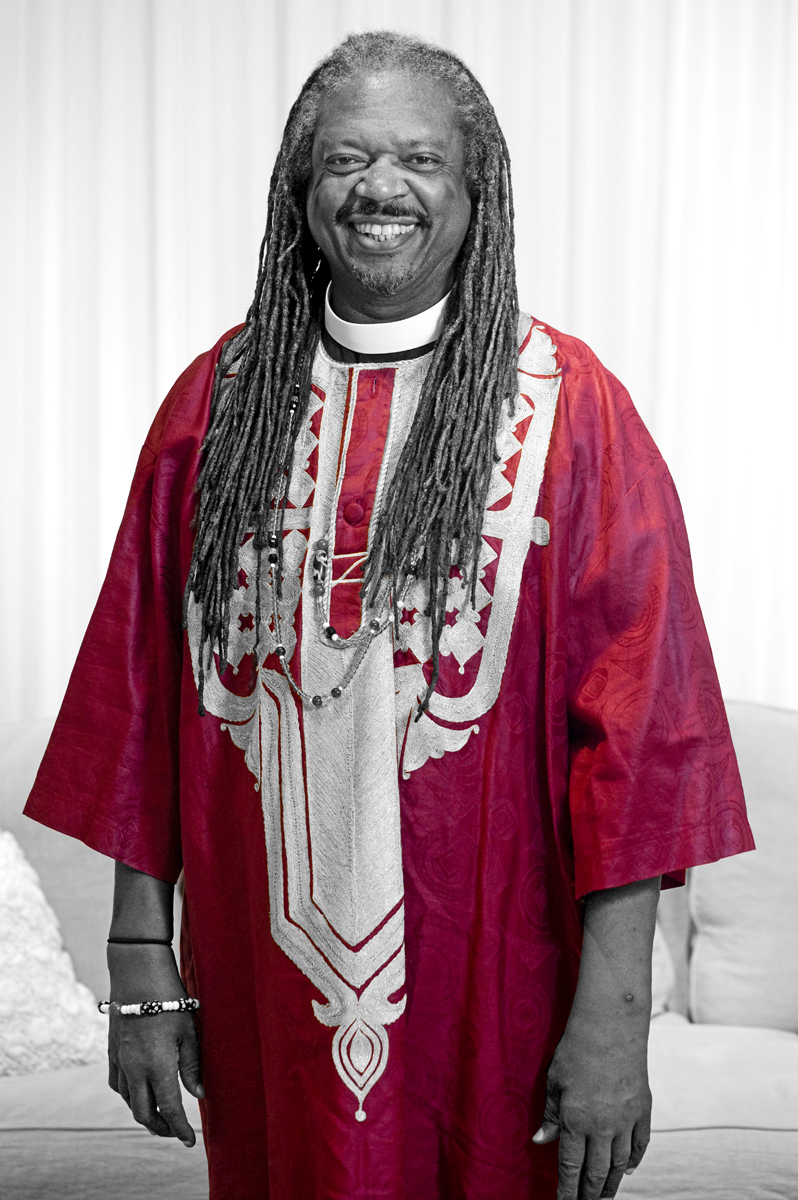 BISHOP RAINEY CHEEKS
---
BISHOP RAINEY CHEEKS
Senior Pastor
Inner Light Ministries
---
In 1985, I founded Us Helping Us People into Living.  I thought I would do this for a moment and then move on. Every year I would say this is my last year doing this work. In 1993, I opened Inner Light Ministries and Ron Simmons took over Us Helping Us, and now my work with HIV is over. It's 2012 and I am still doing HIV work at church and every year I say, "This is it, no, really I mean it this time."
God truly has a sense of humor.
CATALINA SOL
---
CATALINA SOL
Chief Development Officer
La Clinica del Pueblo
---
Catalina Sol is the Chief Programs Officer at La Clinica del Pueblo, and led La Clinica's HIV/AIDS Department from 1998 through 2009. La Clinica del Pueblo is a non-for-profit, community clinic serving uninsured and low-income persons in the metropolitan area, targeting immigrant Latinos for quality health care. La Clinica's HIV/AIDS services include direct services for persons living with HIV, including primary medical care, case management, mental health services, linguistic services, and support groups. In addition, La Clinica provides a range of peer-based prevention services, including HIV counseling and testing, and comprehensive HIV prevention interventions for at-risk Latino groups. A hallmark of La Clinica's work in HIV is its commitment to developing programs by and for the communities most affected and vulnerable to the HIV epidemic.
Ms. Sol has worked for the past twenty years in health care settings serving immigrant, uninsured Latinos in the Washington Metropolitan. She holds a Masters Degree in Public Health from John Hopkins University, and is from El Salvador.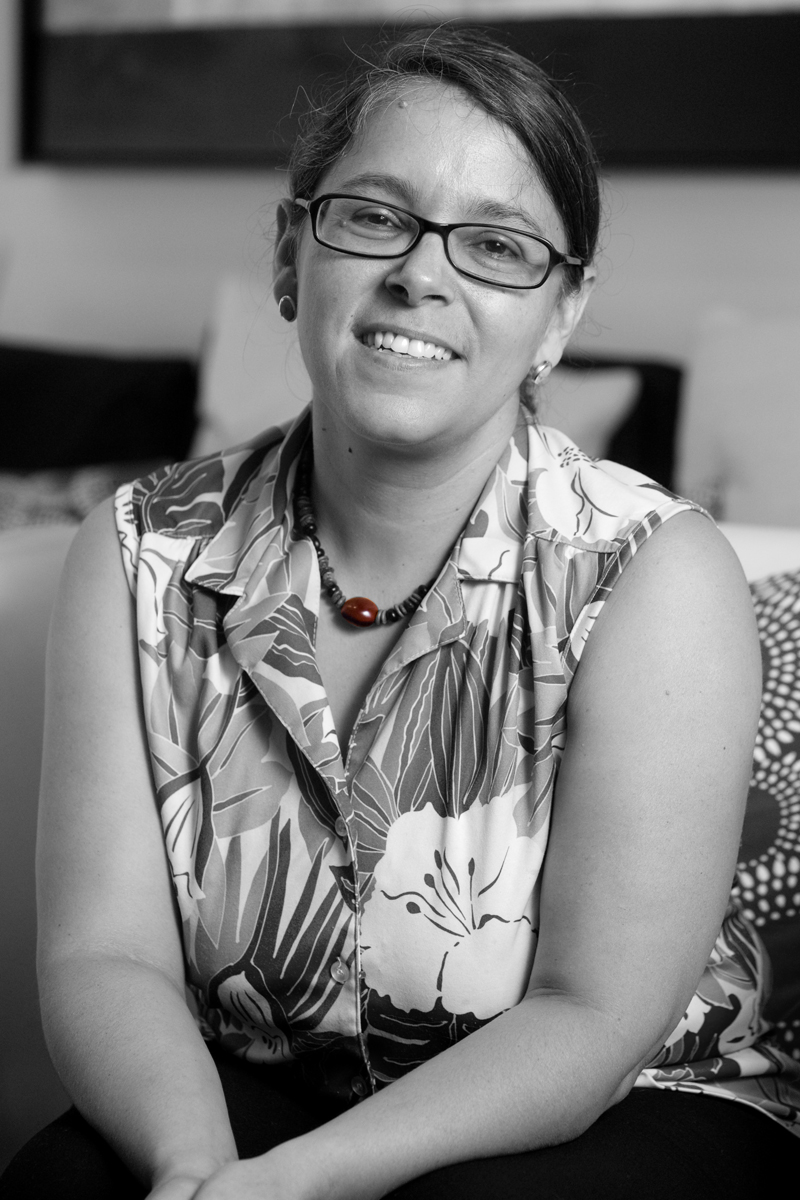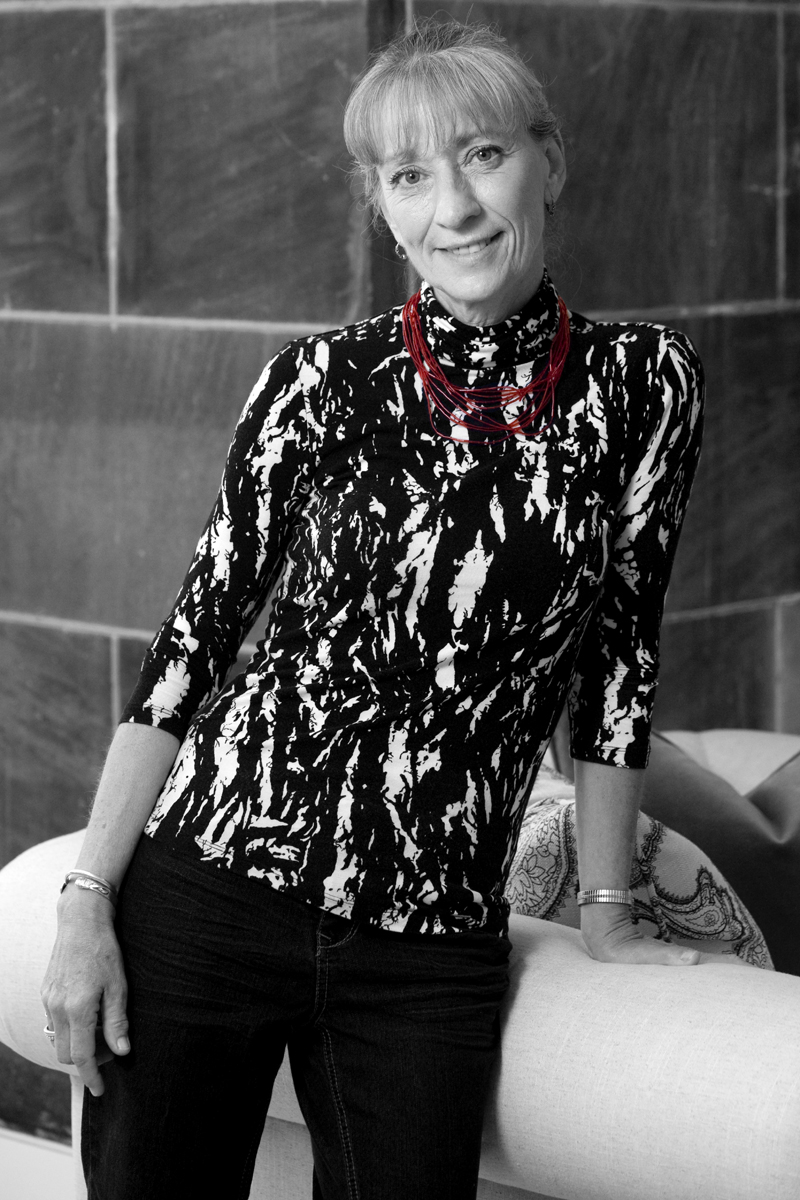 DEBBY DIMON
---
DEBBY DIMON
PHN Supervisor
Alexandria Health Department
---
The honor and blessing of practicing public health nursing in the area HIV for 22 years is much greater than I can express in writing. Throughout these many years I have gotten to know so many incredible people living with HIV and others advocating on their behalf. I have sadly said goodbye to my cousin, so many dear friends and the many others I have known as a nurse. I can say that each of these individuals lived very full but much too short lives. I have come to know the strength and courage it takes to overcome the mix of emotions that occurs with one's first diagnosis of HIV. I have shared in their intimate struggles and their discovery of their own purpose in this world. I have witnessed their strength, courage and will to live. I can only say thank you to each person who has shared their journey with me who lived and is living with HIV.
DR. GLORIA ADDO-AYENSU
---
DR. GLORIA ADDO-AYENSU
Director of Health
Fairfax County
---
She is the Director of Health for Fairfax County, where she provides overall direction for public health programs. Following her passion for creating innovative, practical and sustainable community-based approaches to complex public health challenges, she spearheaded the creation of the Northern Virginia Clergy Council for the Prevention of HIV/AIDS in 2008. This collaborative, which comprises of Northern Virginia faith leaders and public health partners in county government, academia and the HIV care and prevention community, is working together to address HIV related stigma and other root cause issues fueling the epidemic in the African American community.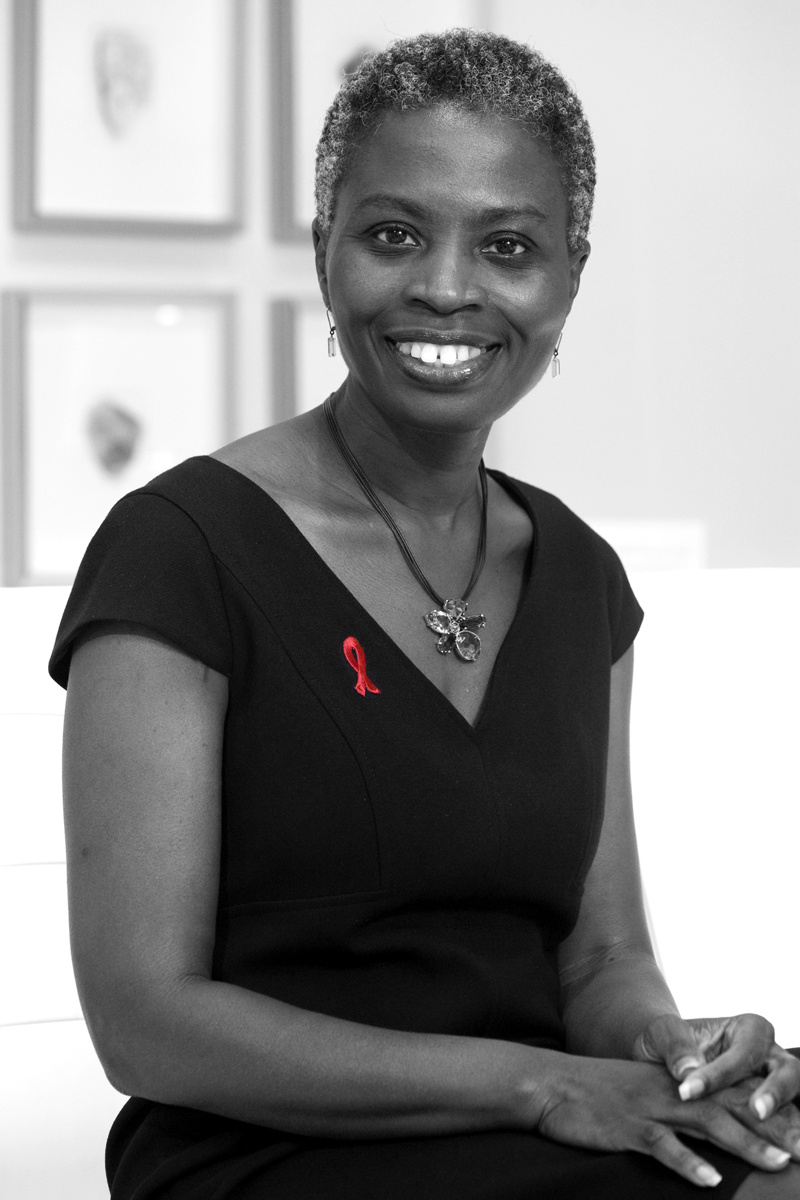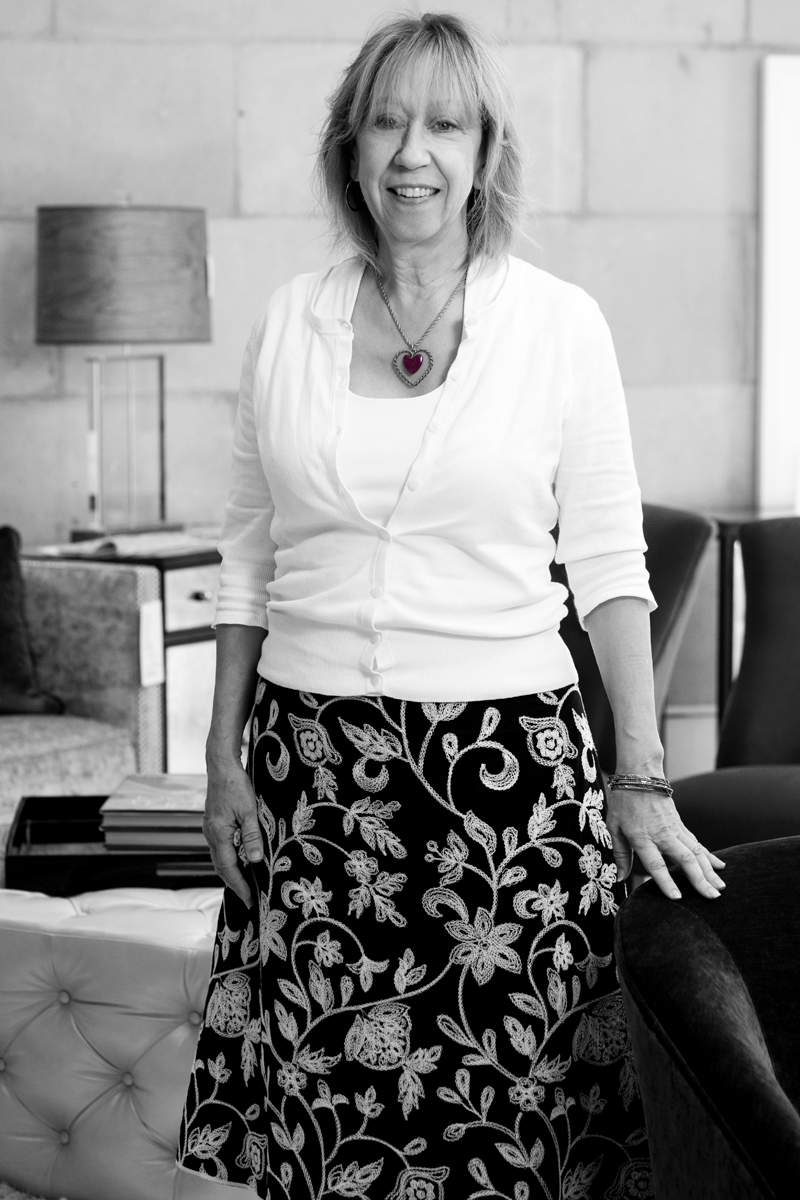 SUE ROWLAND
---
SUE ROWLAND
Founder
Sue Rowland Consulting
---
My name is Sue Rowland, and my story is not extraordinary -- but the people that I have met along the way are. In the early 90's, I worked for the Virginia Health Commissioner. That Commissioner (Dr. Bob Stroube) had added first AIDS, then HIV, to Virginia's list of reportable diseases before most other states. He wanted the State Board of Health to talk about AIDS, and asked me to set up a program for the Board. That is when I met the first extraordinary person that I knew to be living with HIV.  She put a face to the disease that Dr. Stroube had identified as a public health challenge that must be addressed.  She died a few years later.
Then in 1994, I began work for the Northern Virginia Regional Commission as its director of human services. Within the first week, I was sent to a national meeting on AIDS in Atlanta because one of my division's responsibilities was the administration of Ryan White and HOPWA funding. Though I didn't know it at the time, it was there that I first saw Brent Minor. He is an extraordinary man who in the years since as taught me a lot, and is a good friend to me today.
I represented Virginia on the Title I (now Part A) Metro DC Planning Council until I left my job at NVRC to start my own consulting business in 2002. My second client was the Virginia Organizations Responding to AIDS. Many, many extraordinary people have given me the reasons to continue my work with VORA, have supported me, and have shown me over and over again why this work must not stop.
To this day I keep in my office a personal note that I received from a fellow Planning Council member, Commander Hank Carde on September 1, 1995. He said to me then, "As I put down my own burdens, it is heartening to know that people like you are still carrying on the good fight ... Keep pushing – keep them honest! Your work is terribly important."
I can only say that what little I do is because of the extraordinary people that have crossed my path along the way, with the hope that everyone's lives, including my own, is better.
ROY BERKOWITZ
---
ROY BERKOWITZ
Health Educator
INOVA Juniper
---
Working in the challenging field of HIV since the late 1980s has given some people the chance to project all sorts of qualities onto me.
"What a wonderful person you are."
"You must be very special. A mensch."
"That must be the hardest job in the world. If I believed in saints, you'd be one."
A saint? Are you talking to me?
They don't understand that I do this work because of all the gifts I receive from HIV positive friends and clients who have struggled, adapted, started to live again - and some, to die. Unbeknownst to my clients, they have inspired me to follow my dreams, to take risks, to handle my fears in new ways. Thanks to them, I have begun to understand what it means to live in the present, a challenge for all of us, whether or not we have HIV.
Working in this field has opened doors to spirituality, to finding a Unity church and embracing Buddhist thinking. Clients have shown me new perspectives available to us when we choose to believe in something greater than ourselves.
And so, equipped with these strengths I stepped out in 1994 when I left Whitman-Walker Clinic to follow one of those dreams that I had kept buried: to write plays. As I wrote about loss and healing and the importance of connection, I realized how writing filled a part of me that had been parched. Earlier this year, a group from Ohio who had performed one of my plays on-stage was inspired by how healing the experience had been, and they made it into a movie: 'Neitzsche' Ate Here is now being submitted to short film festivals.
Yes, some people understand what I have received in doing this work - in giving HIV test results, in counseling the newly diagnosed, in working at the Inova Juniper Program facilitating a gay men's support group, and educating health care workers to work with human beings who have this virus. Intense, yes... and filled with gifts.
Gifts I receive from working with colleagues with passion and from being present with clients.
"Not knowing. Not curing."  Just being present.
When I leave earth, I hope I'm remembered for that (as well as for my many gay N.Y. Jewish-Buddhist neuroses and some of my less than saint-like behaviors in the 70's...okay, the 80's too).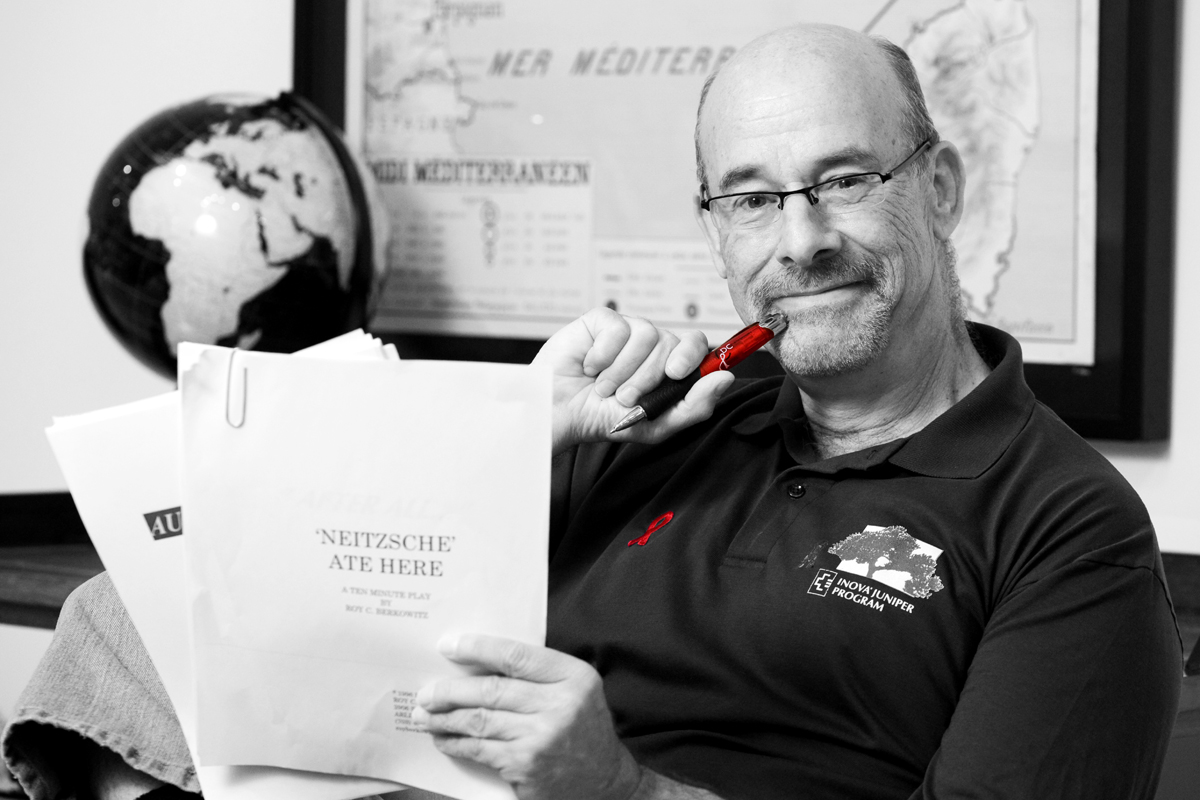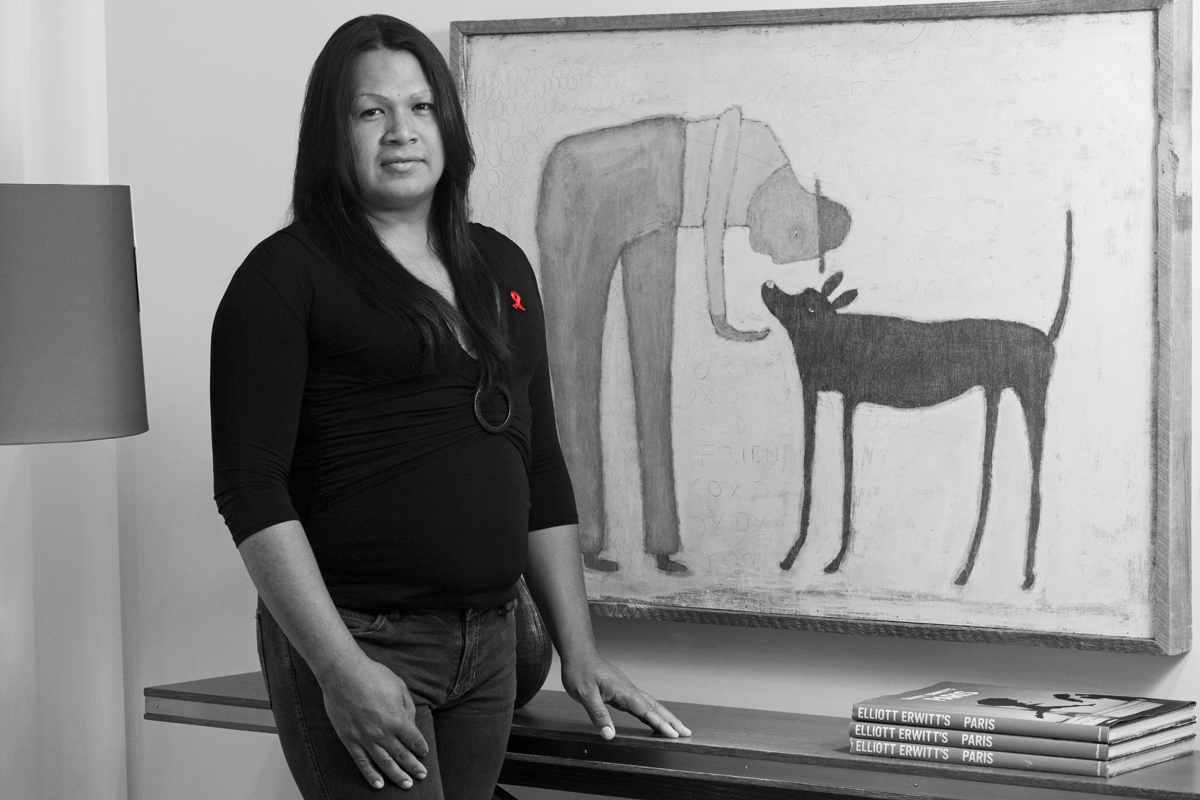 ALEXA ELIZABETH RODRIGUEZ
---
ALEXA ELIZABETH RODRIGUEZ
Advocate for Transgender Latina Equality
Washington, DC
---
She is originally from Usulután, El Salvador where she founded Mi Nueva Familia, a working group for people living with HIV and Transgender women. She also worked with the PanAmerican Social Marketing Organization (PASMO) as a health educator. In 2009,Alexaarrived in the United States and continued her work as an HIV/STI prevention educator with groups such as Mariposas, Empoderáte Youth Group in La Clinica del Pueblo, Casa de Maryland and Trainer of Trainers for Virginia Department of Public Health. She currently is a promoter for Miss Maryland Latin@, an advisory committee member for the Latino GLBT History Project an avid advocate for Transgender Latina equality, a member of the national TransLatina Coalition and the recently crowned Miss Latino GLBT History Project 2012-13.
JIM GRAHAM
---
JIM GRAHAM
Councilman for DC Ward 10
Washington, DC
---
Engaging the community, city and region in the DC area response to AIDS -- from the first days of the epidemic -- was the greatest experience of my life.  I will always be impacted by the courage, stamina and dedication of the people who were part of this. Whitman-Walker Clinic and so many other organizations did heroic work, very often under the most challenging circumstances imaginable. It was not unlike building a ship under sail and under siege.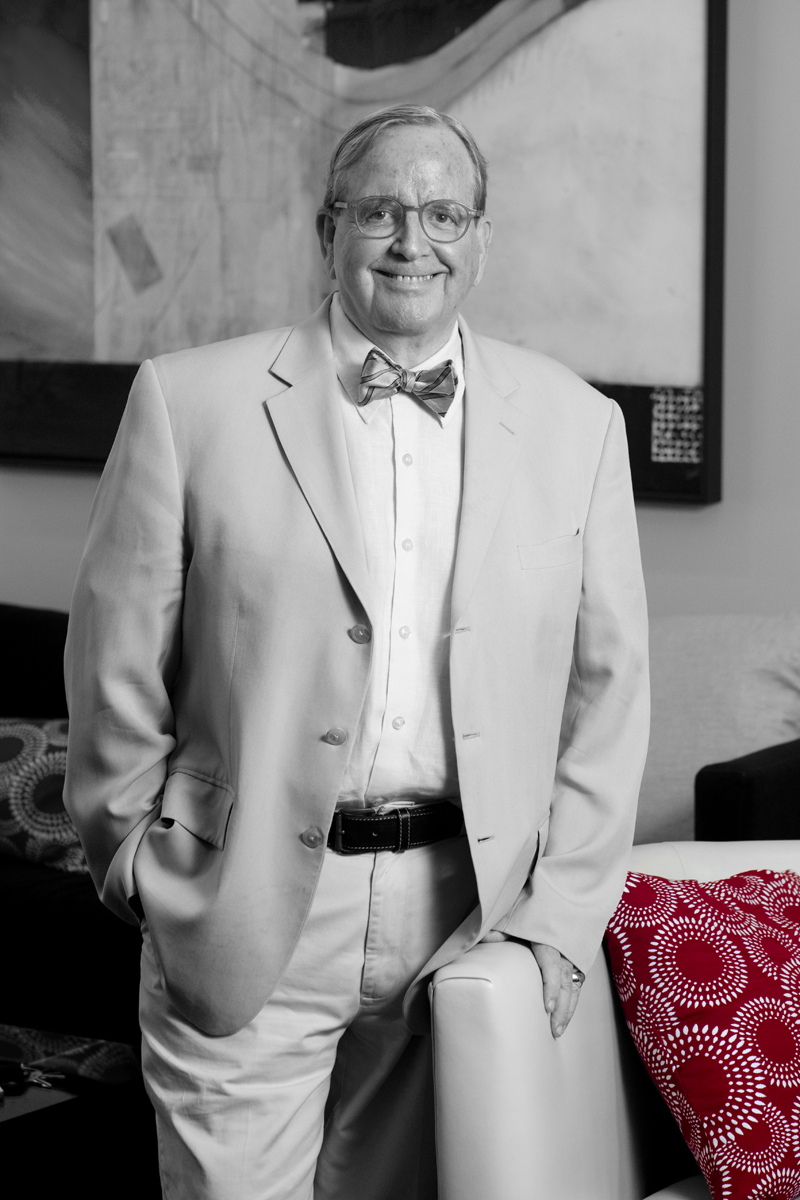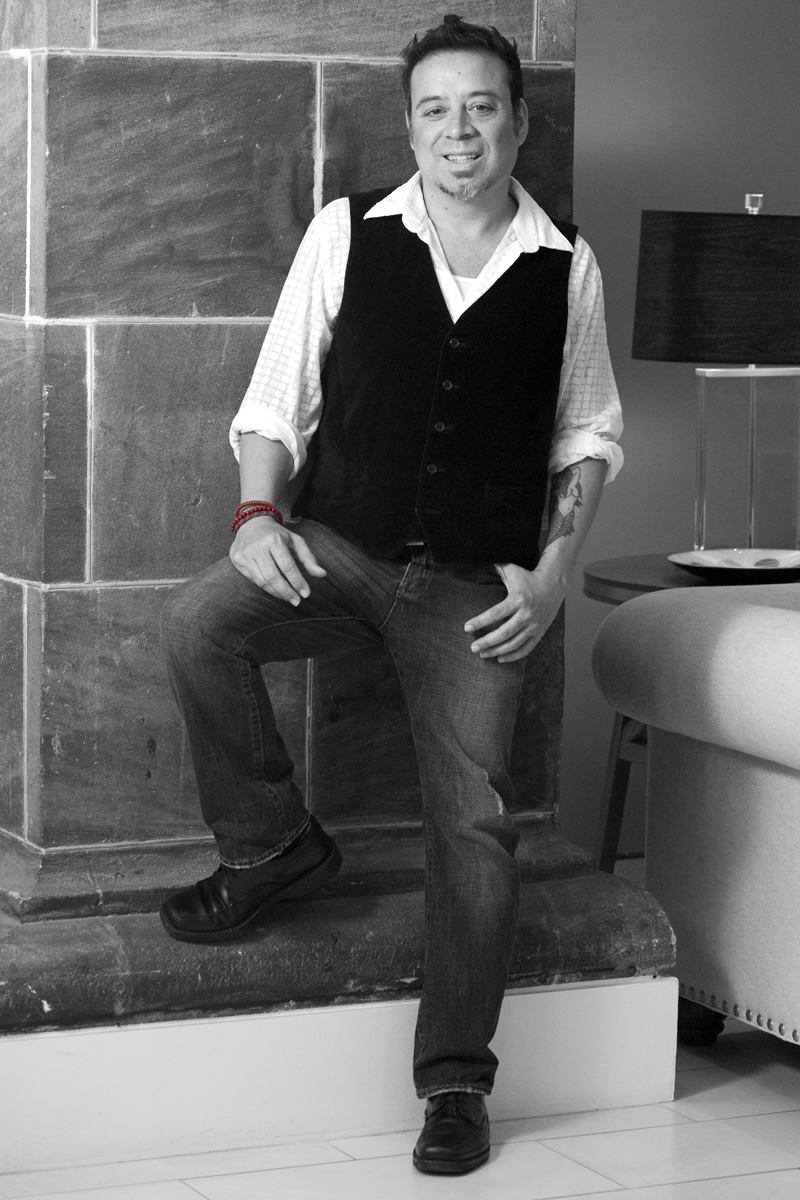 MICHAEL MANCILLA
---
MICHAEL MANCILLA
Social Work Supervisor, HIV  Services
Children's National Medical Center
---
Michael is a clinical social worker who specializes in working children and young adults living with HIV/AIDS and supervises the HIV services social work program at Children's National Medical Center . What brought him to this work was the "reverse deal with God" he made as he drove to the clinic to get his own HIV test results one Indian summer day. He recalls that unlikely prayer stating "that if I tested positive I would serve others who are like me living with the virus".
He is the co-author of Love In The Time of HIV : The Gay Man's Guide To Sex, Dating and Relationships which was nominated for a Lambda Literary Award.  Mr. Mancilla's story of the impact of HIV on his relationship was the subject of a Washington Post Magazine article and a CNN documentary, and was cited in a front-page story in The New York Times. As part of his lifelong commitment to serving the G/L/B/T community and especially those who have been marginalized he serves on the board of directors for Transgender Health Empowerment (THE Inc.) which operates housing programs for people living with HIV as we as the Wanda Alston House which operates a transitional home for Gay / Lesbian / Transgendered /Bisexual youth here in Washington D.C.
DR. RAFAEL MAZIN
---
DR. RAFAEL MAZIN
Senior Advisor, HIV/STI
Pan American Health Organization
---
BLESSED BE THOSE WHO INSPIRE OTHERS...
Throughout the many years I have had the privilege to work on HIV I have met hundreds of persons also working in this field. I always expected a great commitment and devotion from every one of them, but I found out soon I was really naïf. I had a hard time realizing some of them were opportunists, few others were blatantly incompetent and some others egotistic and greedy. My heart sank every time I had to face the arrogance of those who saw the work in HIV as an opportunity to advance in their careers or to finalize them with acclamations of triumph. I have witnessed turf battles, prejudice, incompetence and personal ambition. I have felt disarmed when some people boycott others' work in a stupid and selfish desire to gain notoriety. I feel so disappointed when some individuals cannot recognize who are their partners and launch torpedoes against a ship that sail in their own fleet. All that is sad...
But, I have met so many people who are so authentically committed and involved that give their days, years and their whole lives for the cause. All those who have stood up to denounce inequities, stigma, discrimination, homophobia; Transphobia and violence have been my inspiration and have also inspired others. All those who have demanded access to treatment and prevention for others have inspired me and have also inspired many others. My life has been deeply touched by those who in spite of facing infirmity and difficult times have not given up and raised their voices to advocate, reassure, support, denounce and demand. I have learned so many lessons from my Trans and gay brothers and sisters and from my adorable friends who are sex workers. I will never forget those who have passed away fighting to the last minute for human dignity and wellness for others. I have been inspired for the lives of some great persons whose lives were cut by coward, intolerant hands. I bless the lives that have inspired me and made me a tireless activist.
Blessed be those who have inspired me and inspire others.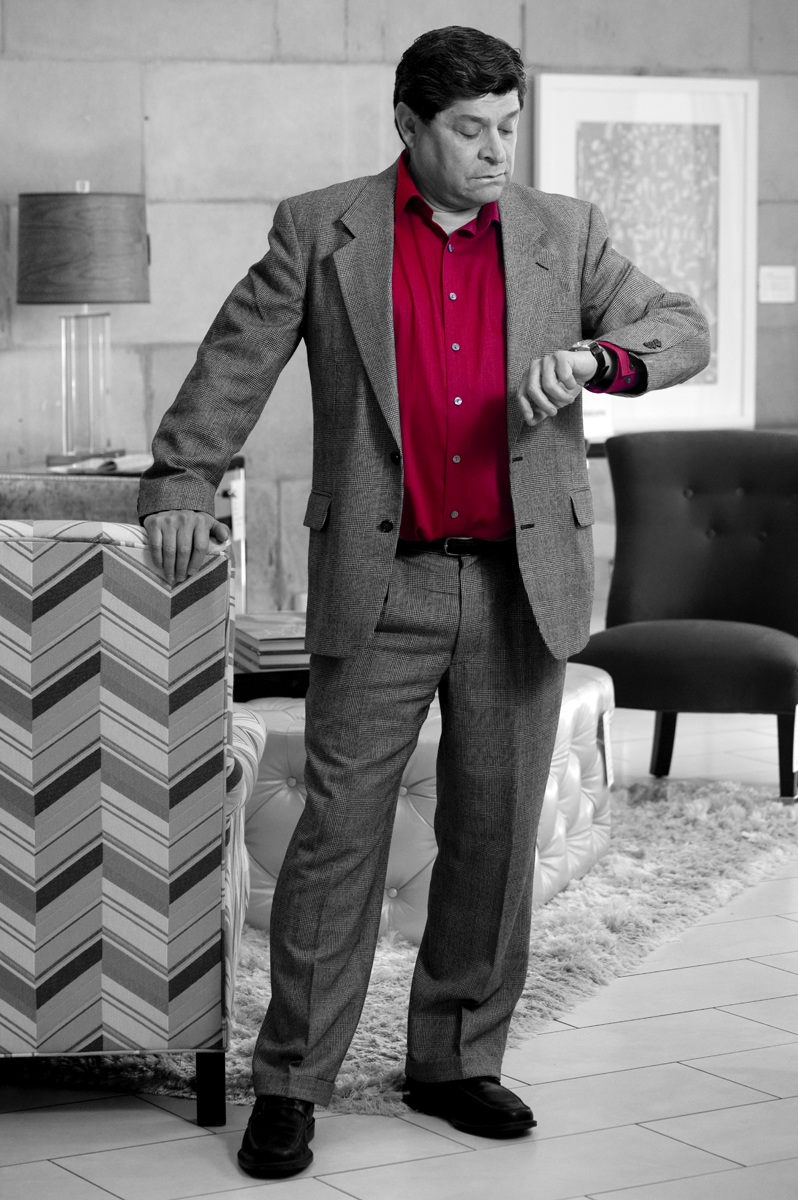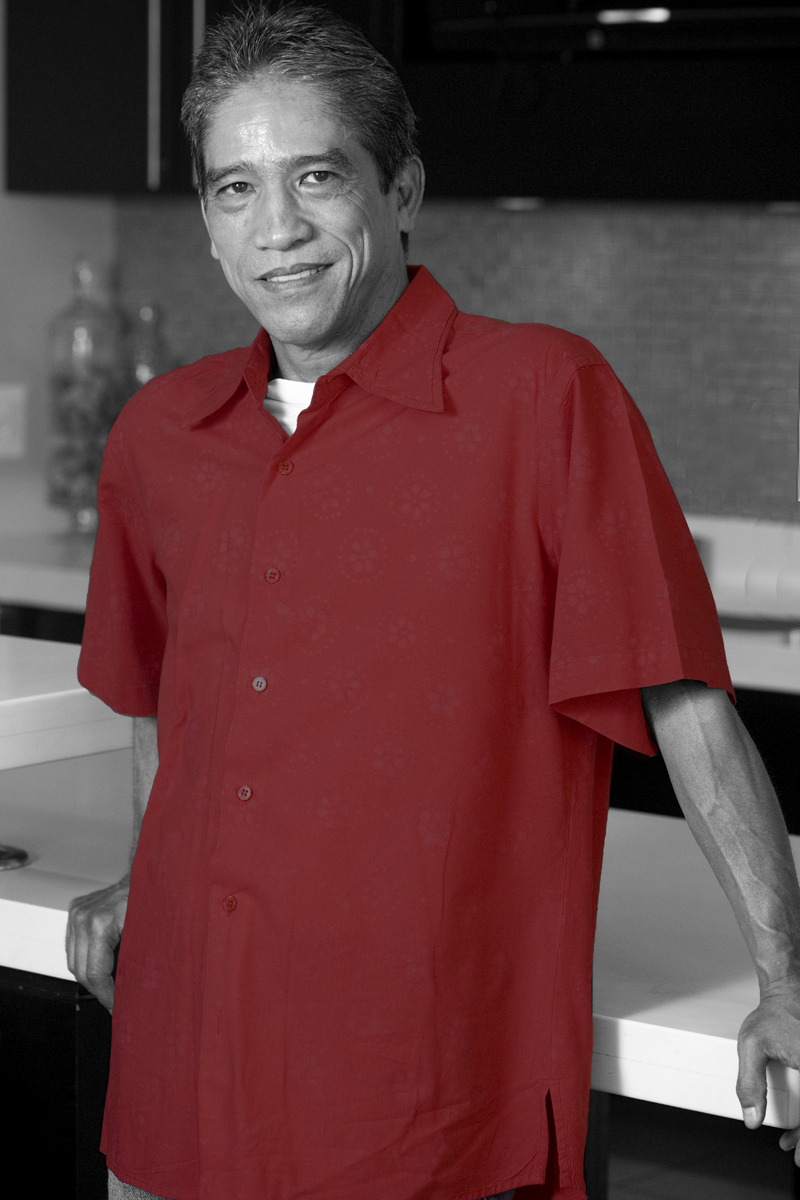 ERROL CHIN LOY
---
ERROL CHIN LOY
Bureau Chief
Department of Human Services
---
The fun and accidental founding of the Association of Nurses in AIDS Care (ANAC), an excerpt from the oral history of ANAC
Martin Schneider from Convatec-Squibb invited Jeannie Kalinoski of Belleview Hospital AIDS Program and me to a meeting in Princeton, New Jersey for September 14 and 15, 1987 to talk about HIV/AIDS. So began a fun and funny adventure.
Driving up Eighth Avenue in NYC to New Jersey on Friday, September 13, a fire truck came rolling up behind us with sirens blaring. Jeannie didn't pull over fast enough. The cops stopped us, and gave us a warning. I said to her, "You know, it's a good thing that you're driving, because you're white. I would be in jail if it was me!" We then got on the NJ Turnpike. About then it started to rain. Soon the entire tread on one tire stripped off. We managed to stop the car. "Well," she said, looking at me, a little gay guy; "What are we going to do now?" I said, "Watch me butch it out!" We changed the tire! When we walked into this reception hall at the hotel in Princeton, we were dripping wet and covered with grease! It was hilarious!
The next two days, Saturday and Sunday, we met; on Sunday afternoon, Martin Schneider from Convatec-Squibb said to group, "Would you like to form a nursing association?" We said, "Sure." About sixteen of the original 30 or so nurses stuck it out and they became the founding members. A steering committee of seven was formed to develop recommendations on how to form the organization. I volunteered to do the by- laws and set up the organizational structure, several other assignments were given out.
When I returned to Princeton in December, the steering committee announced that they were going to become the board. I told them it was not part of their charge. "Well, we're going to," they replied. I said, "Well, I'm not so sure you're going to like what's going to happen when I go back and tell the founders!" The founders called a meeting at the Pennsylvania Hotel in NY, in March of 1988, sending out a call to other nurses through their network to join us at the meeting. As I predicted, the steering committee was dissolved and a board was formed. I was nominated to be President, Jeannie was VP, Janice Janaoviac was Secretary and Mike Damon Treasurer; there were also at-large members.
At that meeting in March of 1988, we decided to have our first conference by that fall. A management consultant firm was hired and the conference was held at a hotel near the Baltimore airport. I remember being interviewed by the press; I was a nervous wreck!
Over the next four years we incorporated, set goals to ensure cultural and geographic diversity and set up the organizational structure. We laid out the goals we wanted to achieve: fiscally viability, property ownership and development of a certification process for nurses working in the field of HIV/AIDS. We also started the chapter process: I traveled
to San Francisco, Chicago and Los Angeles to get all that started.
The first year was pretty rocky. We hired a management consultant group to run the day to day operations; we interviewed the candidates to be the management company in the barn of the Secretary's house in New Jersey.
Dr. Hurley and Dr. McGriff of NYU met with us about starting a professional Journal. They had contacts with Burroughs Wellcome who agreed to provide the initial funding; this led to the founding of the Journal of the Association of Nurses in AIDS Care (JANAC) with Jeannie as the founding editor. The first edition of JANAC was published in less than a year; Jeannie worked to have the Journal formally listed in the Index Medicus.
In preparation for the convention in 1991, we accomplished three main things: 1) We planned to turn over the leadership to the new elected board members and president. 2) We developed a circle of "Friends of ANAC." The first were Burroughs Wellcome and Convatec as the first Gold members. This was the start of a development process. 3) We created the clinical and leadership award. A friend gave us $500 and we just picked the people, no time to develop a process!
I opened the 1991 convention and on the last day we had the formal business meeting of the membership. During this meeting the business of the association took place and as part of this process the outgoing president laid out what was accomplished over the past year and at the end of the meeting the new president would describe the goals for the coming year. The formal transition to the new president became effective at the end of the meeting. This was the end of four long years of planning and developing an organization from the ground up and launching it to full birth.
In November 15 through the 18, 2012 ANAC celebrates its 25th anniversary in Tucson, Arizona. I leave behind a wonderful legacy in my profession with fond memories.
EVENT PHOTOS COURTESY OF NOVASALUD